Learn how to make a Hatchimal necklace with a thin string and a few of your favorite mini Hatchimals. The Collegtible Hatchimals make great necklaces!
My little girl loves Hatchimals. They are great to play with, but even more fun to make necklaces with! You know those little holes in the top of almost all collEGGtible Hatchimals? You can take a really thin strand of string and create your own Hatchimal necklace with them!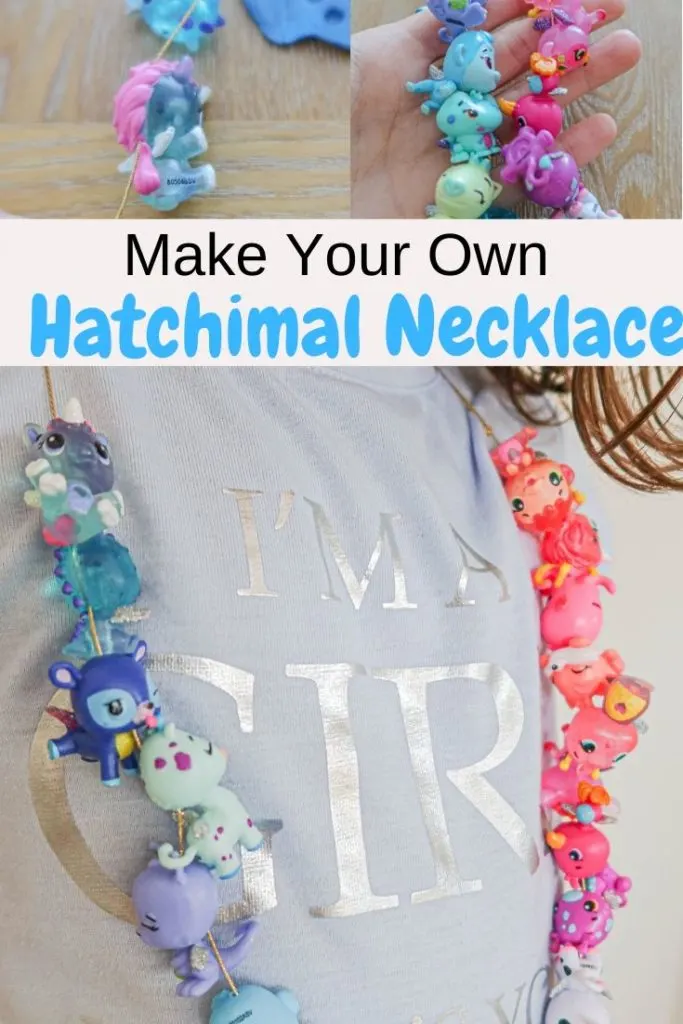 Disclosure; this post contains affiliate links. As an Amazon Associate I earn from qualifying purchases. This does not affect the price you pay. This disclosure statement refers to the rest of the Amazon links in this post. See more on my disclosure page.
What is a Colleggtible hatchimal?
CollEGGtible Hatchimals are small figurines that come packaged in breakable eggs that you rub and press gently to crack.
They are super cute and come in tons of different styles and colors. My daughter loves to collect them.
Side note; the Colleggtible Hatchimals are easily confused with Shopkins. Let me show you.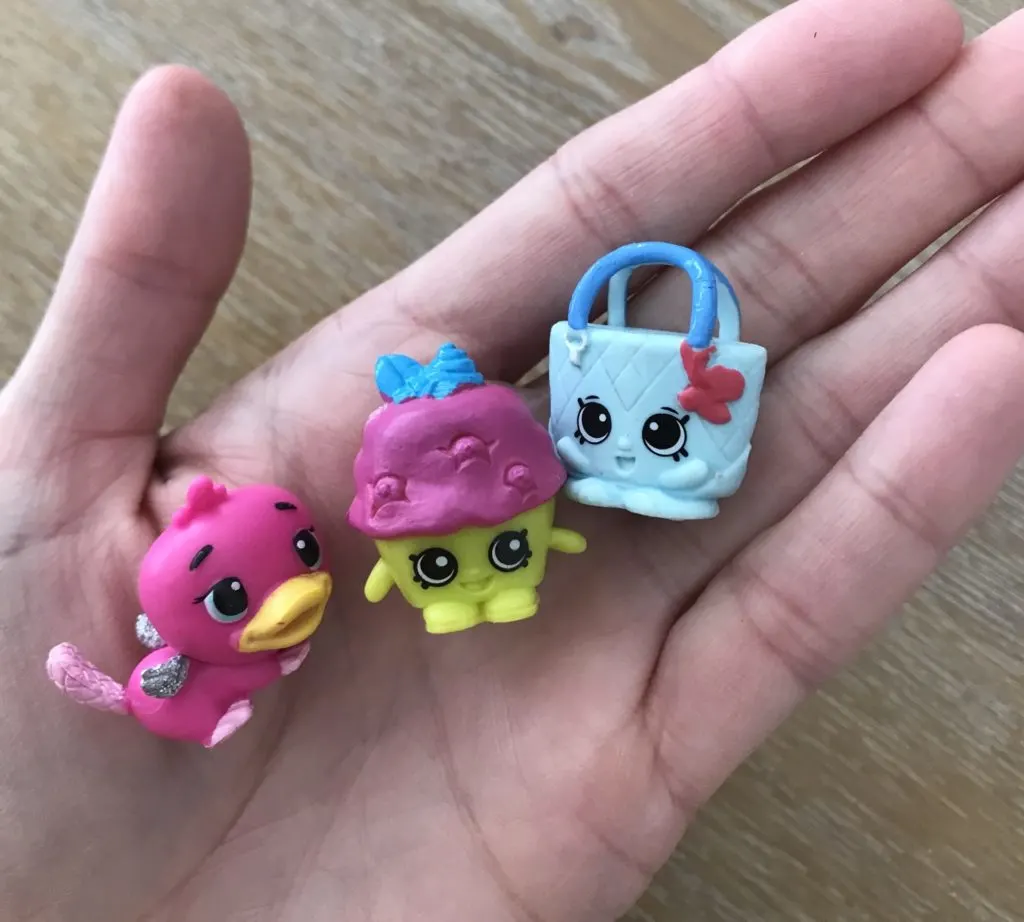 Before my daughter showed me the difference I thought they were the same type of toy too.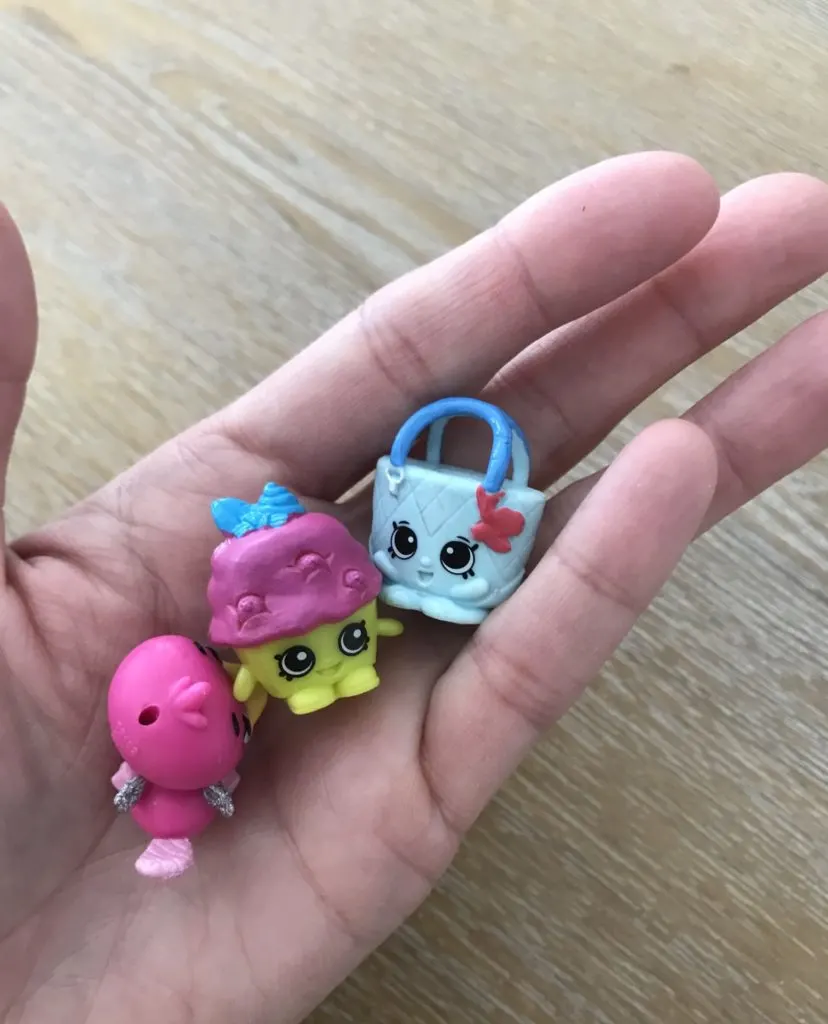 One main difference is that the Hatchimals come with a hole in the top while the Shopkins don't. Also, the Shopkins are made to look like food packages while the Hatchimals are cute animals.
At first glance at the picture below they all look like Hatchimals don't they? If you look hard enough you will see that there are Shopkins mixed in.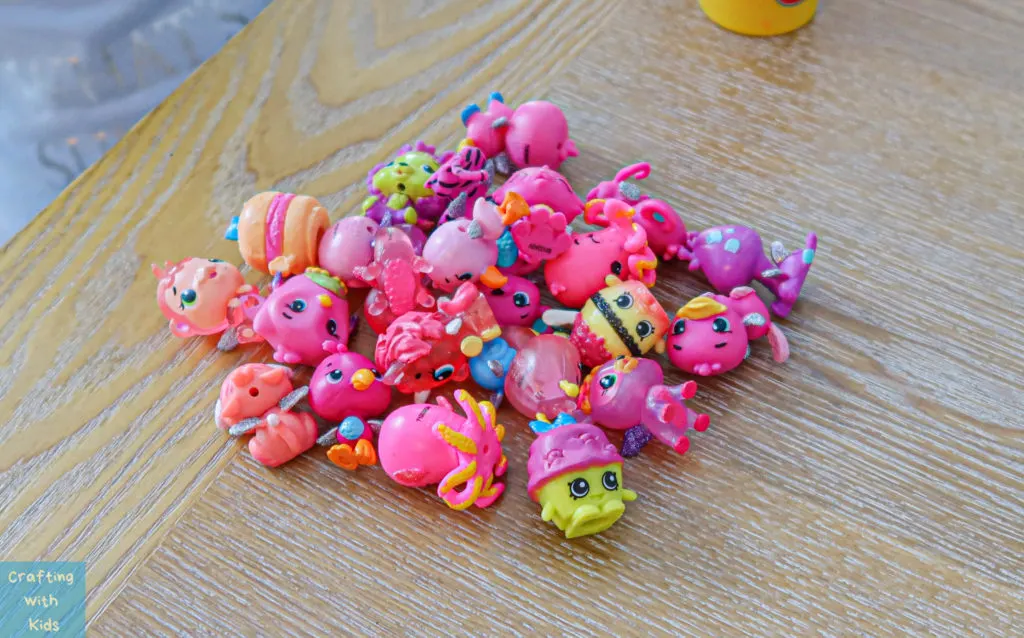 This crazy idea came to me while my daughter was playing with her Hatchimals with playdough. I love how easy it is to use these little figurines in all areas of her room. She plays with them in her Barbie playhouse and she uses them as "babies" for her LOL dolls. Oh the possibilities!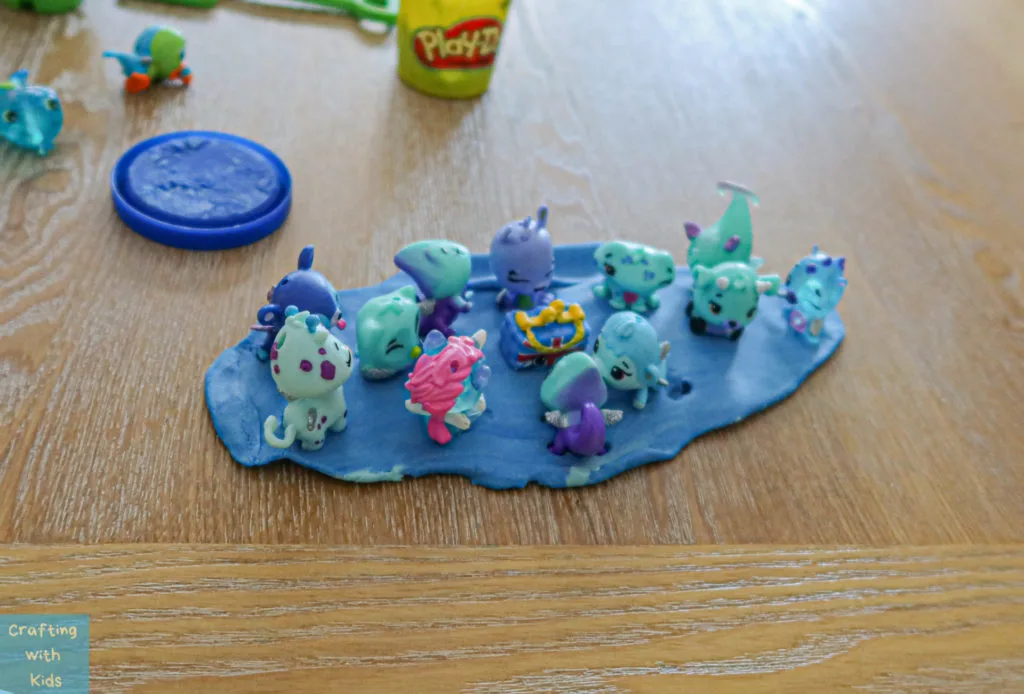 Every day she has a new way to play with these tiny figures and today I want to share a fun and creative for how to store or display them.
As I was playing around I noticed a hole on top of most of the Hatchimal collEGGtible heads. Could I thread a little string through the hole and create a necklace? YES!
I almost didn't make a post about this it's so simple, but I wanted to share the cute necklace we made!
How to make a Hatchimal CollEGGtible necklace
Gather a handful of Hatchimal collEGGtibles
Cut a long strand of thin string
Start to string the Hatchimals together
Tie a knot at one end and then tie both sides of the strings together to make a necklace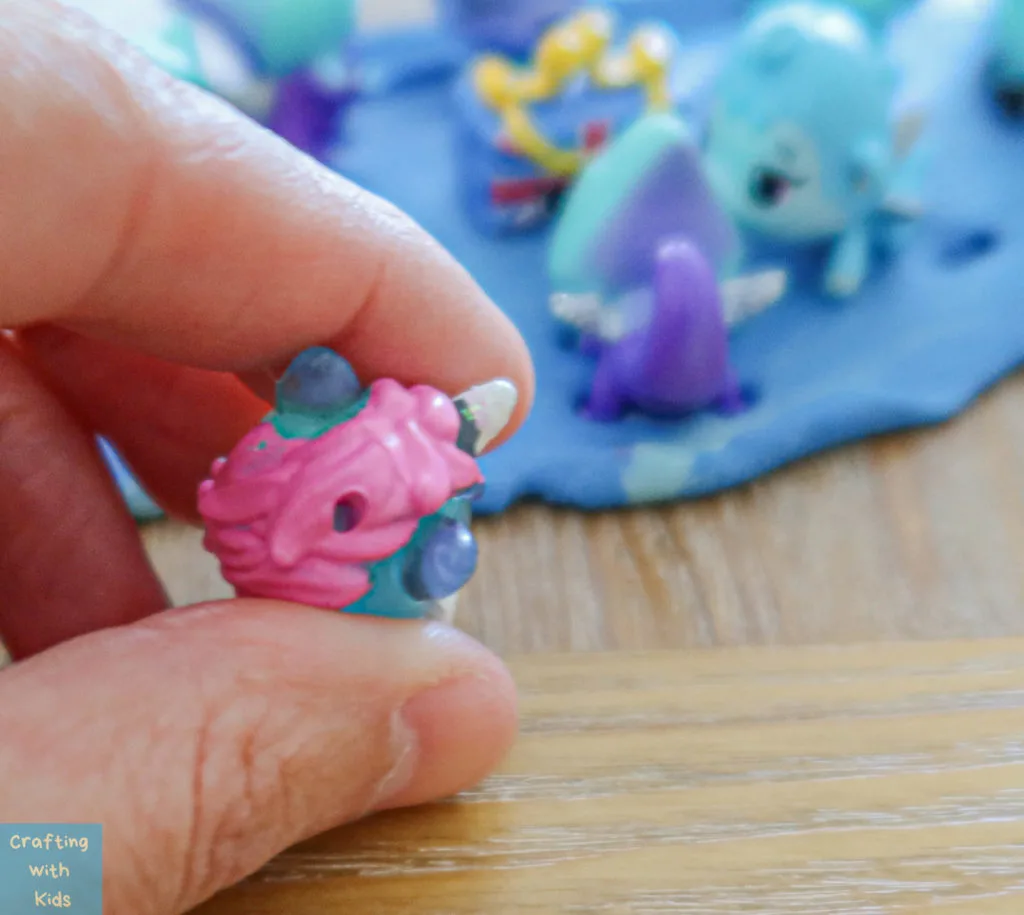 You can see where I'm threading a thin string through the top of the hole in the small figures.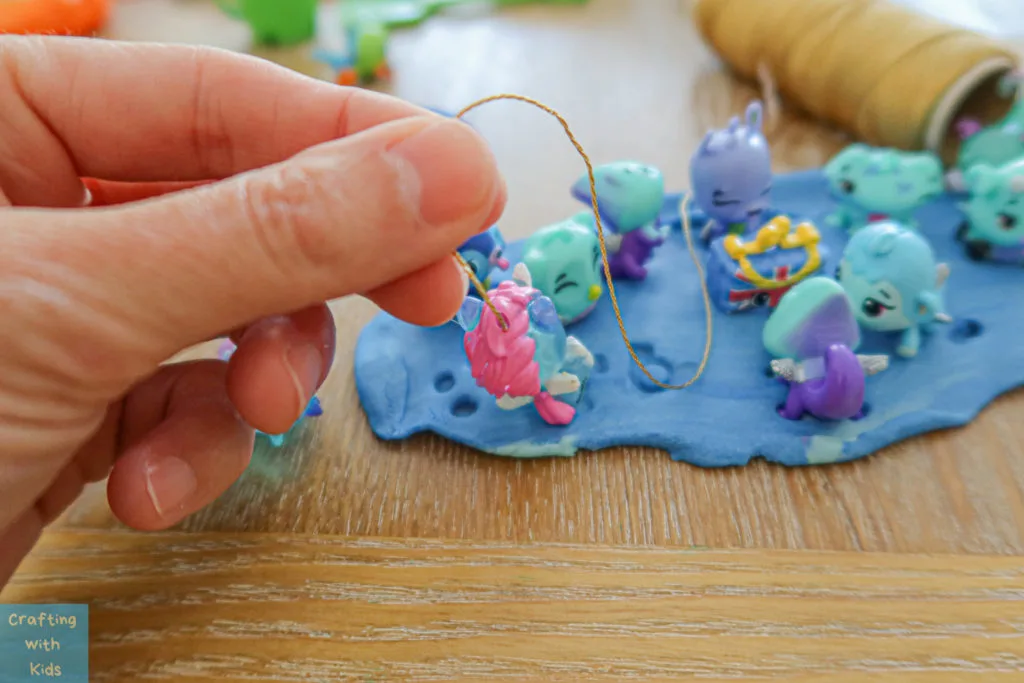 Look how easy it was! Now to add more…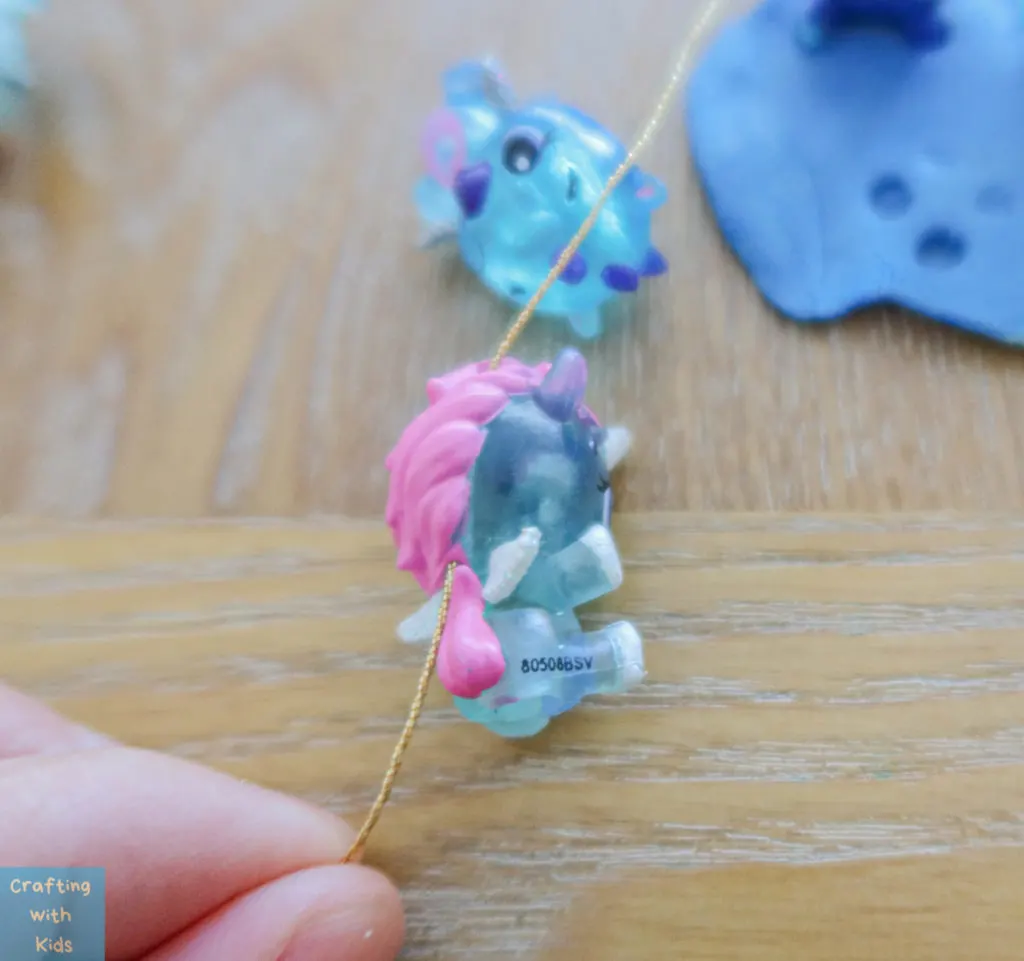 At the end of the string tie a knot so the Hatchimals don't come off.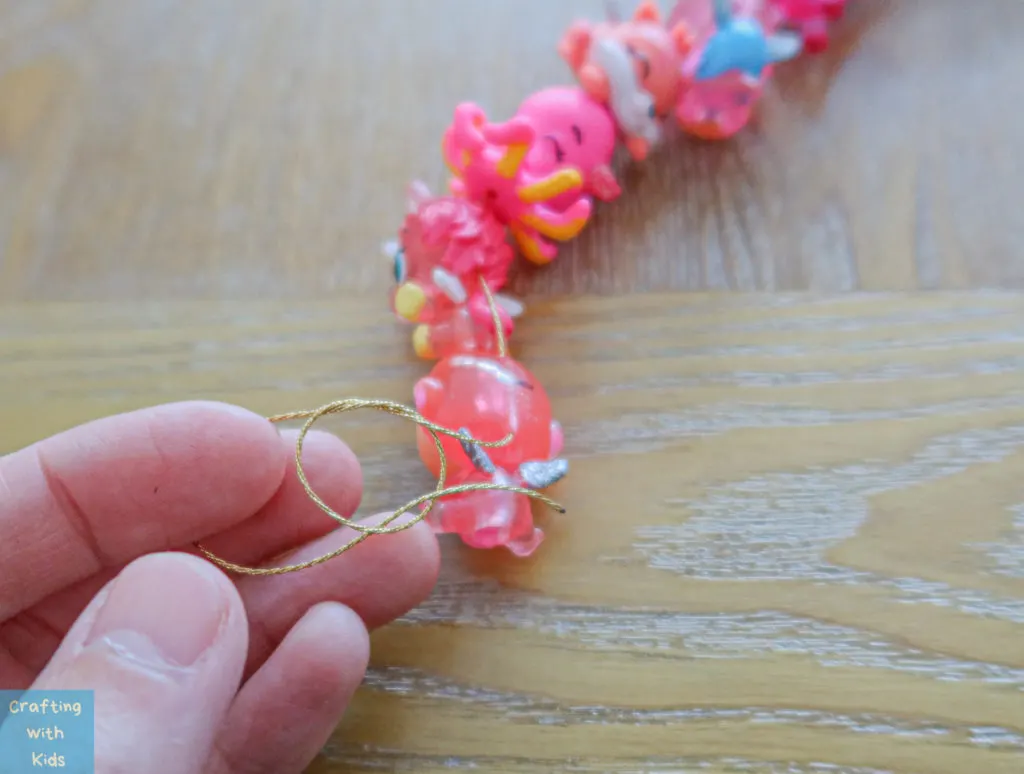 Then continue to string the figures!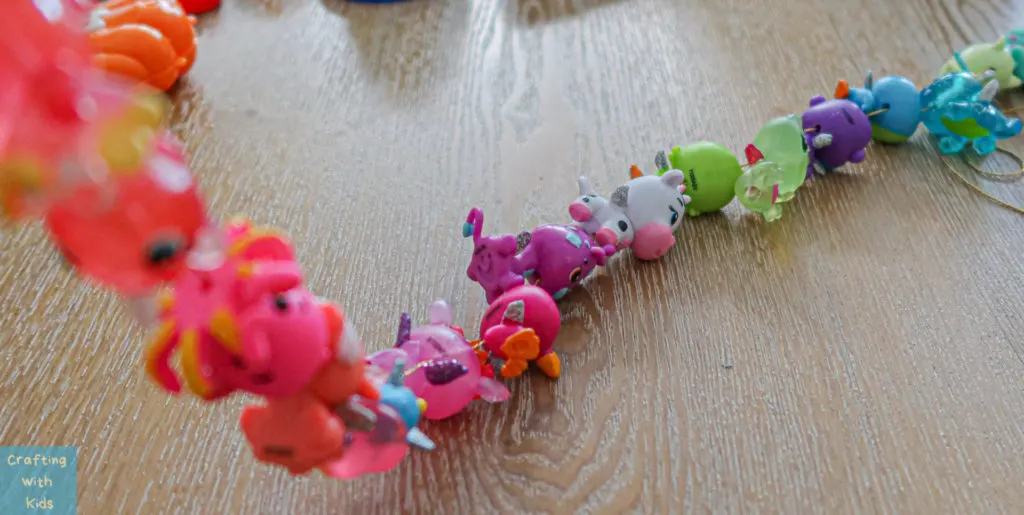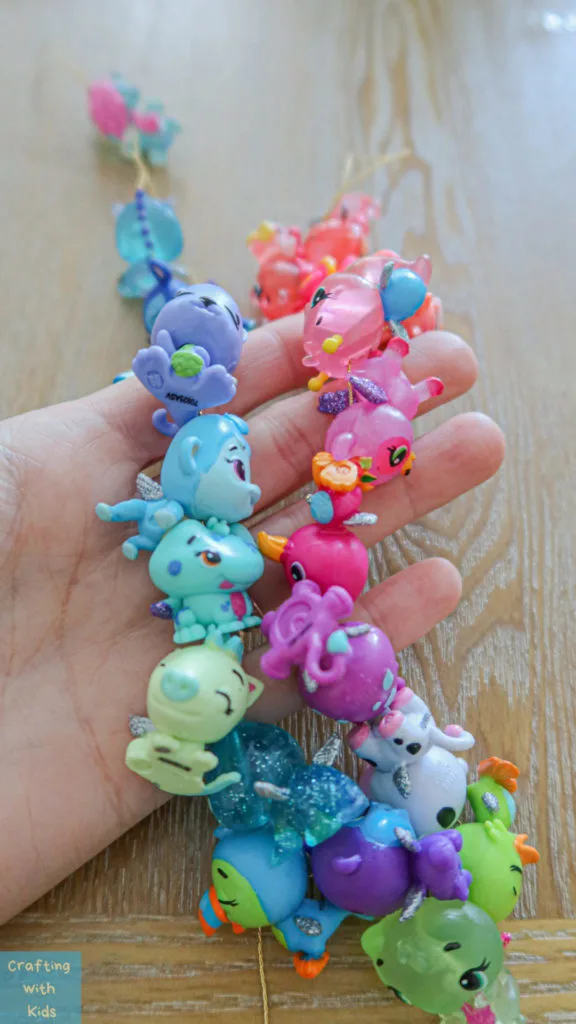 This would be a great way to store them in a little girls room (also a great way to keep track of these tiny little toys). Speaking of toy storage, you can see how I previously stored them in a repurposed animal cracker bear jug.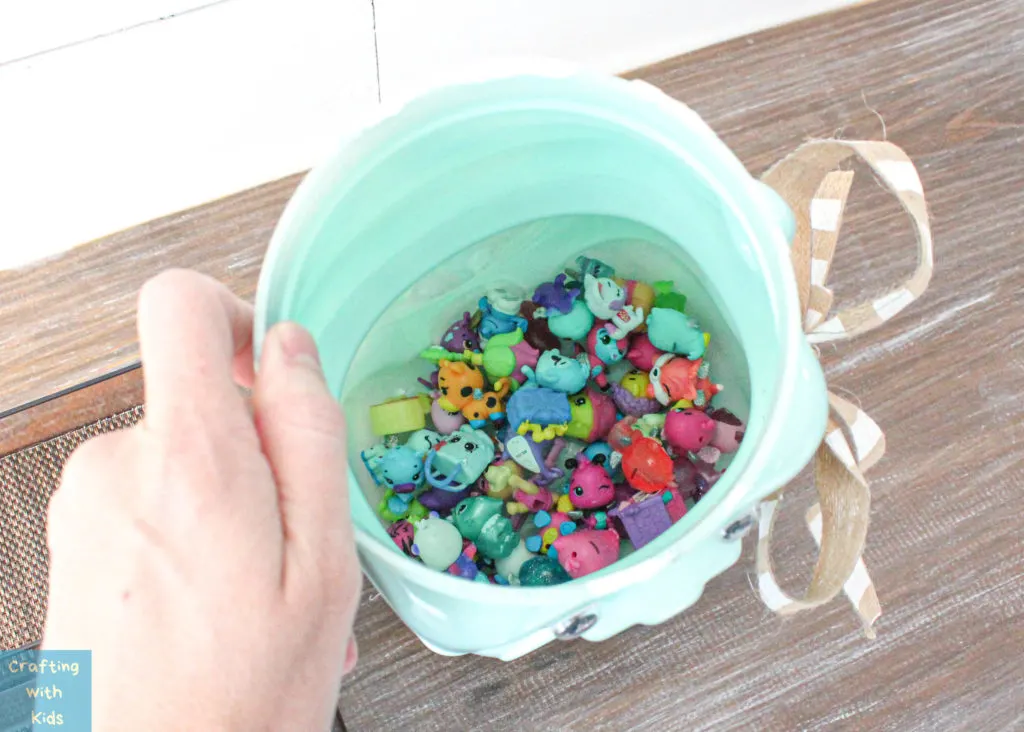 Or you could always wear them proudly like my daughter is doing! LOL, she loves those things.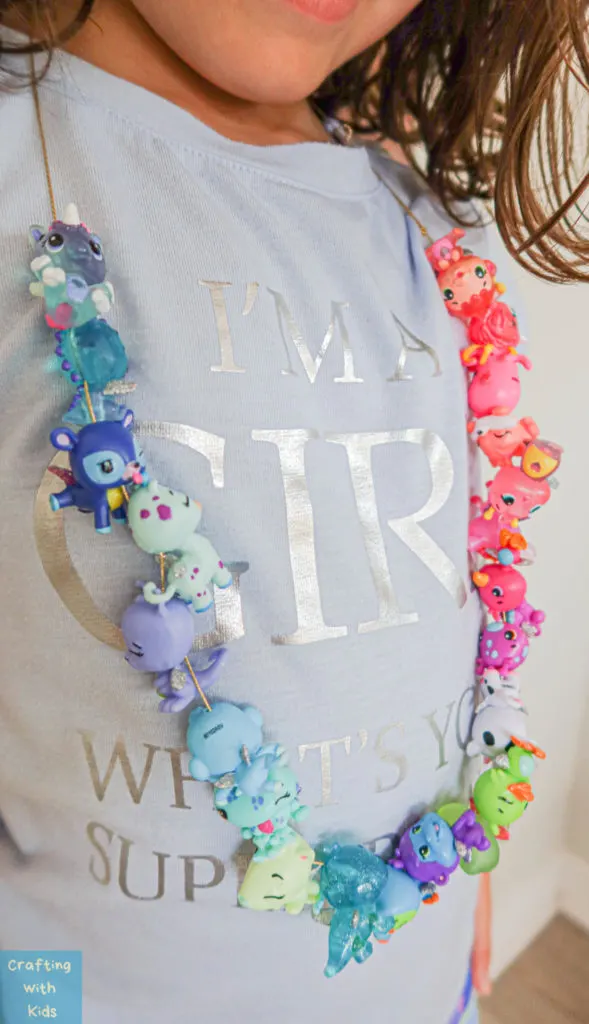 Or you could always display them on the wall somewhere like the picture below.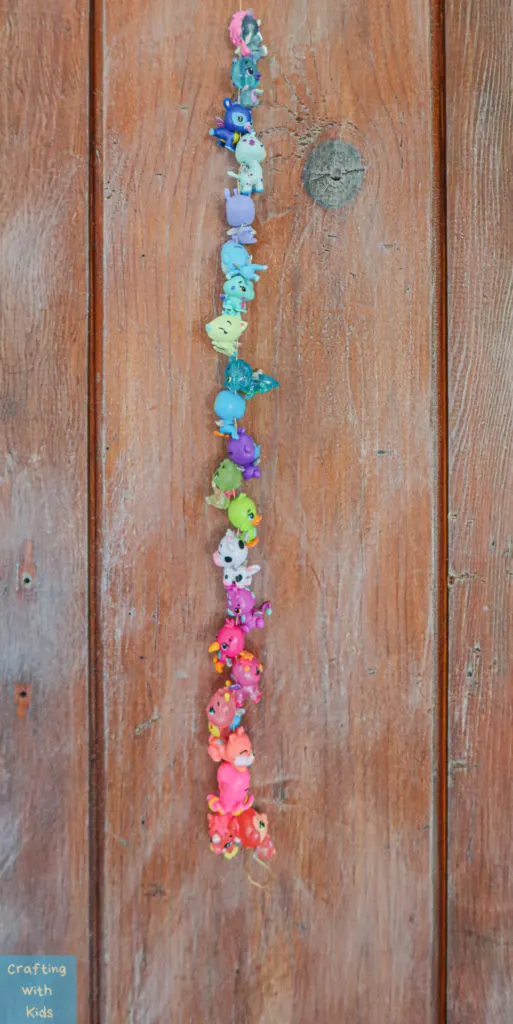 You can even download these free Hatchimal coloring pages and color them!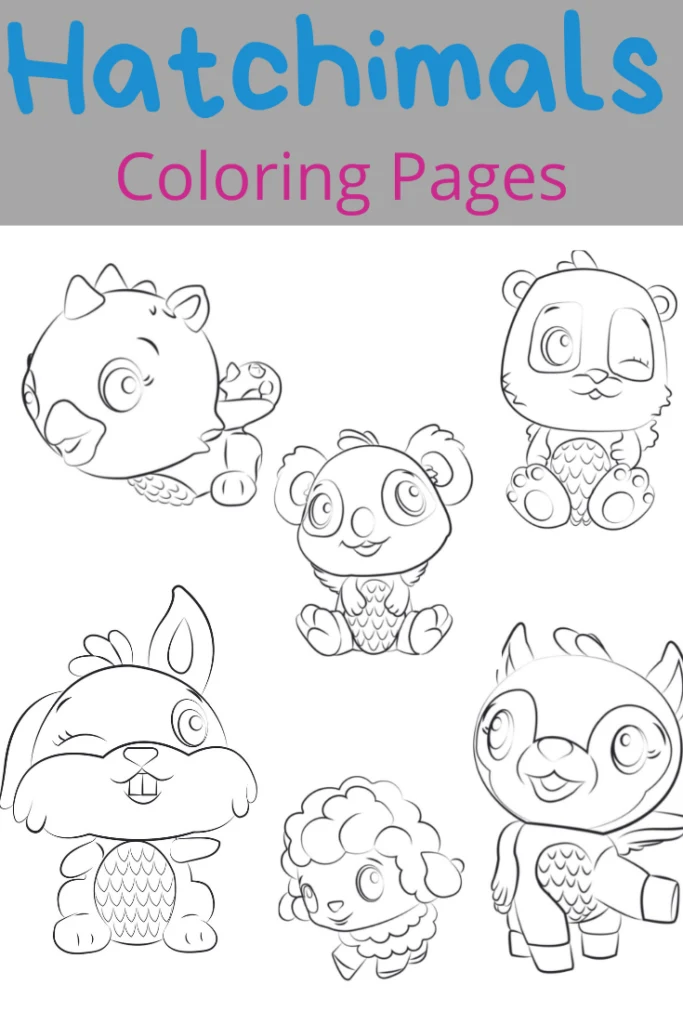 How easy was that? What creative things have you done with your collEGGtible Hatchimals? Seriously, I want to know!