Kids and toys. Who knew that it could be a full time job to keep up with kids toys? Not that I'm always running around cleaning up after my kids (and yes I do make them clean up after themselves too), but sometimes we need a little storage help. Don't you agree? There isn't much we can do for those big toys, but for the smaller toys that tend to get lost everywhere, I've got a few fun small toy storage ideas.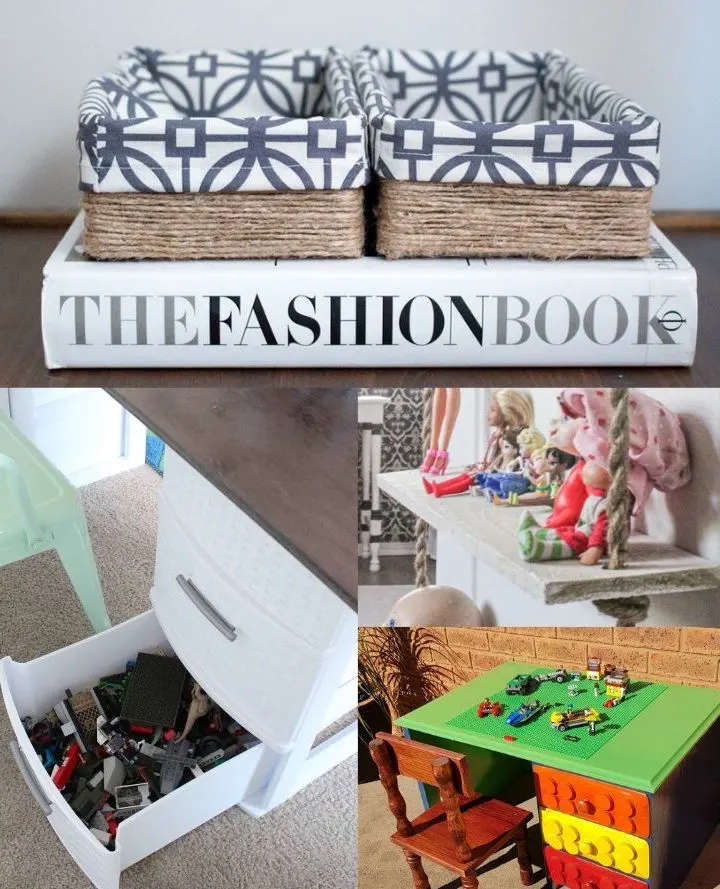 The best part about these ideas are that they are from repurposed items. You know I love to use items that either a) I already have on hand or b) used to be used for something else.
You don't always have to purchase a new toy organizer to create a great toy storage solution. Especially for those small toys.
Ugh, I have a love/hate relationship with my kids Legos, Shopkins, random figures from the vending machines…I could go on.
That's when I decided to gather up some ideas to help this mama feel a little more sane. Let's be honest, we all need a little organization in our lives, right?
First I want to share Anita from Unique Creations by Anita with her Old study desk repurposed into a Lego/ activity table.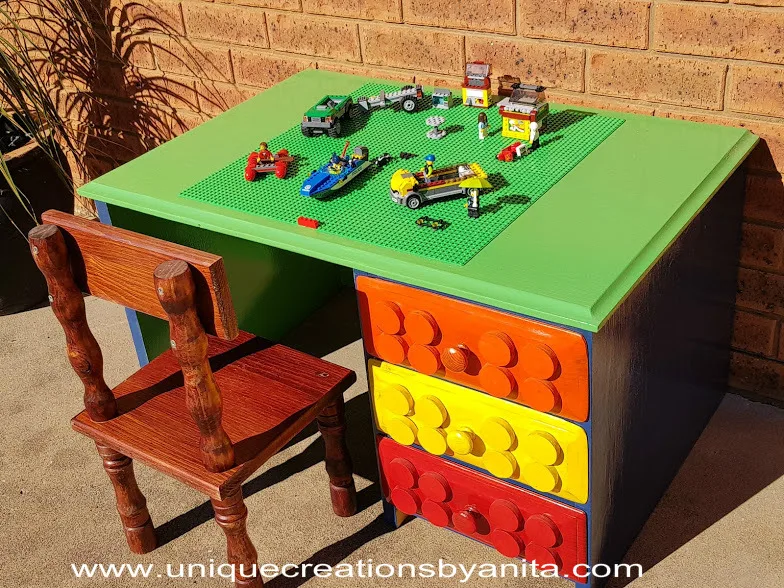 Speaking of Lego tables, Lindsey (that's me from my other website) from Repurpose and Upcycle shared how to create a small craft or Lego table with minimal supplies.
I love this table because when my son is done playing with his toys, all he has to do is swipe to toys over the drawers and BAM, cleanup is done!
OK OK, it's normally me that is swiping the Legos over the drawers. Either way, it makes life a little easier to hide all those Lego pieces.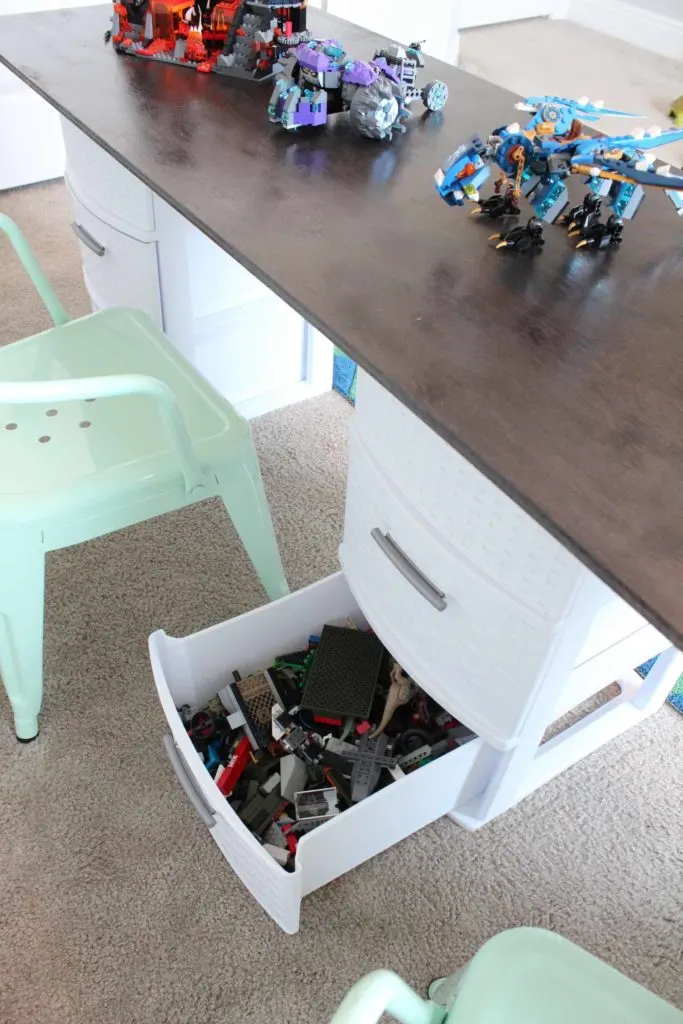 I've got another fantastic SMALL TOY STORAGE SOLUTION.
This idea is great for the items your child might be currently "collecting."
Do your kids go through phases of collecting different toys like mine do? Currently my daughter is into collecting Shopkins. Those things are almost as bad as legos as far as keeping them organized.
This idea also came from my other site, Repurpose and Upcycle, where I shared how to make a rope shelf; dollhouse style.
Now my daughter can line up her Shopkins figures and LOL dolls and actually see them!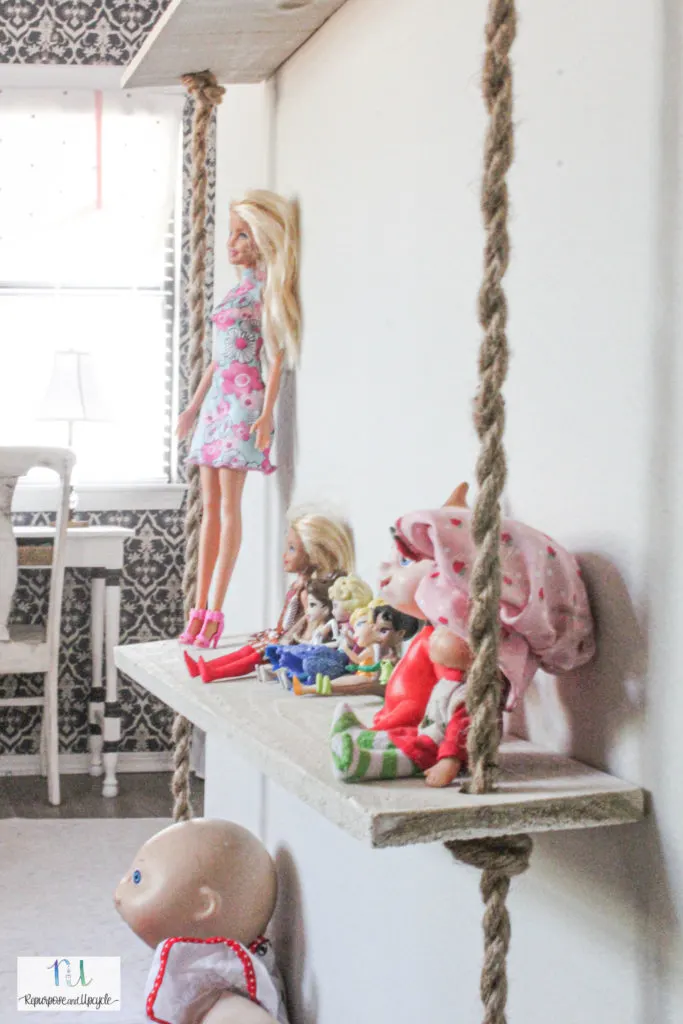 I've got one more easy small toy storage idea.
This one is from Jane and Sonja at Sustain My Craft Habit. They shared how to up cycle a tissue box into a DIY decorative storage box. How cool!
This is such a simple toy storage idea that I can't believe I didn't think about it!
Sometimes the best solutions are right under our noses (hehe no pun intended).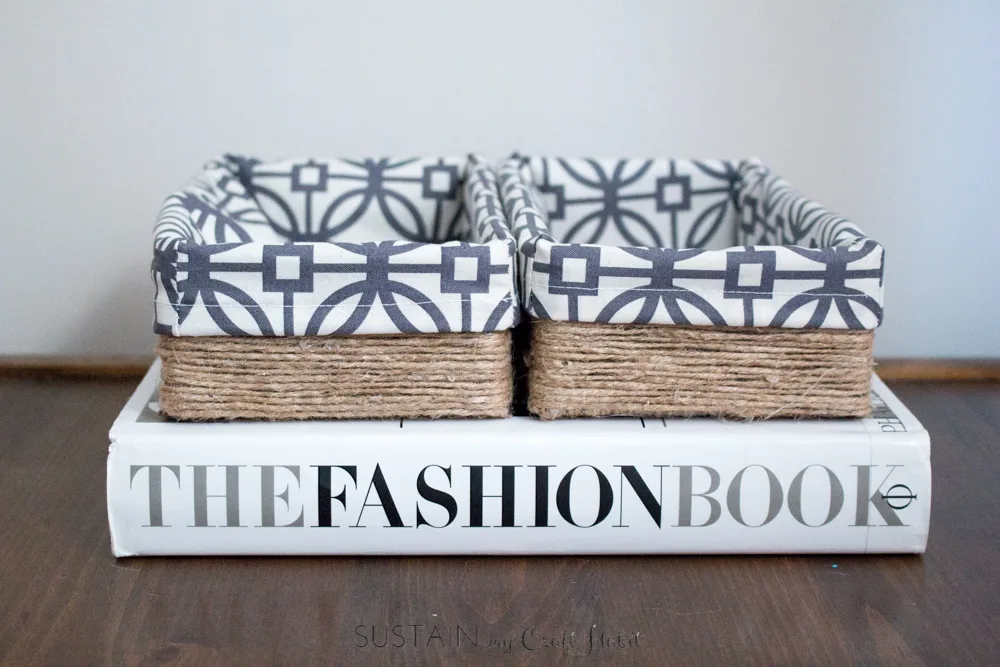 I hope you've enjoyed this fun post about small toy storage.
It's always a mom win when you find A great Kid Organization idea!
Speaking of Organization with kids, check out a more ideas in my Kid organization category HERE.
Want to save this post for later? I would love for you to Pin the image below to Pinterest.