Learn how to transform a Stauffer's animal cracker bear jug into a bin for toy storage or a piggy bank.
If you're a parent, then you're probably familiar with the old Stauffer's animal cracker bear jug. They're a staple for kid snacks (at least in my kids schools). They've always been for sale on an end cap of the toddler section in the grocery store. You won't believe how I've reused the animal cracker bear jug and what we're using it for now!
I got this idea recently while walking through all the Christmas decor in Walmart. I walked past a snowman bear that had a very striking resemblance to the animal cracker jug. I thought to myself, "I have one of those at home!"
Disclosure; this post contains affiliate links. As an Amazon Associate I earn from qualifying purchases. This does not affect the price you pay. This disclosure statement refers to the rest of the Amazon links in this post. See more on my disclosure page.
The more I thought about the animal cracker bear jug, the more ideas I got. You could repurpose the jug into so many things: a piggy bank, toy storage, Christmas decor, little girls bow holder, lego storage and the list goes on.
I ultimately decided to repurpose my animal cracker jug into a piggy bank for my kids (at first at least).
Piggy banks; they come in all different shapes and sizes. We have a plethora of piggy banks in our house as I'm sure most parents do. We have small ones, ceramic ones, breakable ones and even one or two plastic ones. The one thing that every one of these piggy banks DON'T have is a removable lid. This has always been a frustration to me.
I know most of you are probably thinking; "that's the point of a piggy bank. The money goes in and the child CAN'T get it out!"
My daughter loves to count her money. Do you know how time consuming it is to "un plug" the piggy bank and shake it around until every last penny falls out? You know what I'm talking about; the piggy bank dance as we will call it!
That's when I got another idea.
Stauffer's Original Animal Crackers 24 oz. Bear Jug turned into a piggy bank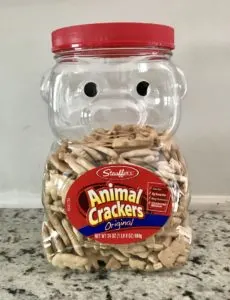 Can you see it already? I've thrown away countless jugs just like this one and never thought to use it for something like a repurposed piggy bank!
The first thing to do is clean up the animal cracker jug.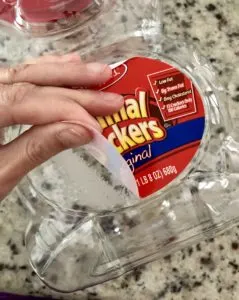 Remove the animal crackers and wash the inside really well and then remove the stickers from the outside. You don't necessarily have to remove the stickers. You could paint over them. That is your preference.
Next, decide what you want your DIY piggy bank to look like.
I've chosen to use spray paint. I thought it would be the easiest way to get a seamless solid look without brush strokes.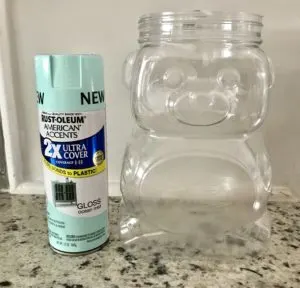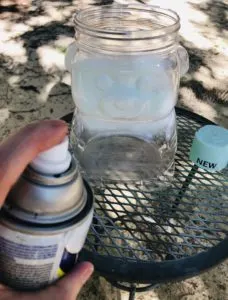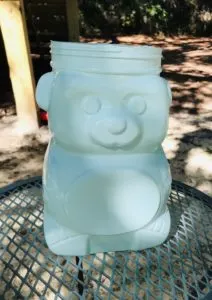 I drew a line where I wanted to make the cut for the money hole.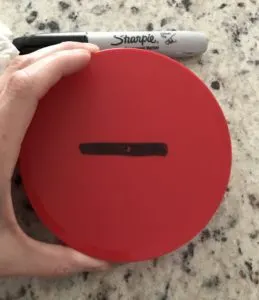 I used a drill and drill bit to drill a few holes through the top.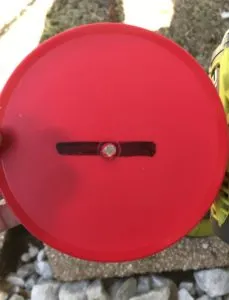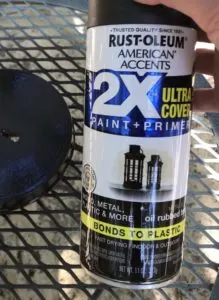 After I applied a little spray paint, the new reused animal cracker jug is almost complete!
I added a little ribbon and a few wobbly eyes and TA DAH!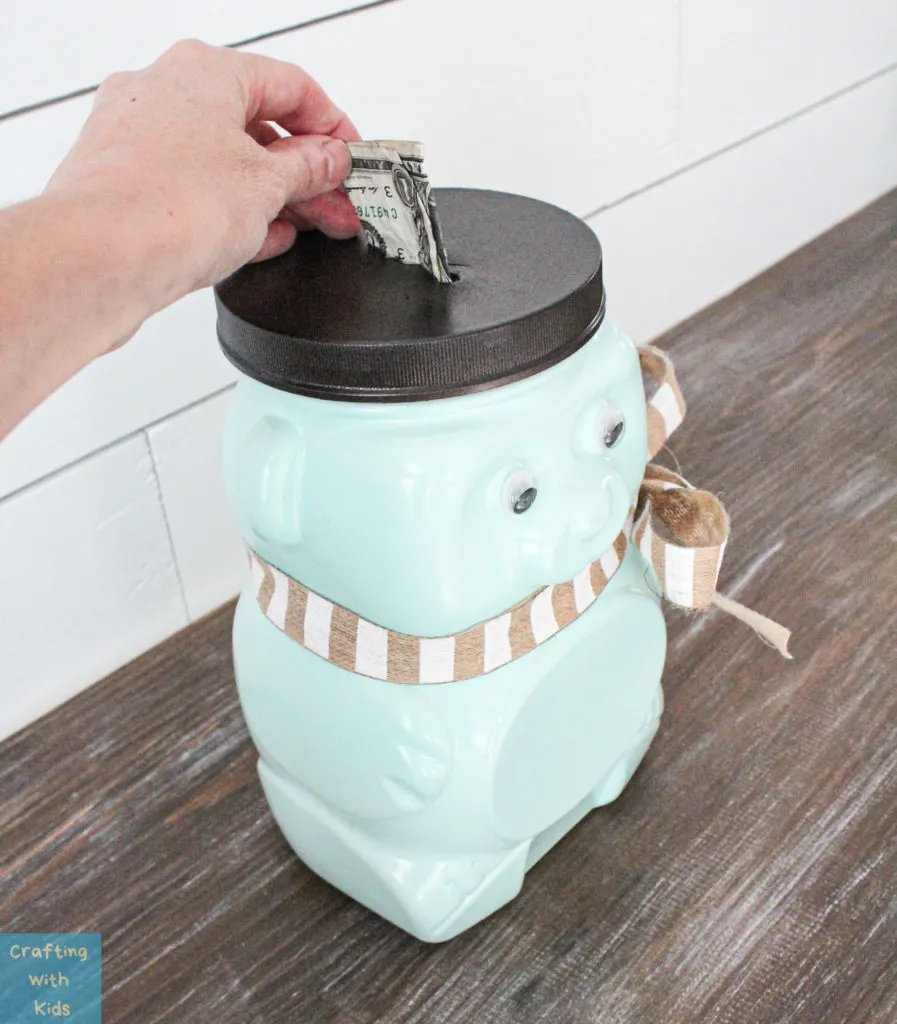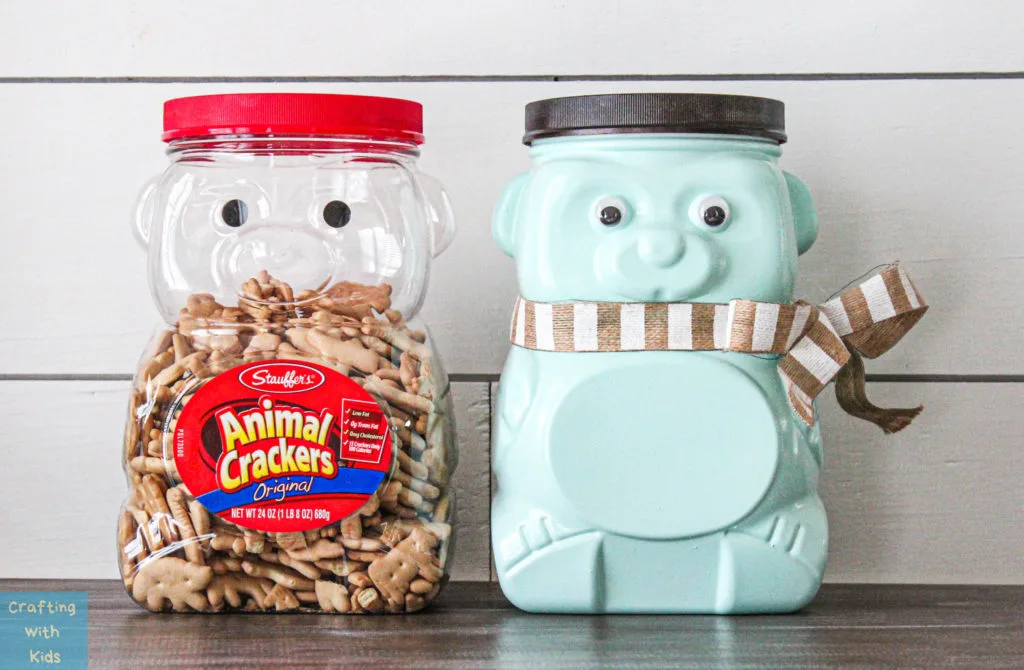 After showing my daughter her new "piggy bank," she decided that she wanted to use it for Shopkins storage instead.
Animal Cracker Bear Jug turned toy storage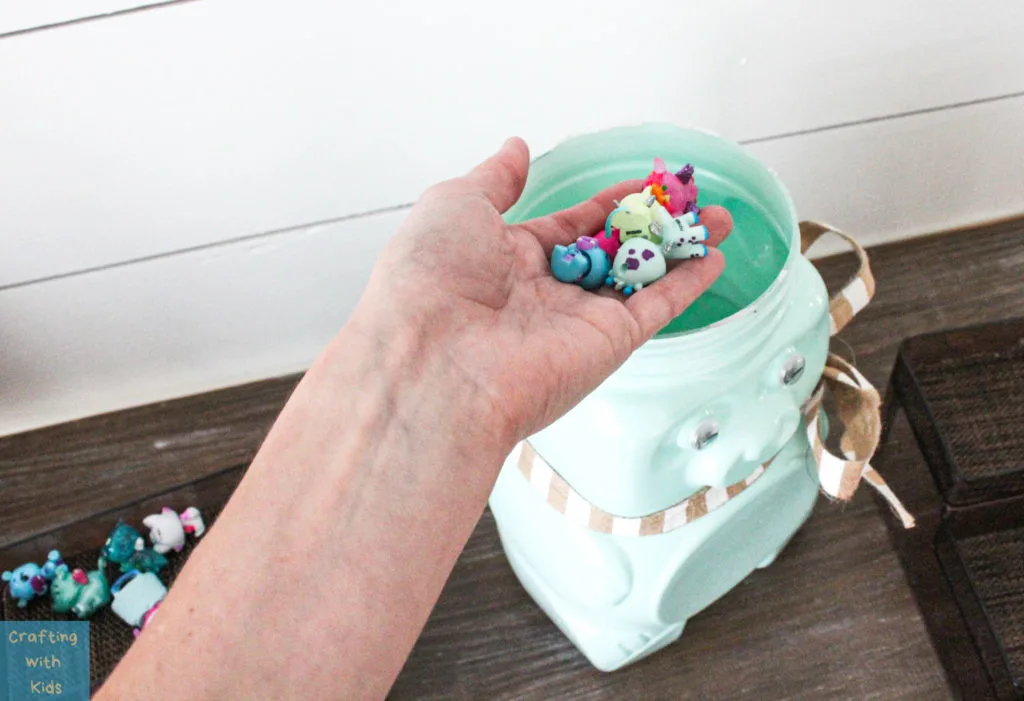 We are always looking for more toy storage around our house. Check out some more toy storage ideas from repurposed items here.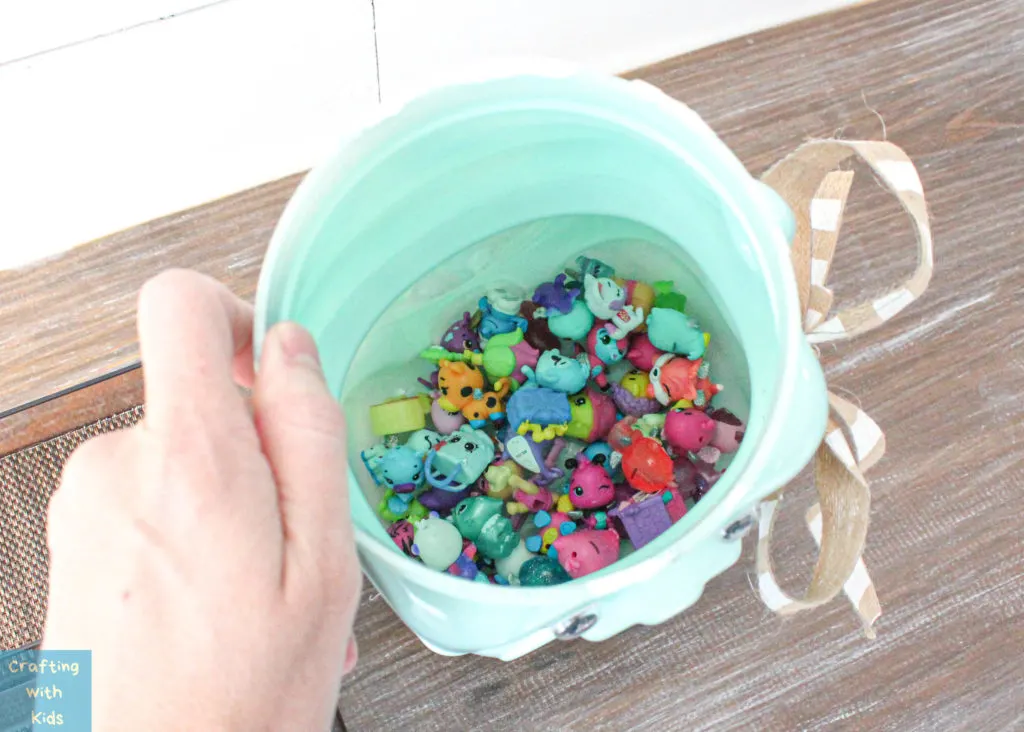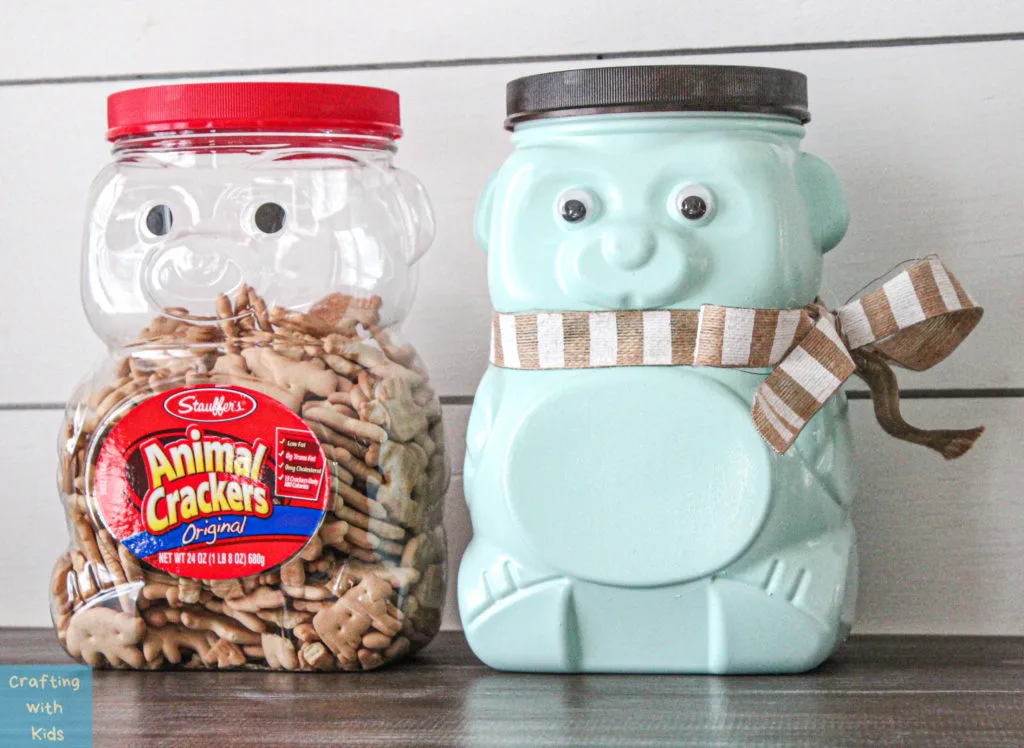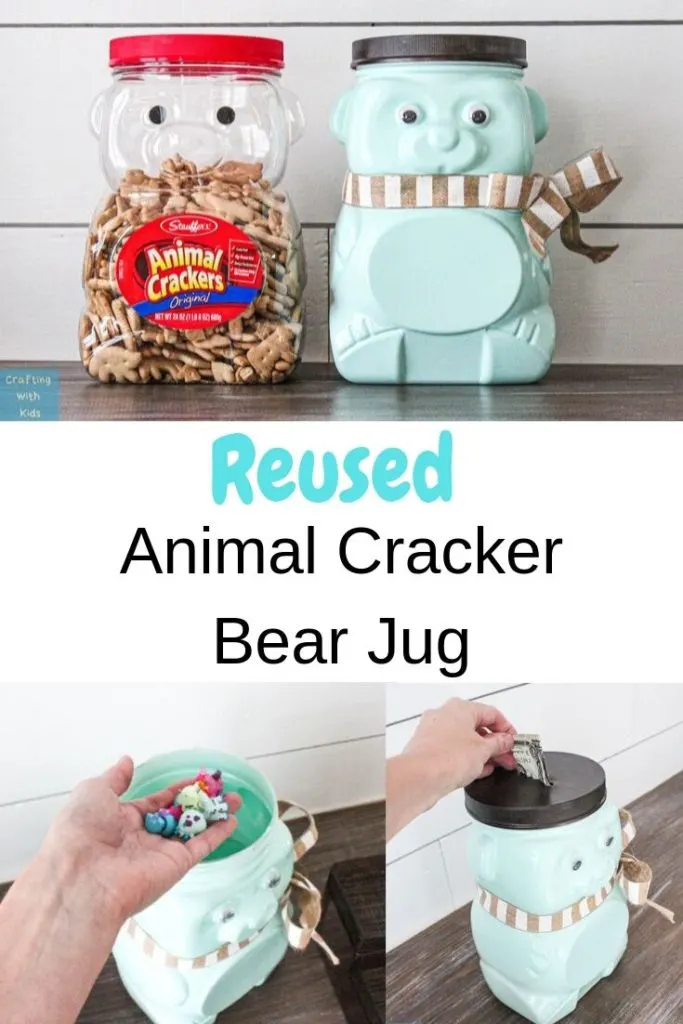 Oh the endless possibilities of a reused animal cracker can!
If you enjoyed this post I would love for you to Pin the image above to Pinterest!
Happy crafting!