Learn how to create your own easy Halloween Handprint crafts three easy ways WITH printable sayings. This is a great Halloween kid craft.
Handprint crafts are the best aren't they? If your kids have been in daycare and haven't come home with a handprint craft I would be surprised. I love SIMPLE HALLOWEEN KID CRAFTS too. This Halloween kid craft is just that; super simple and great for kids of all ages. Let me share how to create your own Halloween Handprint crafts with three easy examples that I've created myself.
This holiday season I've told myself that I'm going to get my kids more involved with crafting! I'm talking about pulling out the felt, glue, wobbly eyes, glitter, paint… you get the point. I want my kids to know how to get their hands dirty with art supplies. In an age of tablets and PS4's, it's time my two littles learned to create on more than just a computer screen. I fully believe that this whole "screen time generation" really affects kids desire to enjoy the arts. Well, that's a conversation for another day.
Back to this Halloween craft;
Let me show you how to create three simple handprint crafts. Speaking of handprint crafts, make sure to also check out our fingerprint tree craft too. You might also be interested in our Turkey Handprint craft for the holiday season.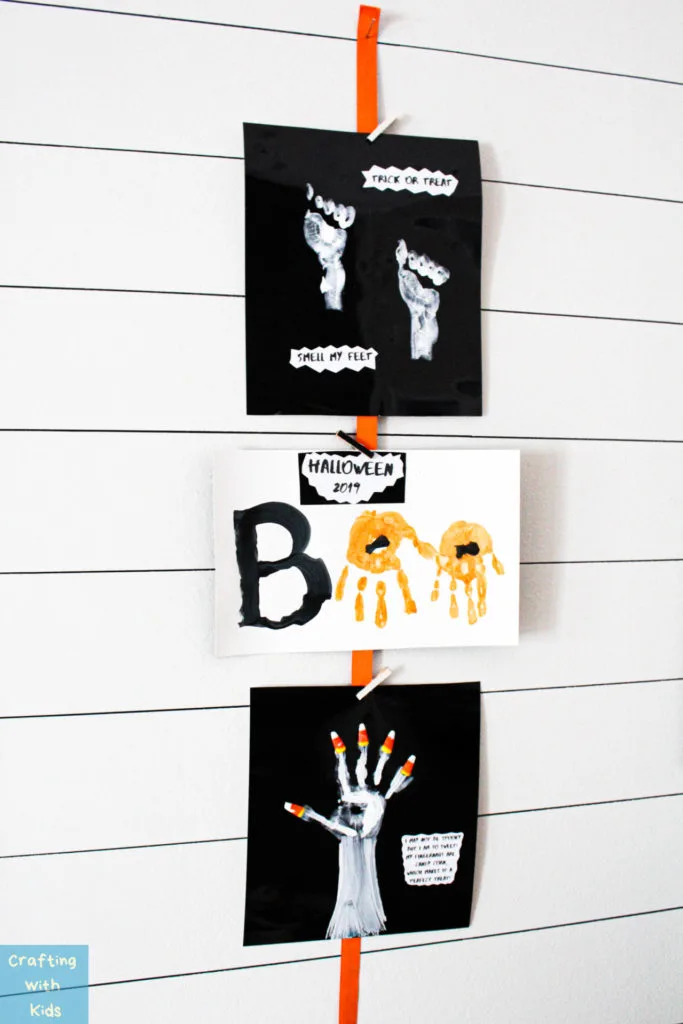 This is not only a great Halloween craft to do with kids of all ages but it also serves as a great way to document your kids as they grow. You can keep these in a binder for years to come!
Enough about that, let's get to the details.
Disclosure; this post contains affiliate links. This means that if you purchase from one of these links I will receive a small commission at no extra charge to you.
Note: head to the bottom of my post to get your own free printable Halloween Sayings!
Supply list for Halloween handprints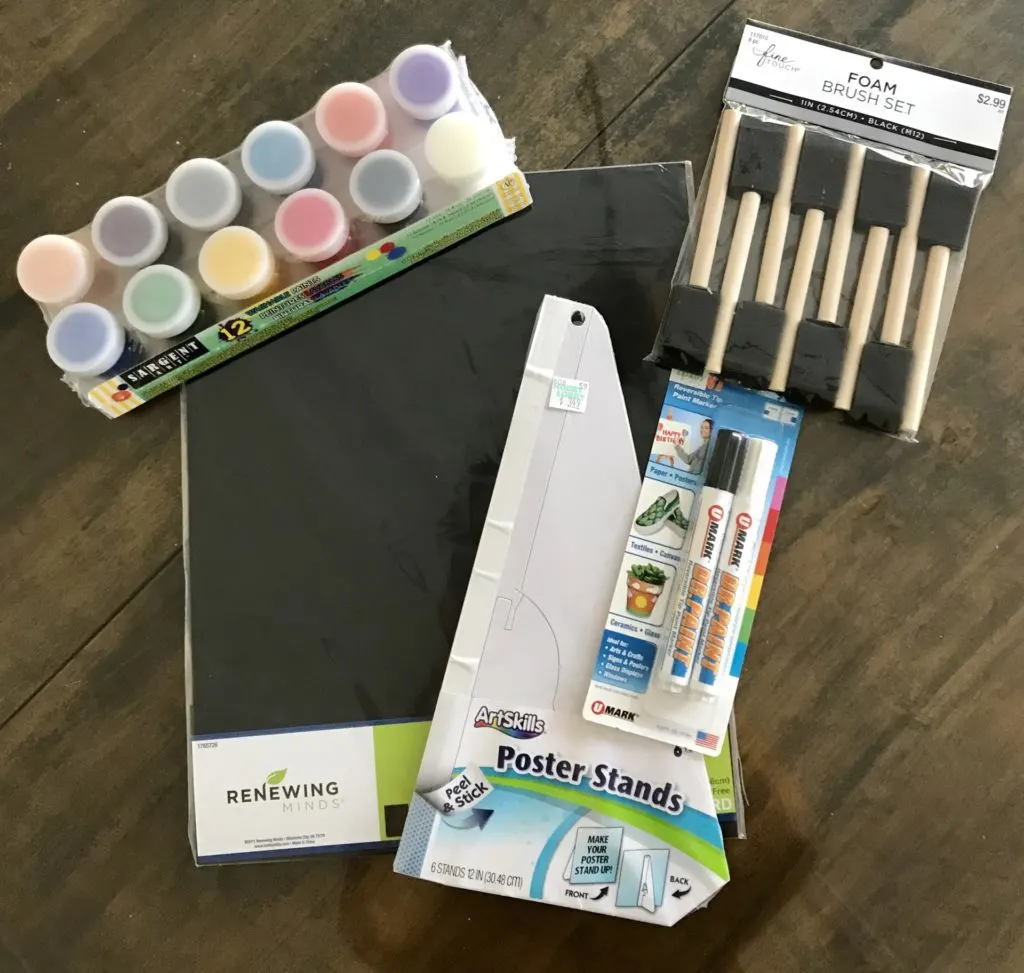 How to create a simple "trick or treat smell my feet" handprint craft
Grab your paint and poster board (I used black board with white paint)
Dip your foam brush in the paint and tell you child to make a fist WITH THE TUMB OUT
Use the paint to coat the fist and part of the wrist
Have them lay their hand palm down on the poster
After a few seconds lift it up and let it dry
Bet you didn't know you could create little feet out of hands!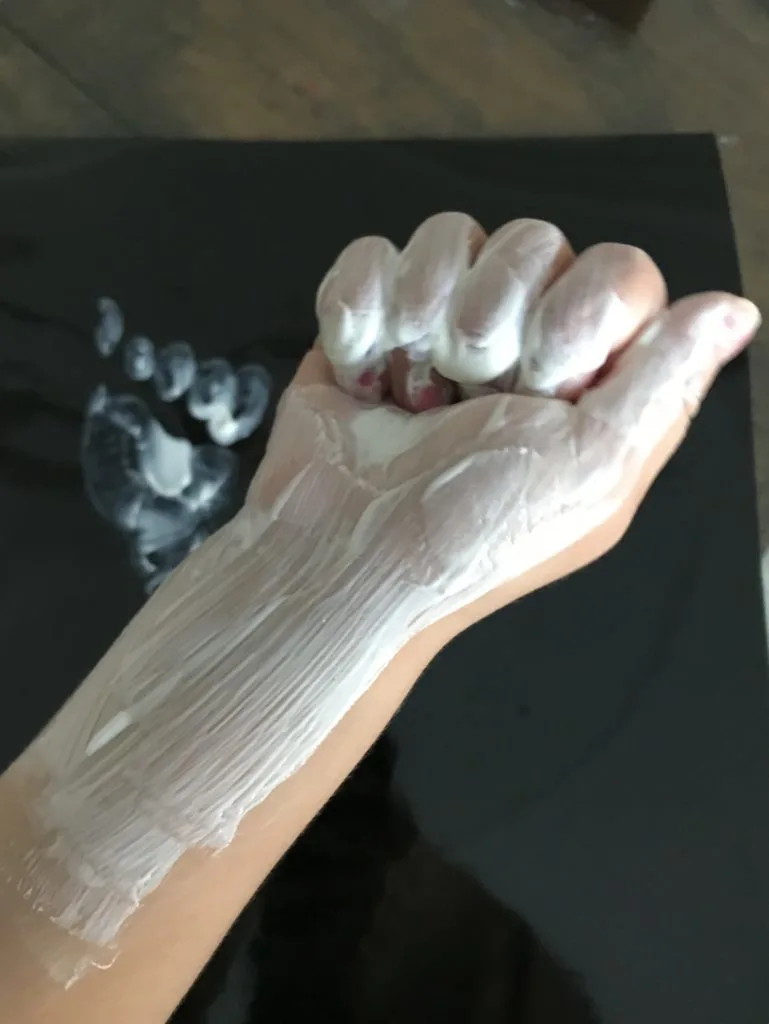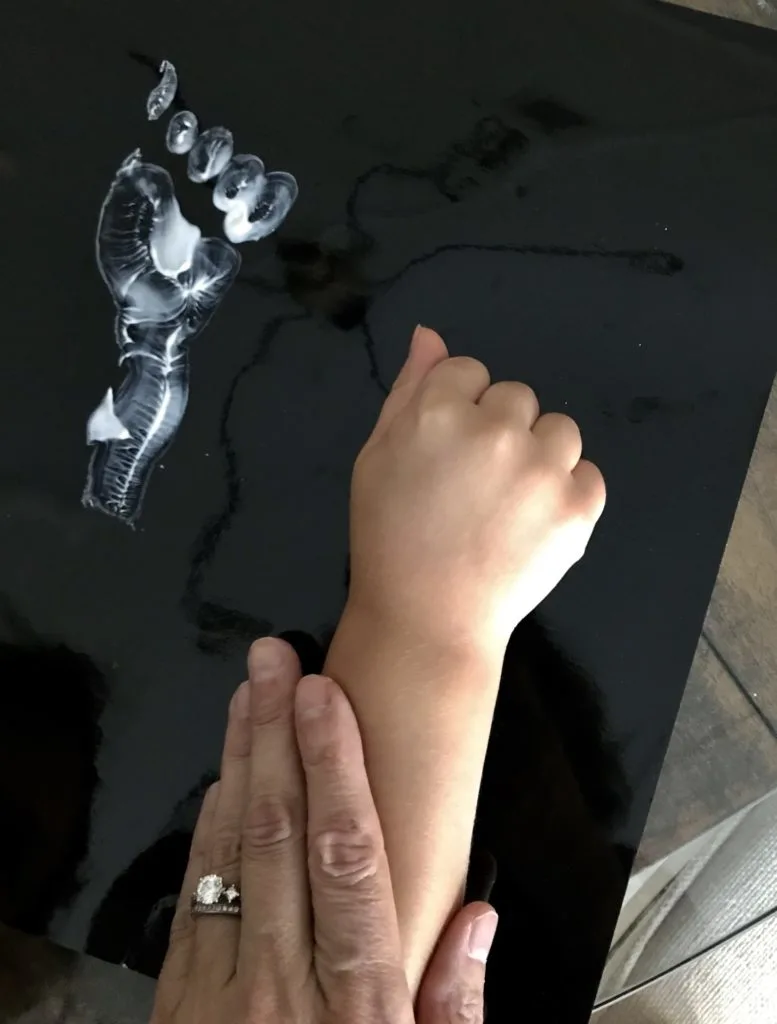 After it's dried print out a fun saying!
How to create a simple BOO handprint sign
Grab your poster board, foam brush and paint
This time, paint the inside palm of your child's hand
Lay it flat on the paper and repeat this step so you end up with two handprints side by side
Use another color to paint the letter B next to the handprints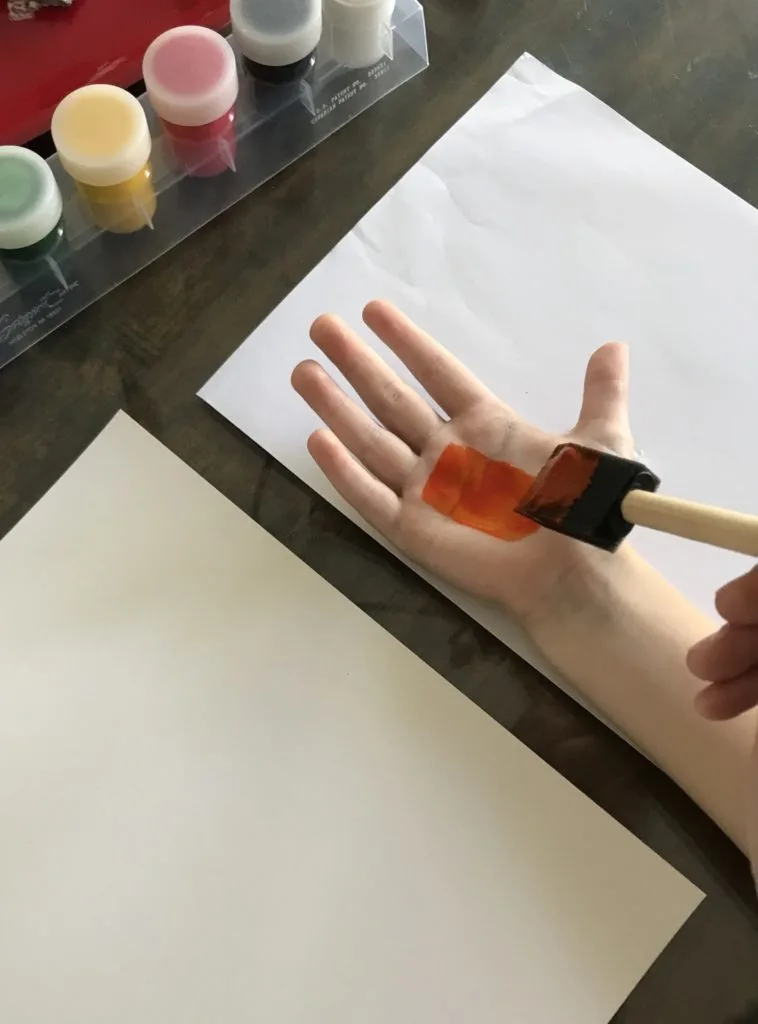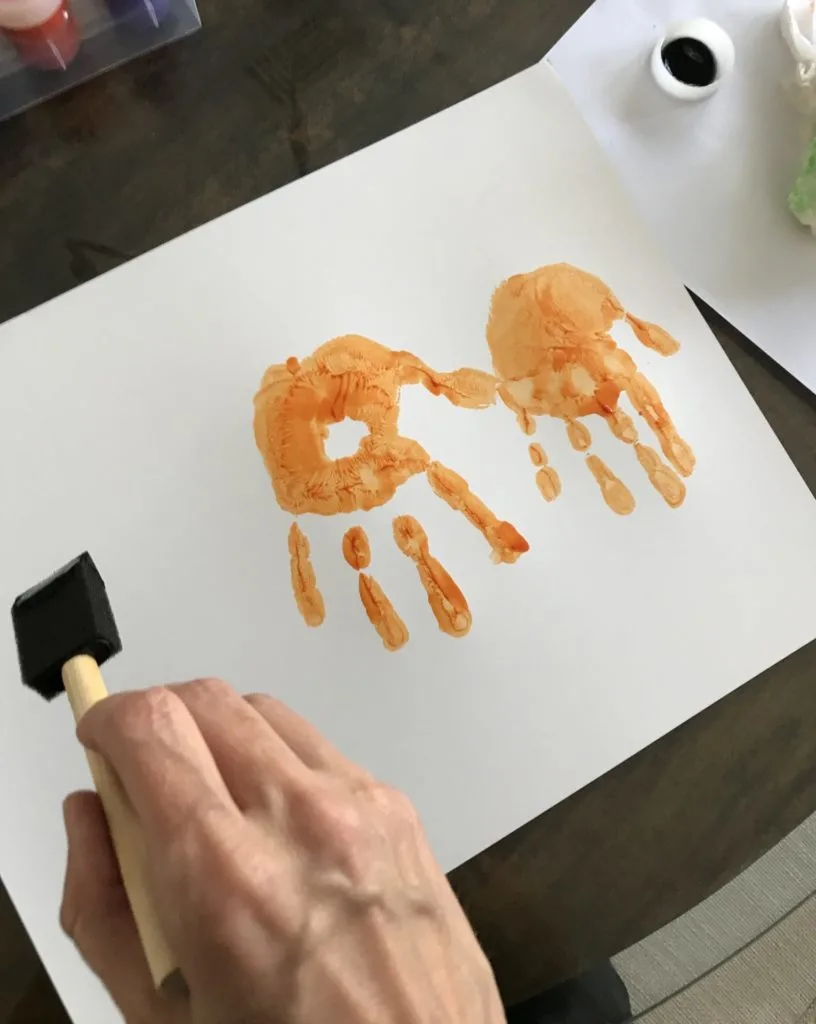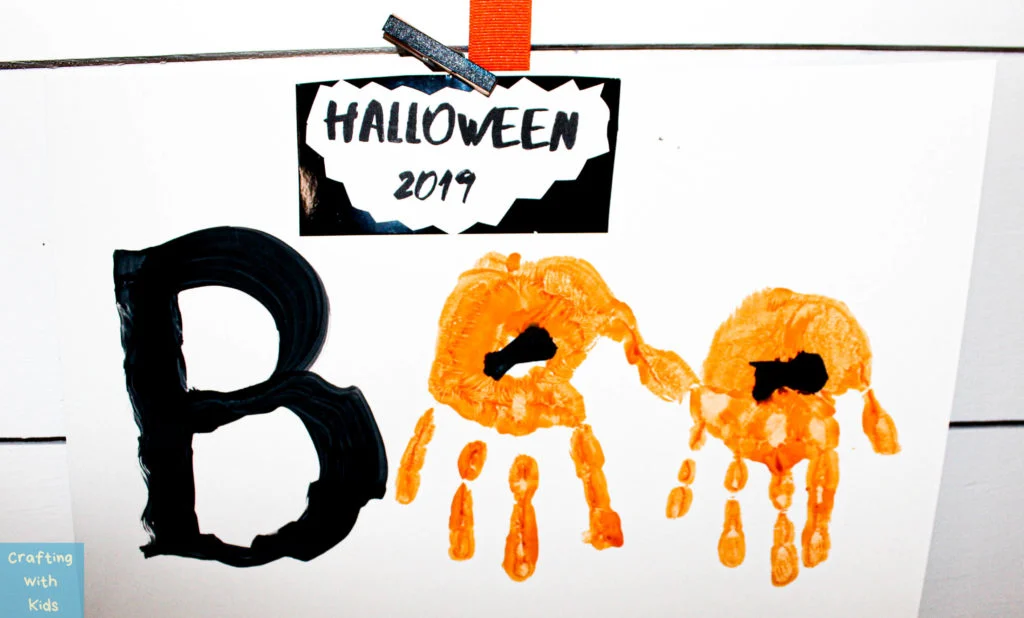 How to make a Halloween handprint candy corn sign
Grab your poster board, paint, foam brush, candy corn and glue
Paint your child's palm and lay it flat in the middle of the poster board
After it dries, glue the candy corn to the ends of the fingers
Print out a fun saying and glue it on there!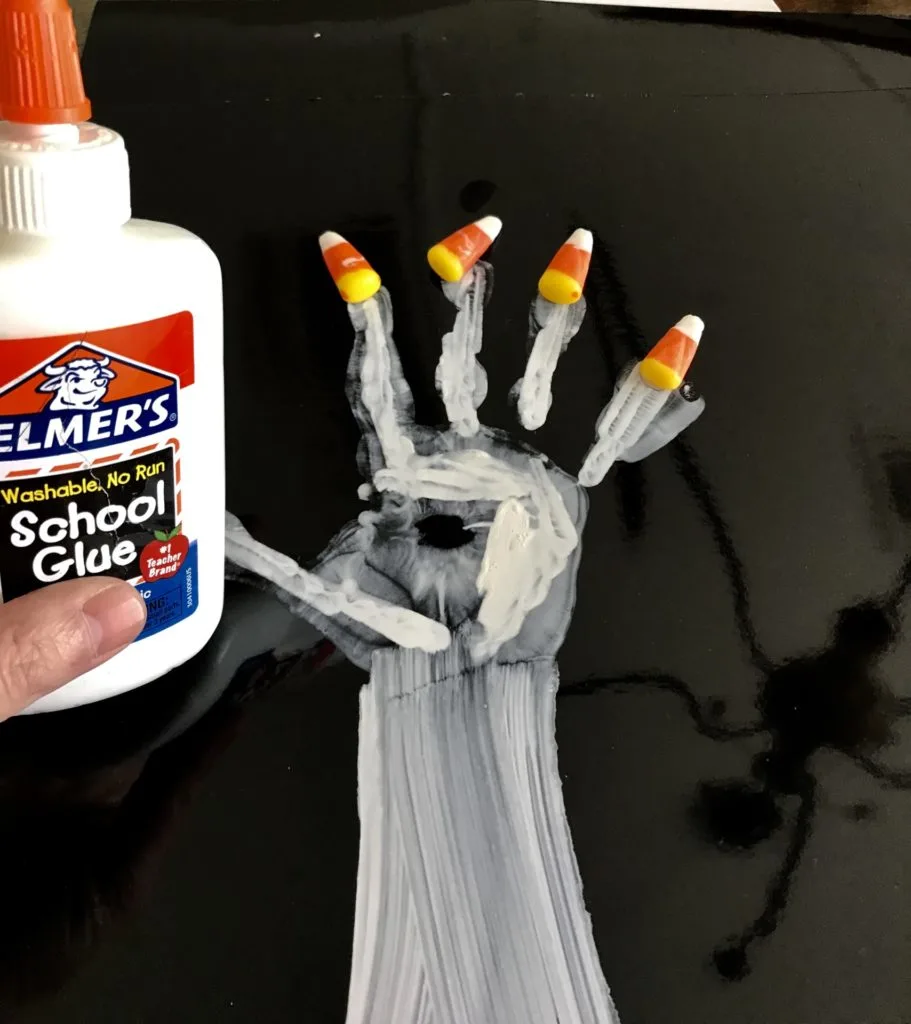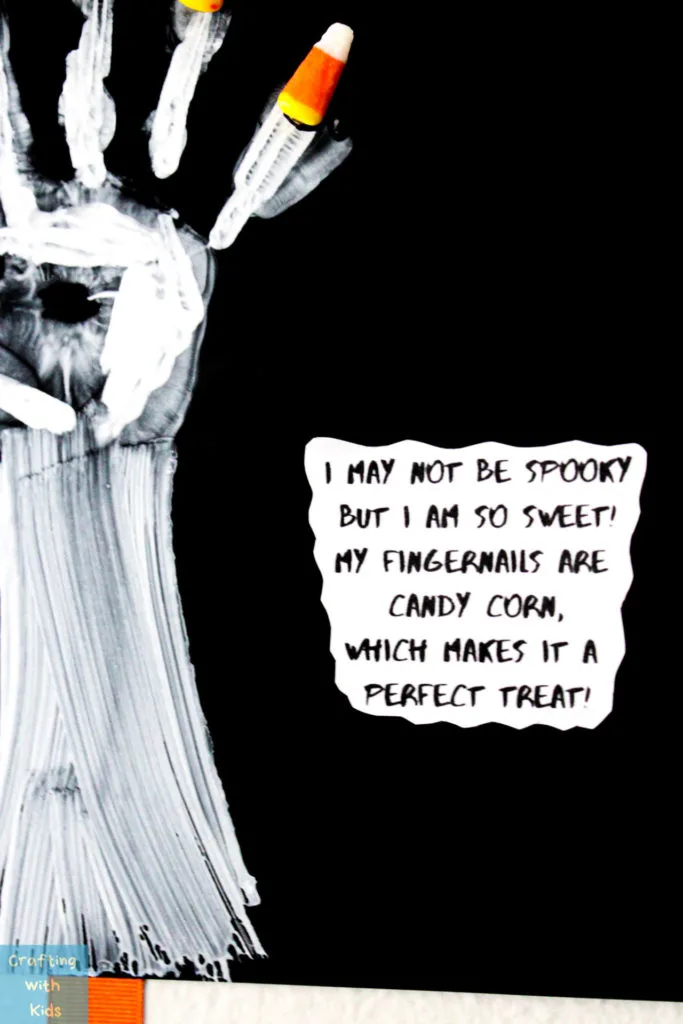 When you're finished with your Halloween posters, decide how to hang them!
I hung them on a string and attached it to the wall.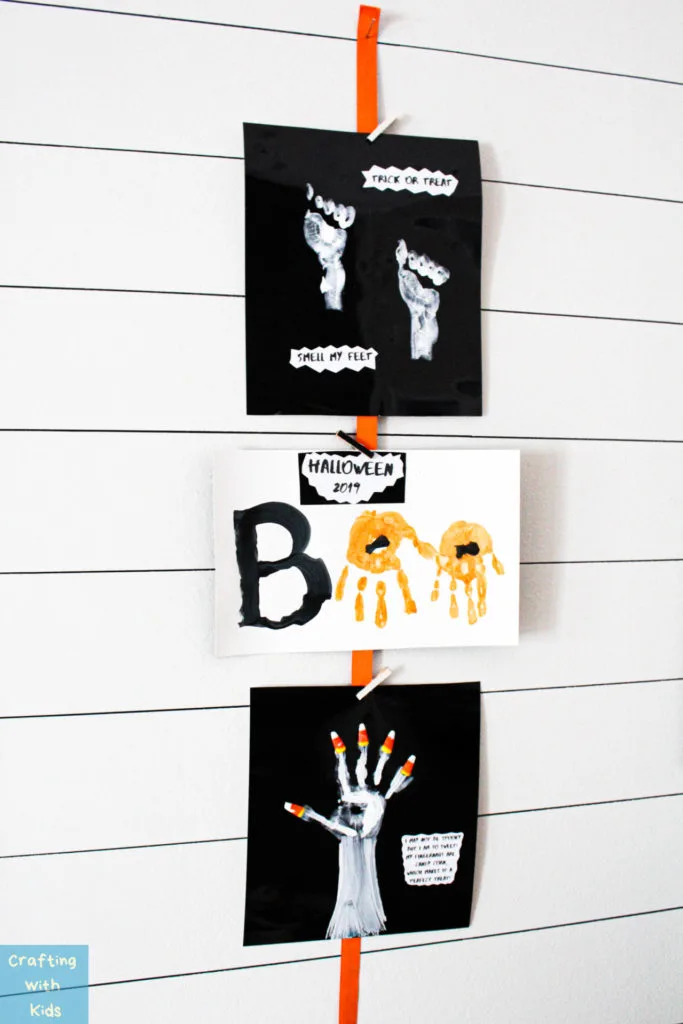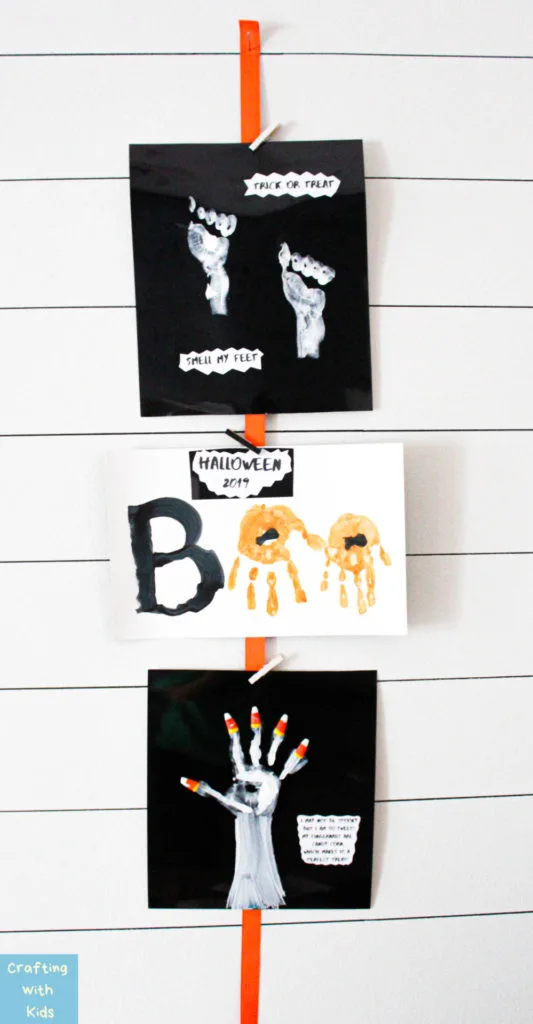 Check out my YouTube video with the entire process.
Want to print these Halloween sayings? See my free printable document HERE.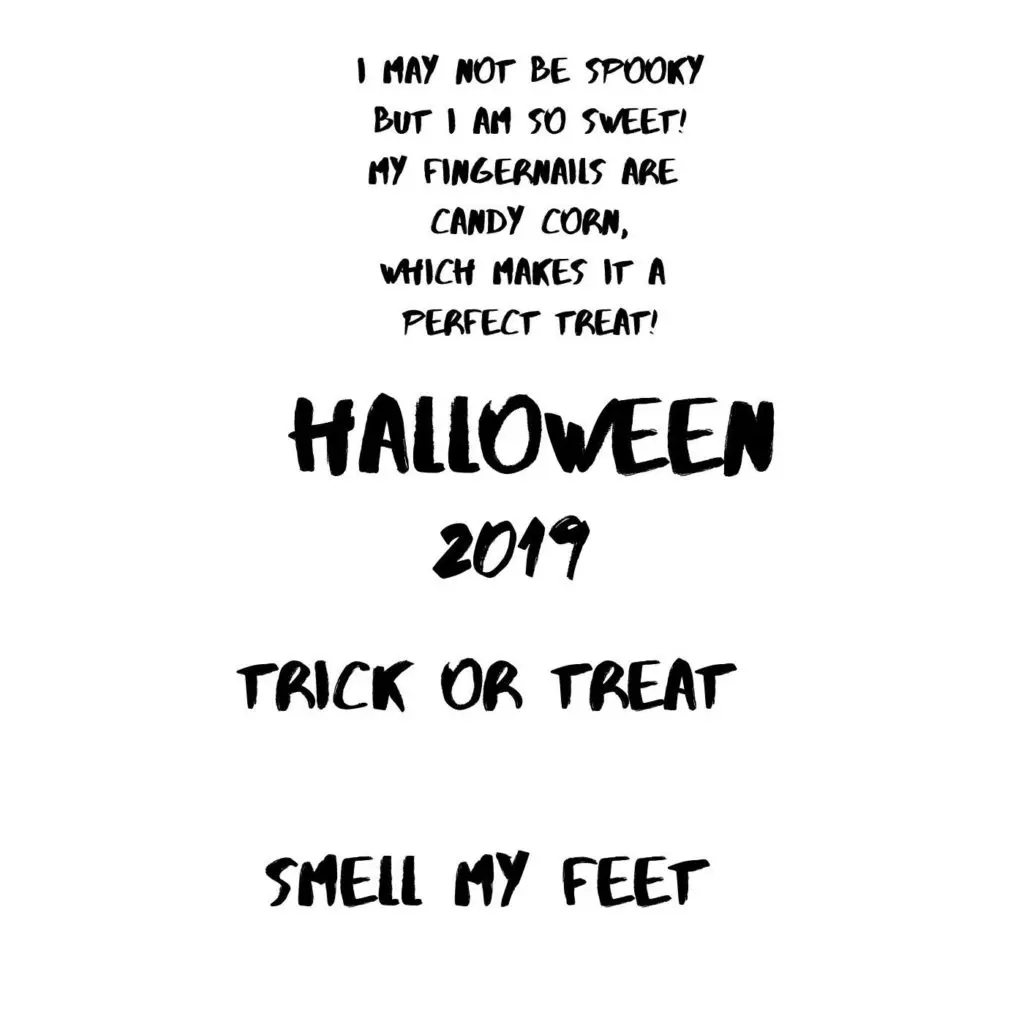 Did you enjoy this post? I would love for you to Pin the image to Pinterest below.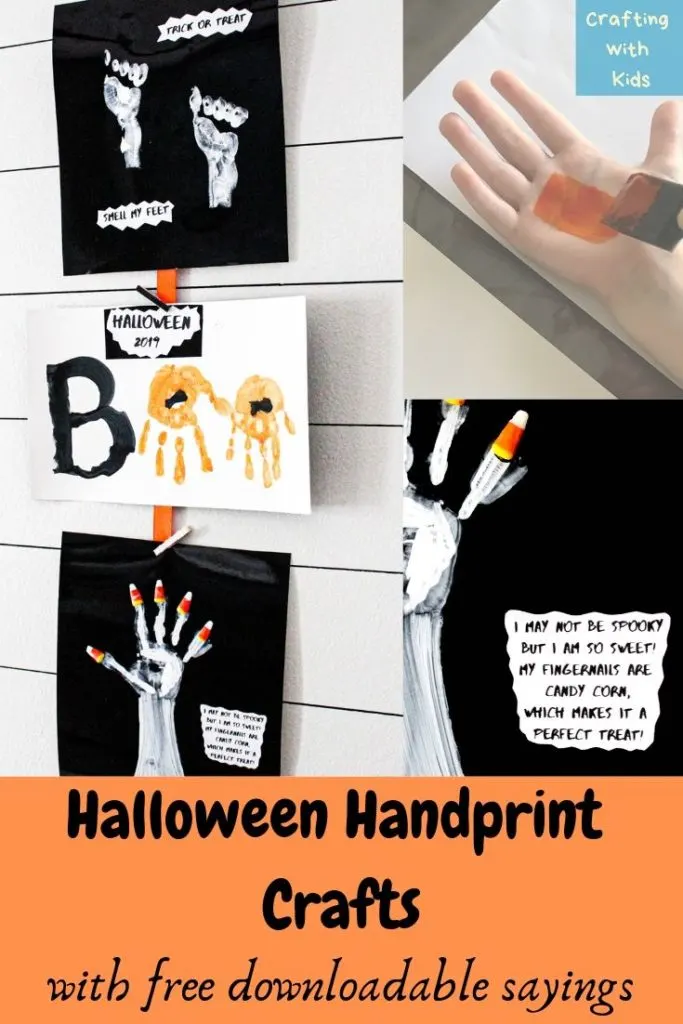 Happy crafting friends!