Learn about a handful of the best Thanksgiving Handprint crafts for kids. These are great Holiday handprint crafts.
Thanksgiving Handprint art seem to be a "right of passage" for every child, right? They are great for every season and they are a great way to document those little hands. Let's be honest, little hands don't stay little forever do they.
The best Thanksgiving Handprint Crafts for Kids
Handprint crafts are a great kid craft especially around the holiday season. See a handful of Thanksgiving handprint crafts that kids and families can cherish for years to come.
Handprint crafts are a great kid craft for all seasons, not just Thanksgiving. We recently shared a fingerprint tree for Toddlers and also a Halloween handprint craft that works great with older Elementary age kids.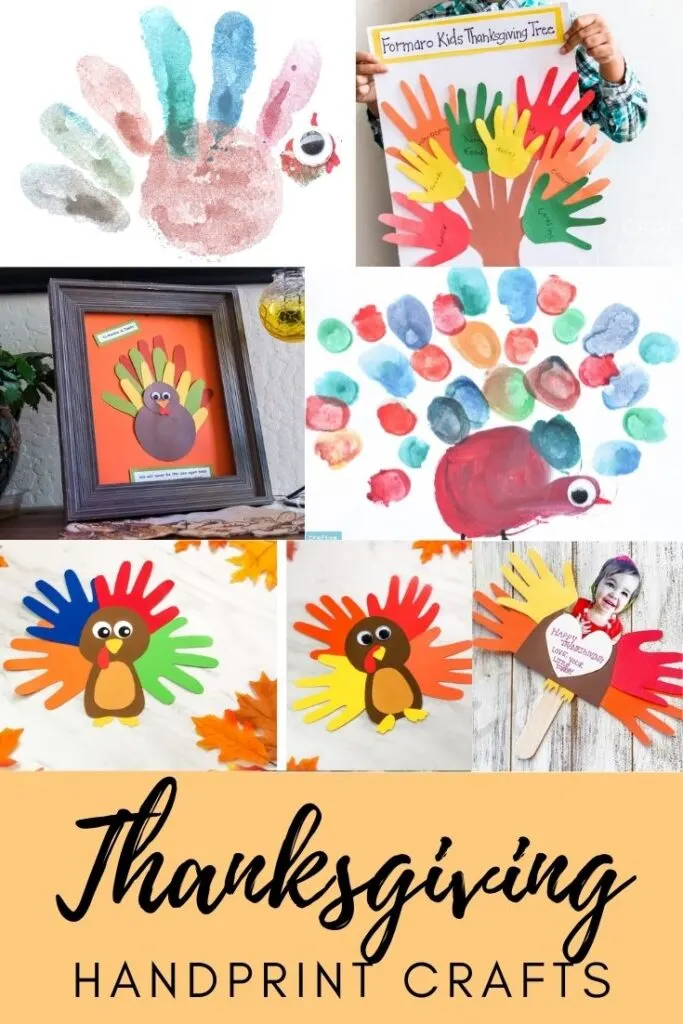 If you don't have the supplies to create your own craft, you can check out a few kits that you can purchase below.
Disclosure; this post contains affiliate links. As an Amazon Associate I earn from qualifying purchases. This does not affect the price you pay. This disclosure statement refers to the rest of the Amazon links in this post. See more on my disclosure page.
Thanksgiving Craft Kits from Amazon
Happy Crafting friends!