See how easy it is to make this Christmas diorama ornament from a Dollar Tree terrarium and some simple craft supplies. This is a great Christmas craft to do with your kids this holiday season.
I love creating DIY ornaments around Christmas time with my kids. Better yet, I love making my own ornaments even without the kids! When I was walking the isles of Dollar Tree and found this awesome plastic terrarium I knew exactly what my next project would be!
It immediately reminded me of this cute gumball machine ornament that I made with Dollar Tree supplies!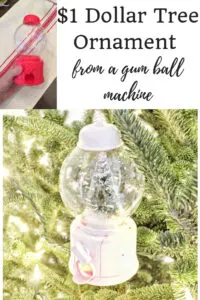 This was a simple DIY ornament that was affordable and fun to make with my kids! I was hoping to recreate something similar with this cute terrarium.
Let me show you the plastic Diorama looking Terrarium I found at the Dollar Tree. I knew I couldn't pass it up because I had so many ideas for what to decorate it with! I just knew it could make the cutest Christmas diorama ornament, right?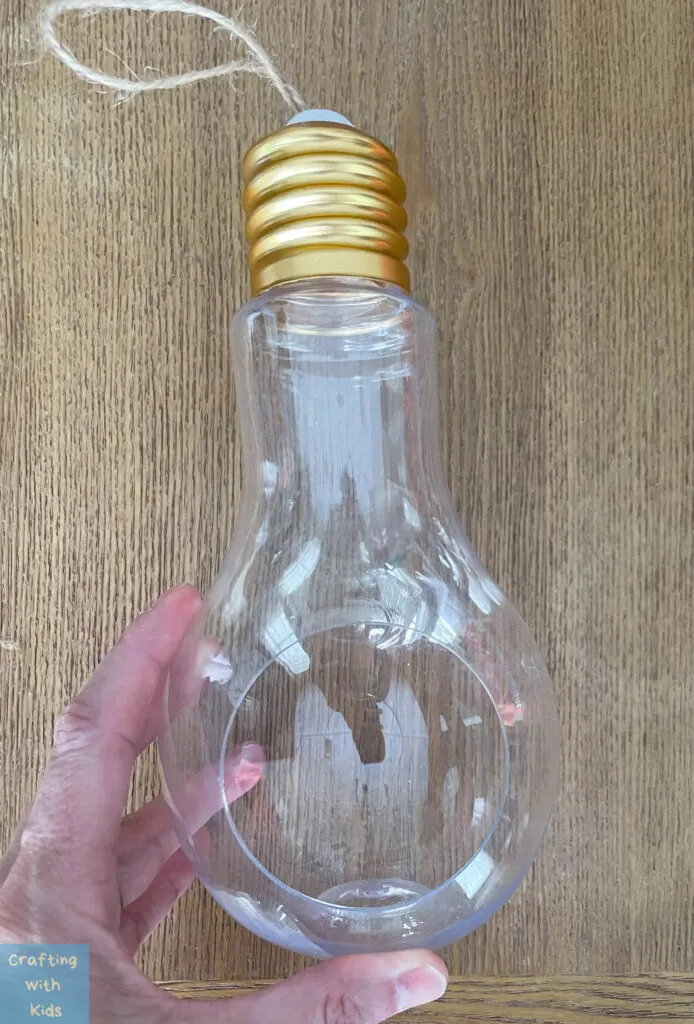 First I knew I needed a plan! I recently created a post of how to make a diorama in a few simple steps. The first thing on the how to list was to gather supplies.
Disclosure; this post contains affiliate links. As an Amazon Associate I earn from qualifying purchases. This does not affect the price you pay. This disclosure statement refers to the rest of the Amazon links in this post. See more on my disclosure page.
Supplies for the Christmas diorama ornament
Filler material- faux snow or something to cover the base
figurine of choice – since this is a Christmas diorama ornament a simple Christmas figure would work!
Hot glue gun
Decoupage or Mod podge
How to make a Christmas diorama ornament
Start by applying the mod podge or decoupage to the inside of the terrarium. Coat only what you want covered with the filler material
Add glitter or other decorative filler material and roll it around on the wet mod podge until it sticks.
When it's completely dry and you are happy with how it looks, grab the hot glue and heat it up.
Hot glue the figurines to the base of the terrarium ornament.
Let it dry and then hang and enjoy!
This easy DIY ornament is affordable and fun to make!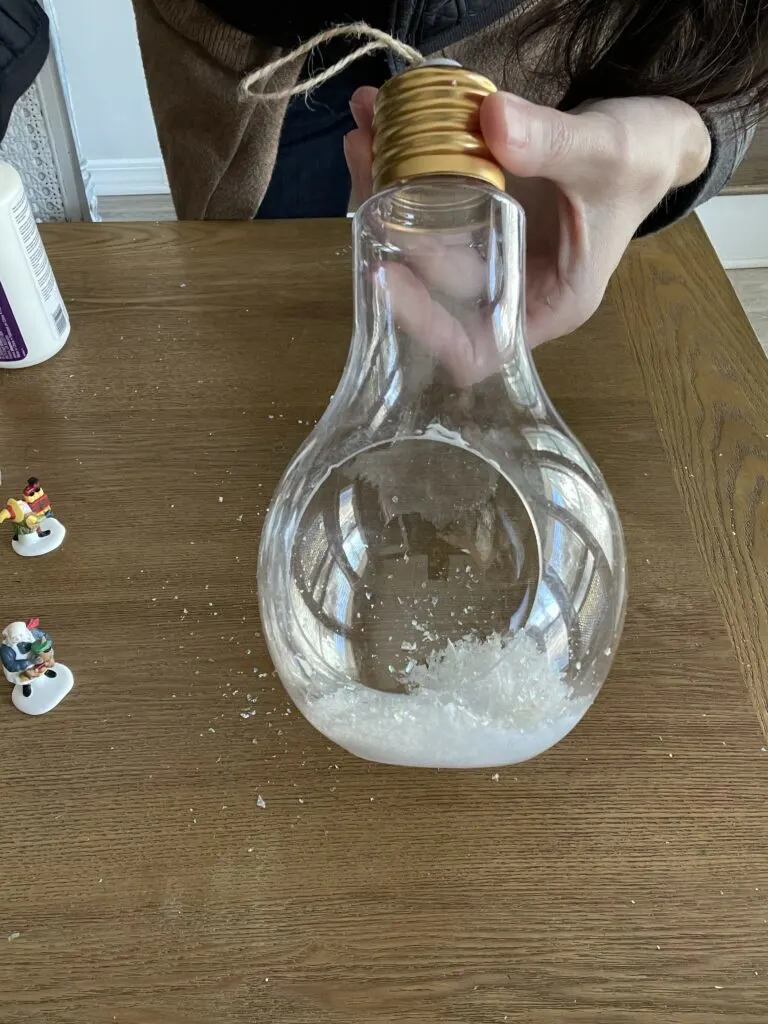 You can see I started at the base and added the glue then went ahead and added a little glitter snow.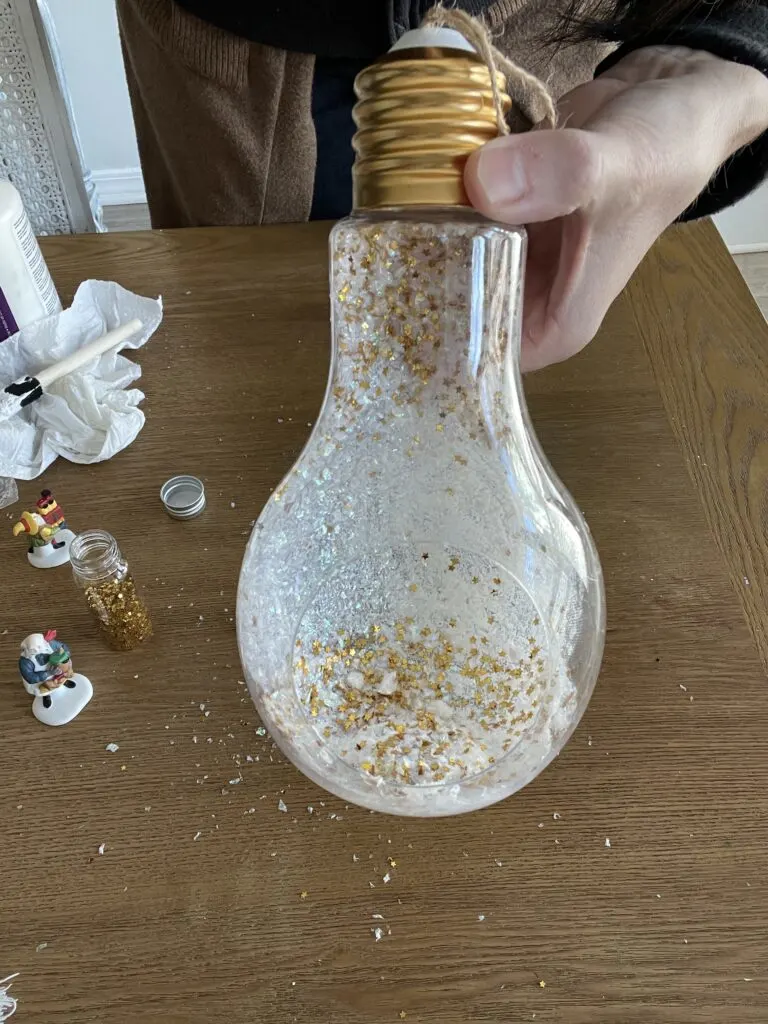 This is what it looks like with the "base" covered in glitter snow.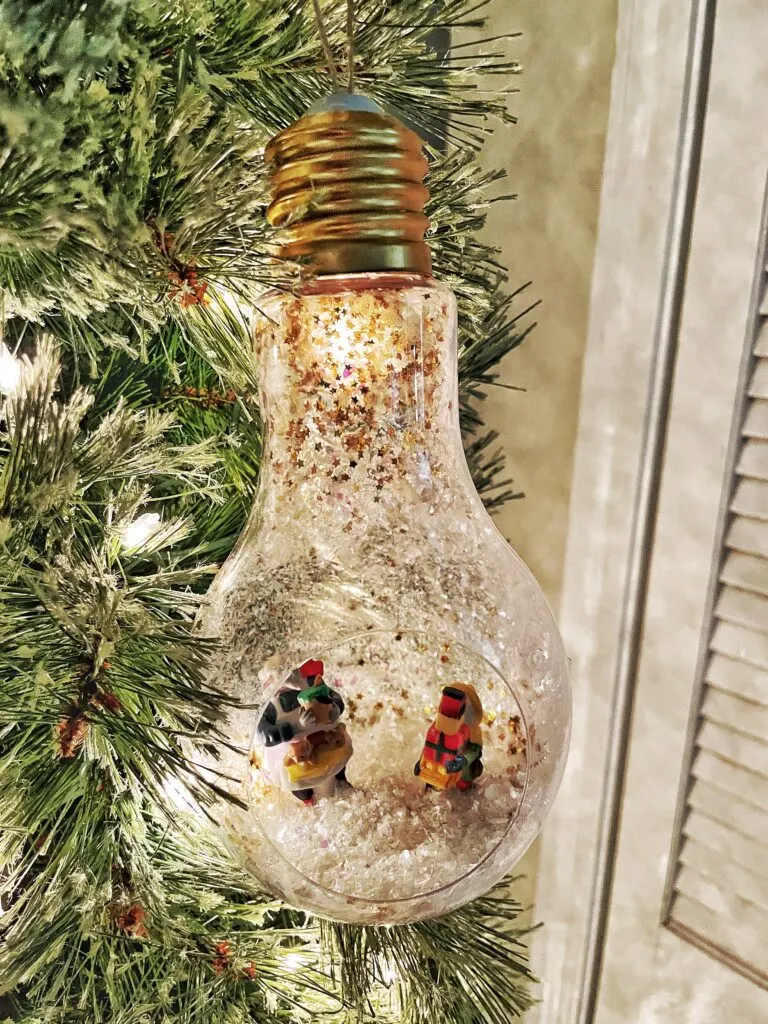 Doesn't it look so cute on the tree! I love the the Christmas tree lights light up the ornament too.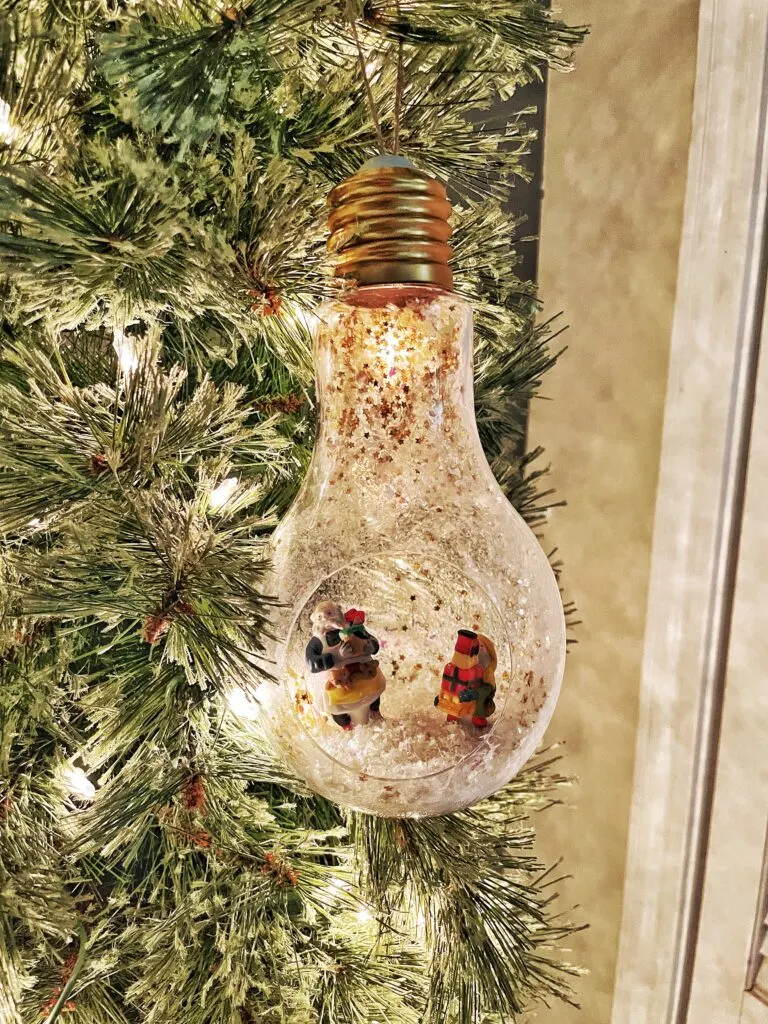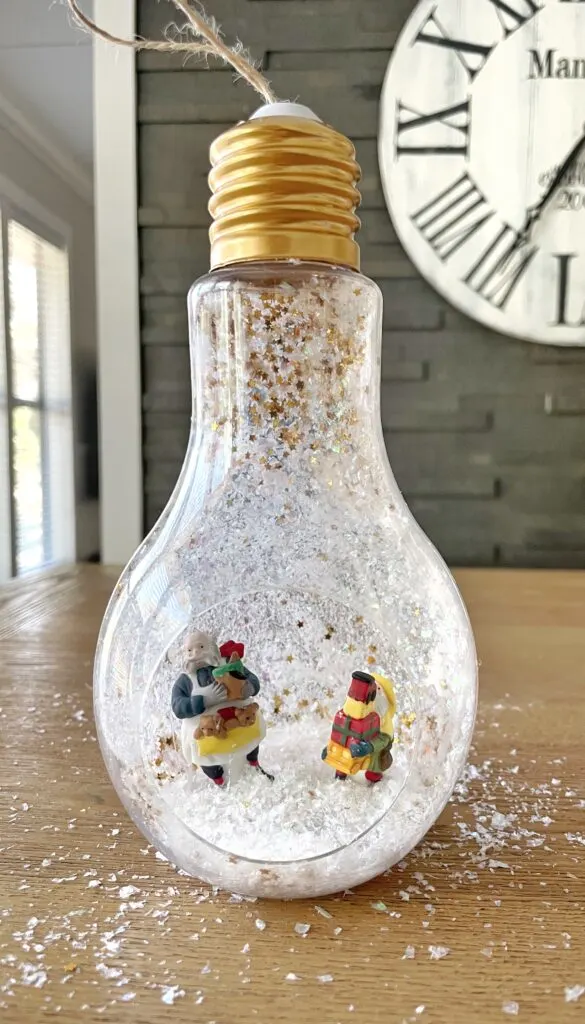 Here's a good look at the DIY Christmas ornament in the daylight. What do you think?
The cool thing is that after the Mod Podge is dry, it should be clear and all that you see is the glitter snow!
I even made a simple YouTube video to share the process.
Also make sure to check out these other related diorama posts below:
How to Make a Diorama in a few easy steps
Easy and Affordable Diorama Kits from Amazon
15 Fun Diorama Ideas for Kids of Any Age
How to Make a Rainforest Diorama for Kids: Step-by-Step Guide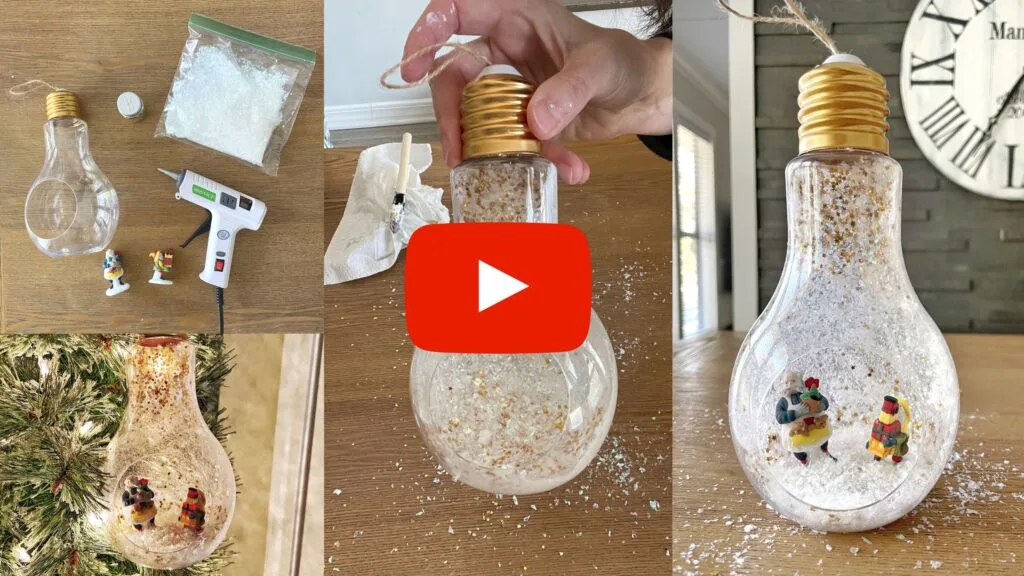 Thanks for stopping by friends and happy crafting!