Learn how to make these DIY toilet paper roll spiders. This is a great spider craft for the Halloween season and it's perfect for younger kids as well as older kids.
What's almost as much fun as Trick or Treating with your kids? How about making fun Halloween crafts with toilet paper rolls! Even though this year's Halloween might look a little different, you can still pull out the craft box and make something like these DIY toilet paper roll spiders with toilet paper tubes!
Toilet paper roll crafts are so much fun don't you think? My favorite part about them is seeing how creative you can be with something so simple.
This easy kids Halloween craft can be created with just a few supplies. It's also a great spider craft for toddlers too!
Disclosure; this post contains affiliate links. As an Amazon Associate I earn from qualifying purchases. This does not affect the price you pay. This disclosure statement refers to the rest of the Amazon links in this post. See more on my disclosure page.
Materials to make toilet paper roll spiders
Scissors
Black paint
Paint brush
How to make toilet paper roll spiders
The first think you want to do is paint the toilet paper tubes black. It's also a good idea to paint as much of the inside of the tubes as you can. Make sure they are totally dry before you move onto the next step.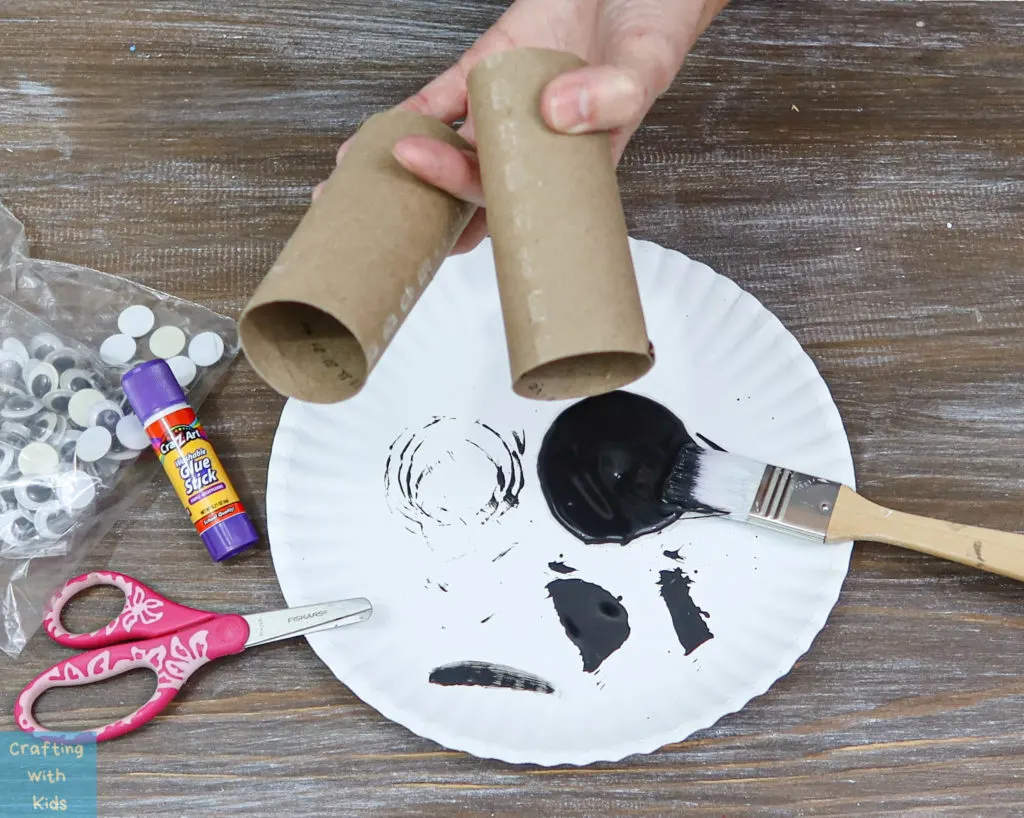 I find it easy to use a paper plate to pour the paint on.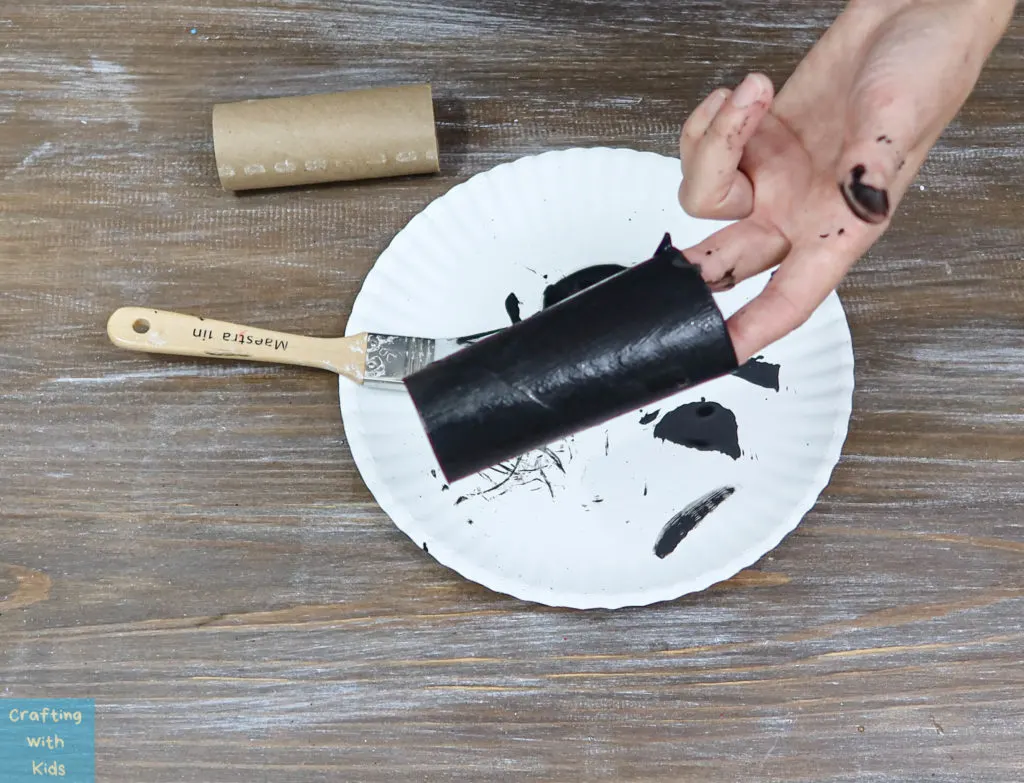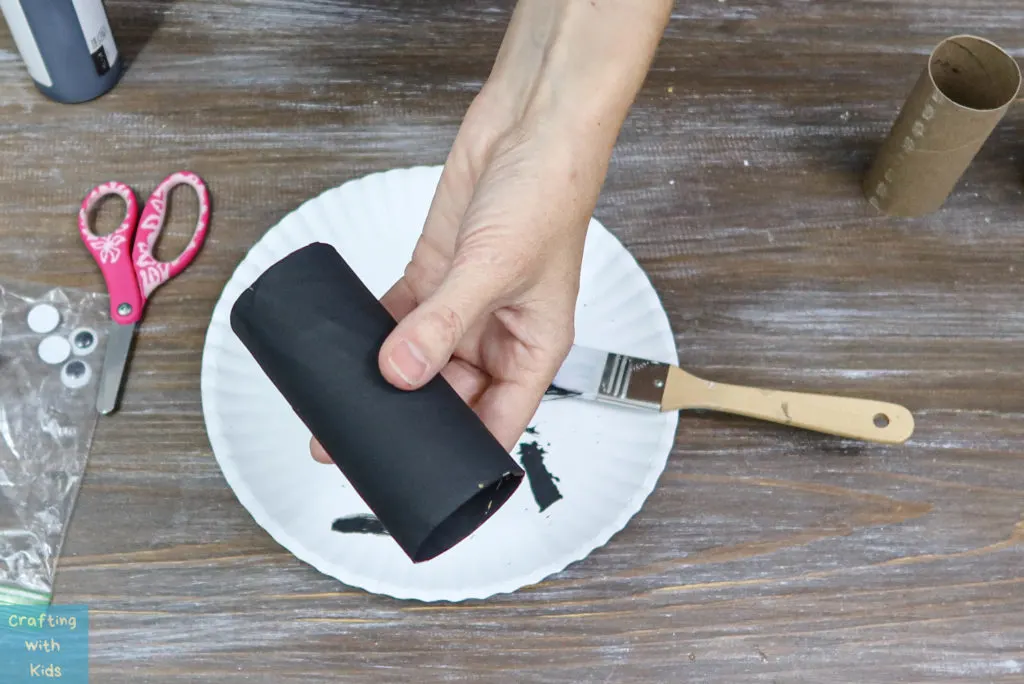 Make sure the tube is good and dry before moving on to the next step.
Next you will cut slits in the tube about halfway up. This will make the spider legs. Make sure to cut two sets of legs on each side of the toilet paper roll. You can cut four legs or three legs. I cut four legs on one of the tubes and three legs on the other.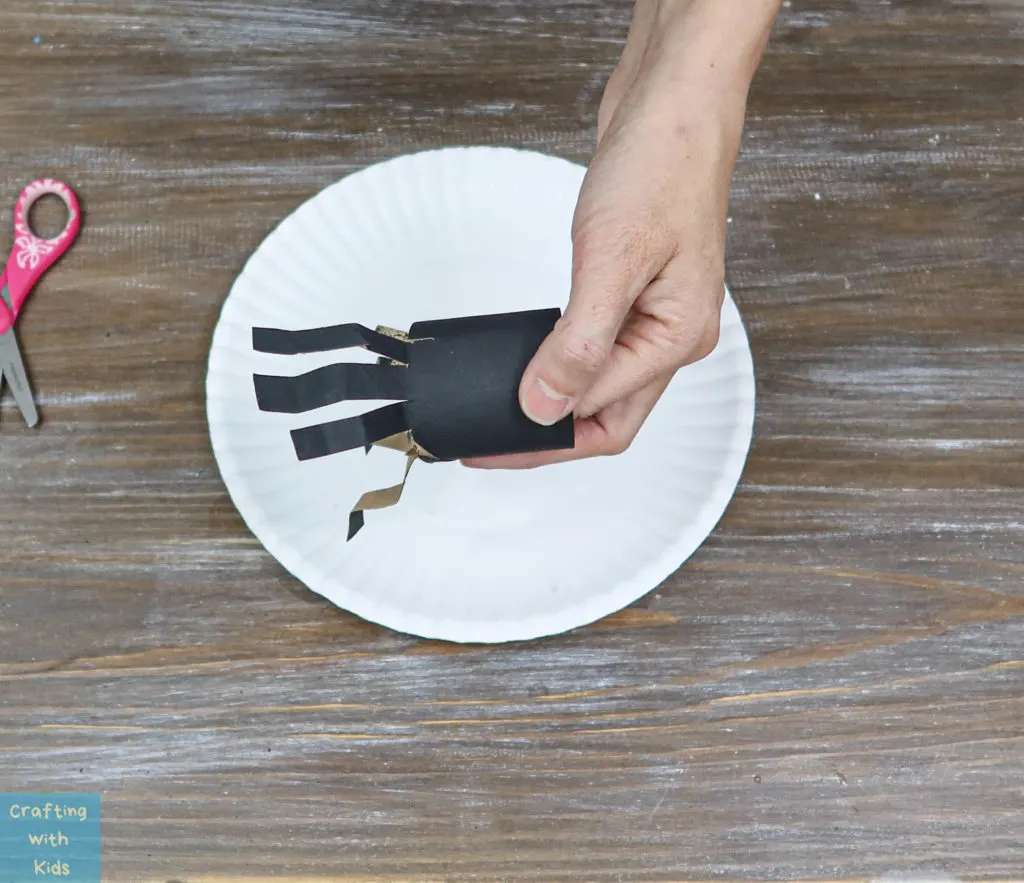 Then crimp each leg in two places like I did below.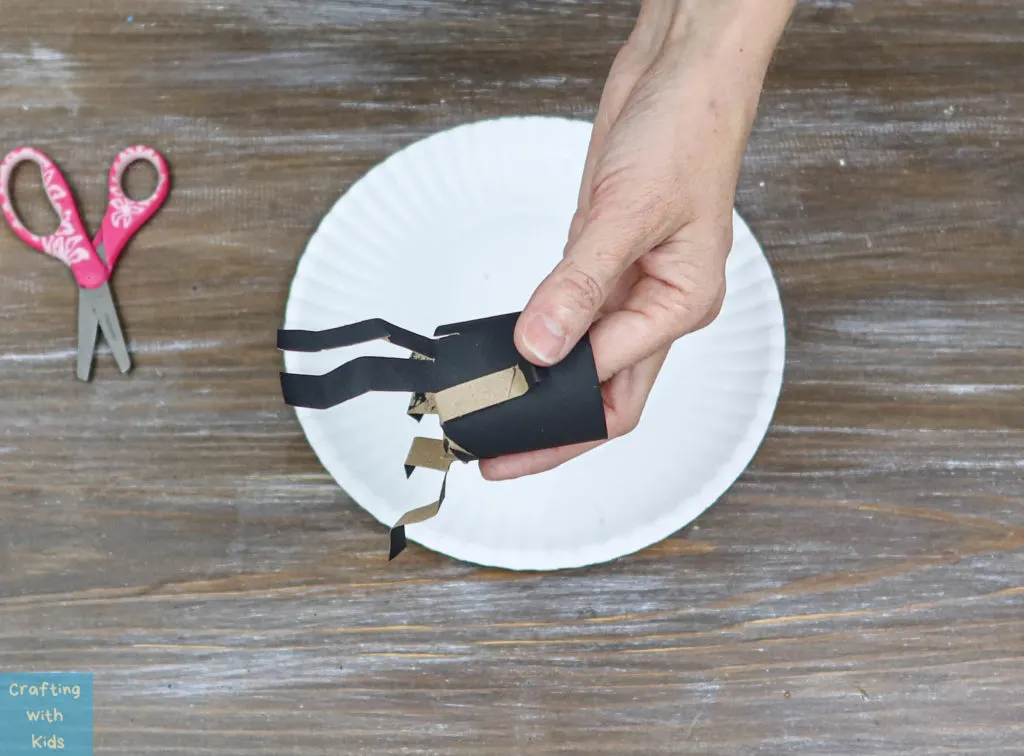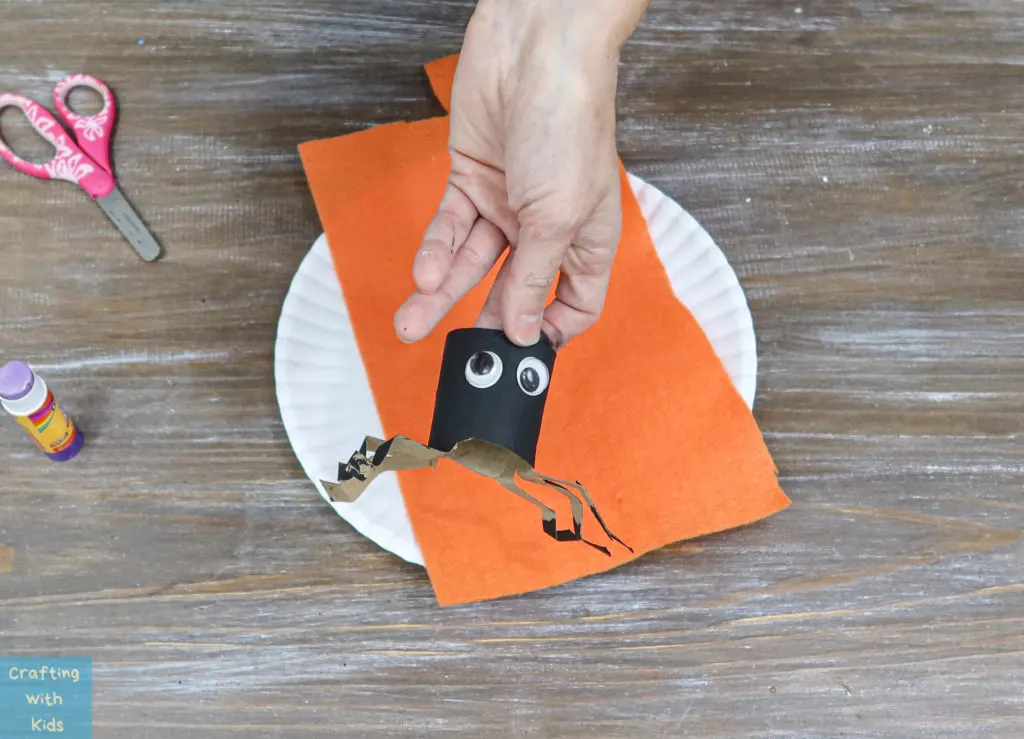 Once the legs are done, glue two wobbly eyes to the middle of the toilet paper tubes.
Next you are going to cut the "hair" out of felt.
I chose to use an orange color felt, but you can use any color you want. Since this is a Halloween craft, I thought orange would go well with the theme.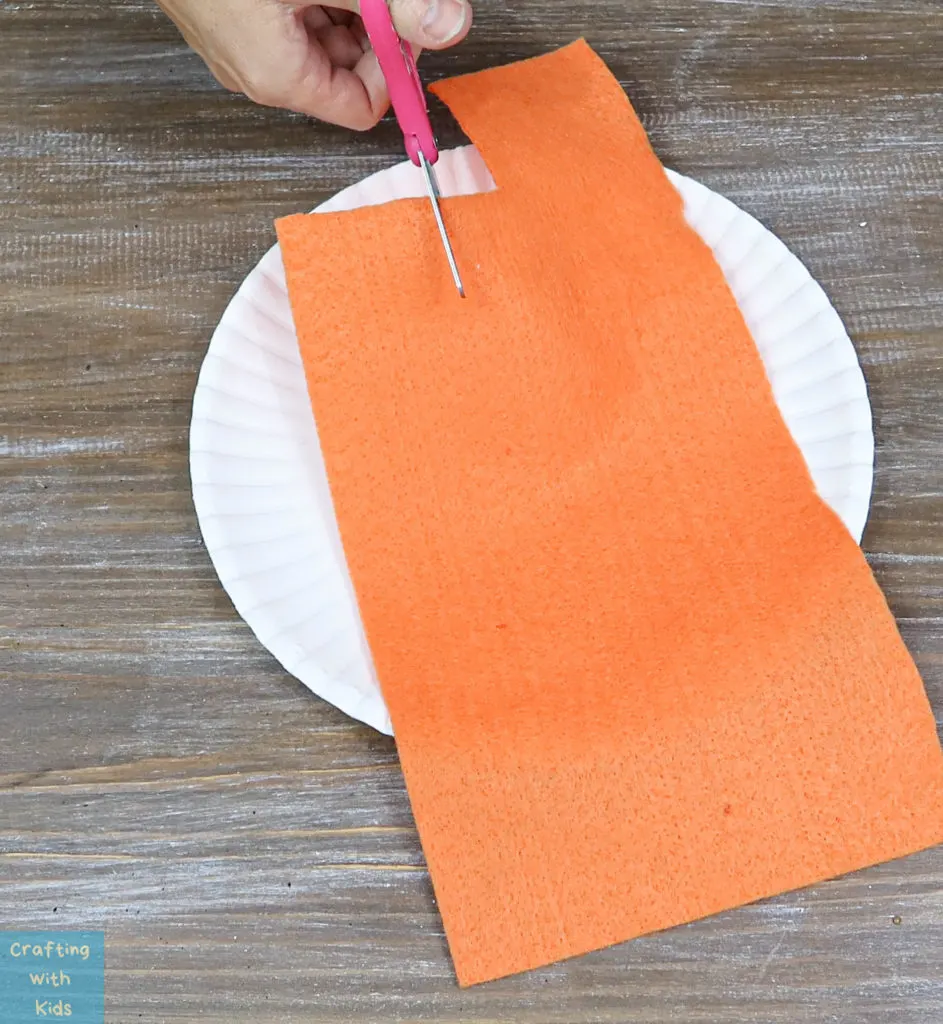 Measure and cut a long strip of felt a little wider than the width of the toilet paper tube.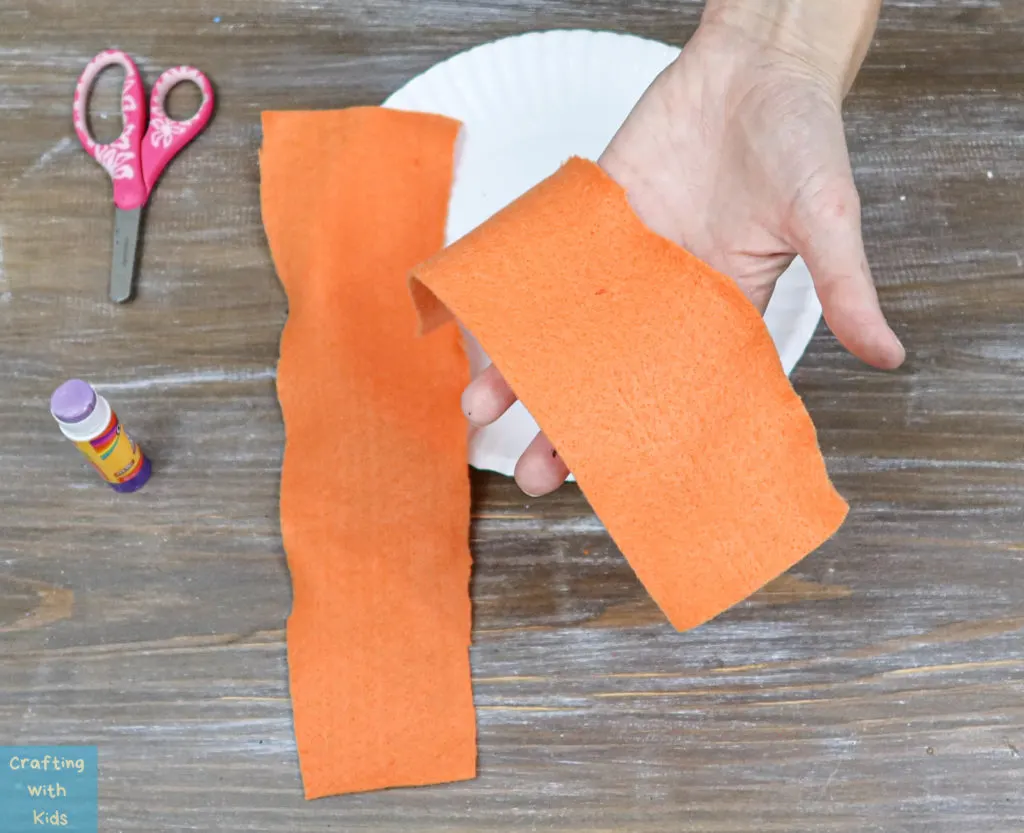 You might need to cut the strip a little so it's not as long. The felt piece should fit inside the tube nicely. Measure around the tube to make sure you have the right length.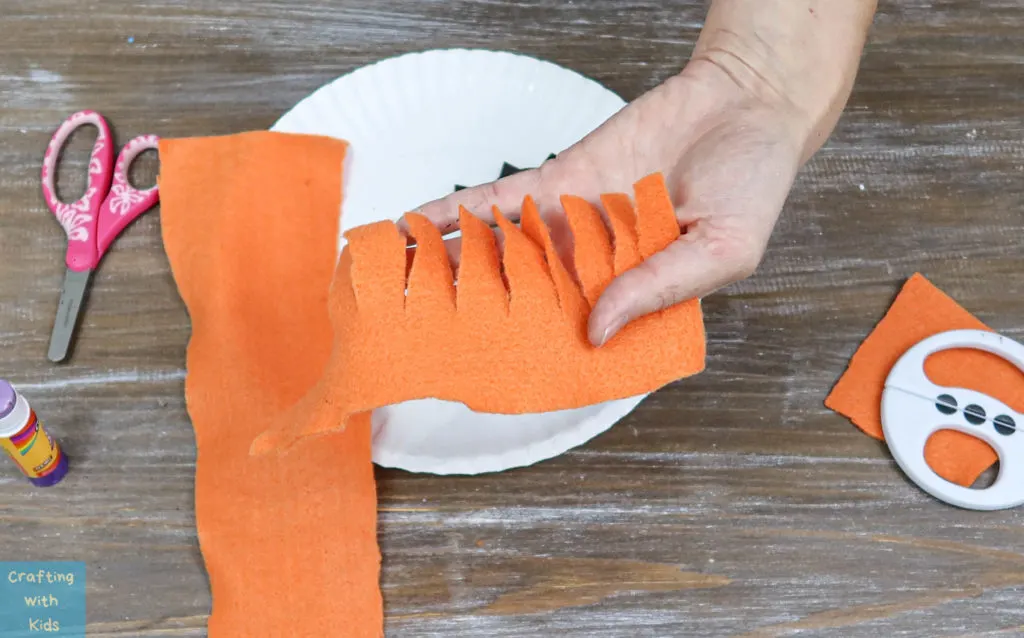 Cut small strips about 3/4 of the way up the felt piece. Make sure not to cut all the way through the felt.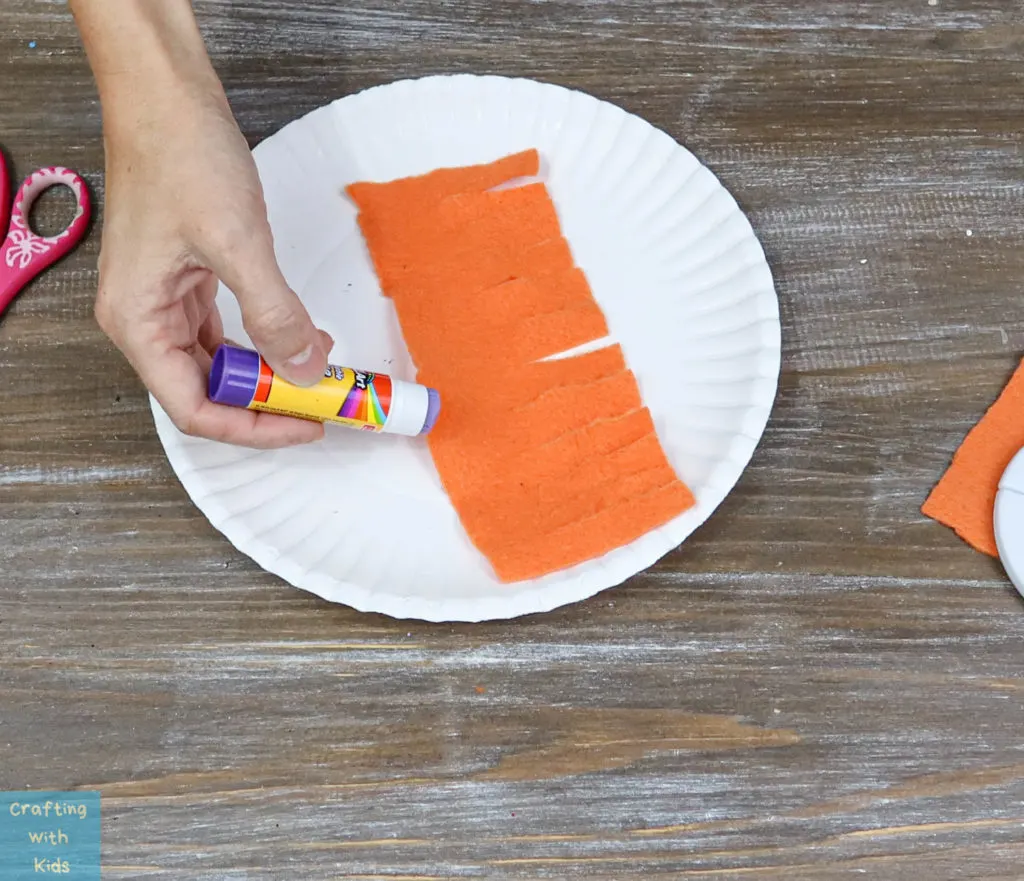 Glue the bottom half of the felt (the area that is not cut). This will fit inside the toilet paper tube.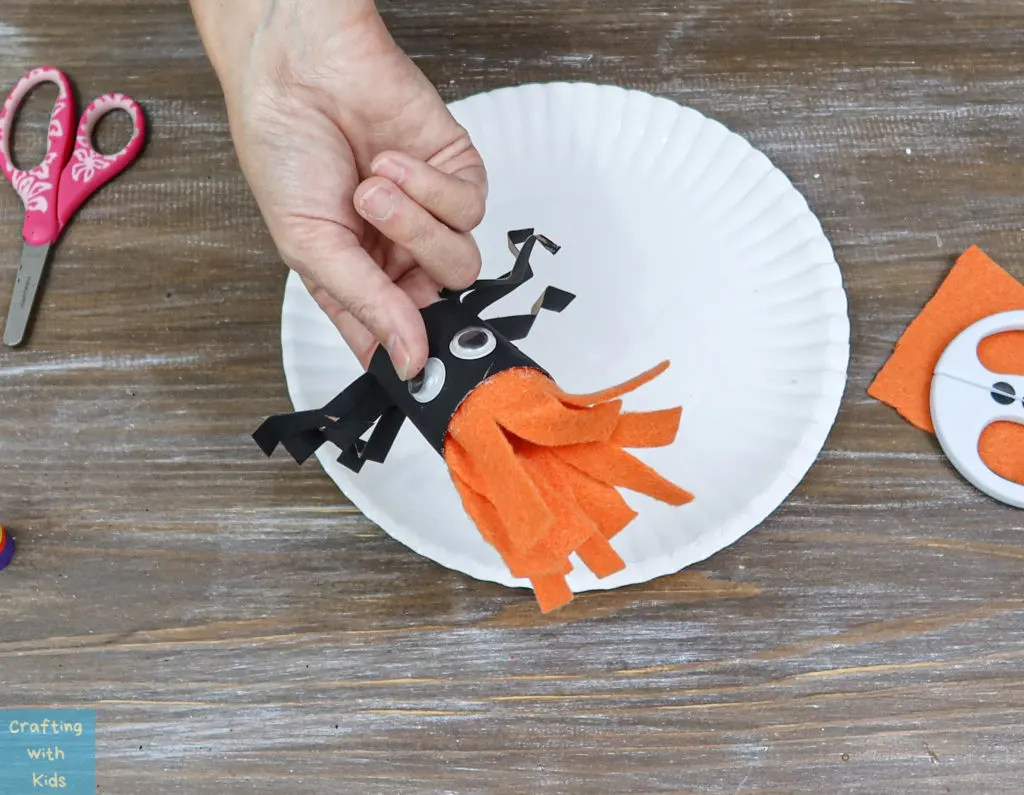 Make sure it fits snug inside the toilet paper tube.
There you have it folks!
Make sure to check out our other spider crafts with loads of inspiration from other bloggers too.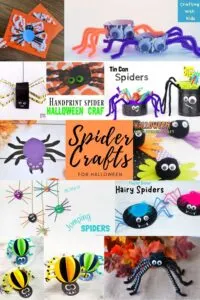 Toilet paper tube spiders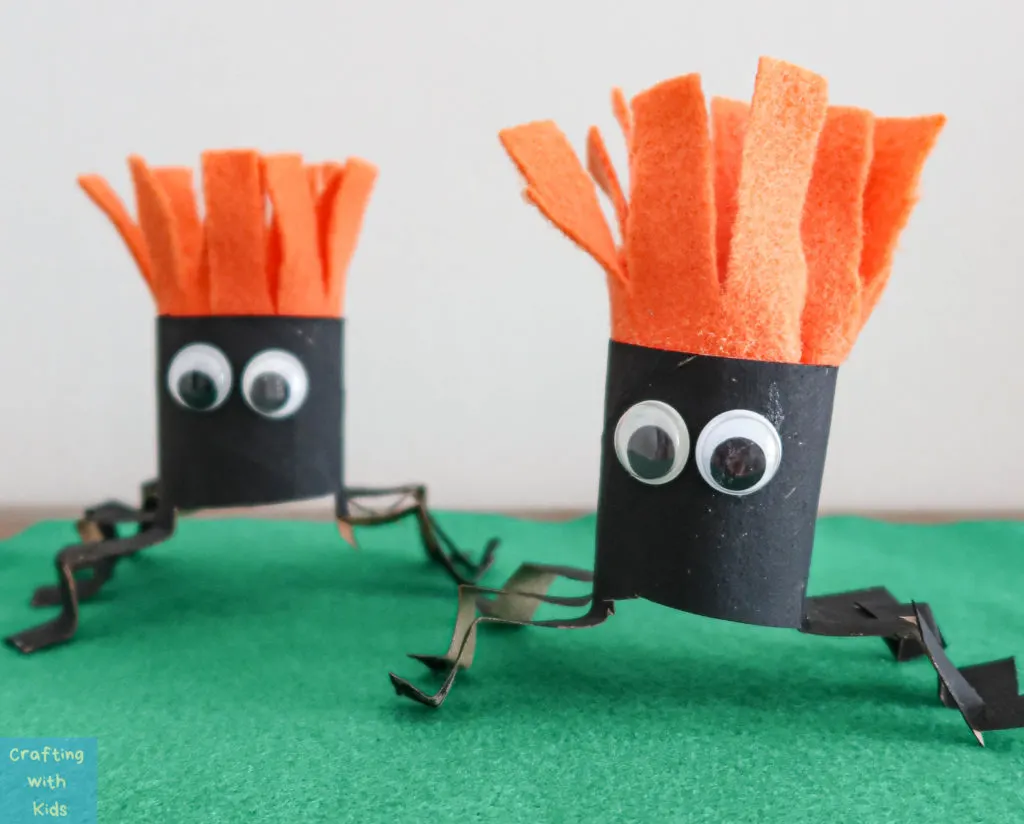 Don't they look cute displayed against a green piece of felt?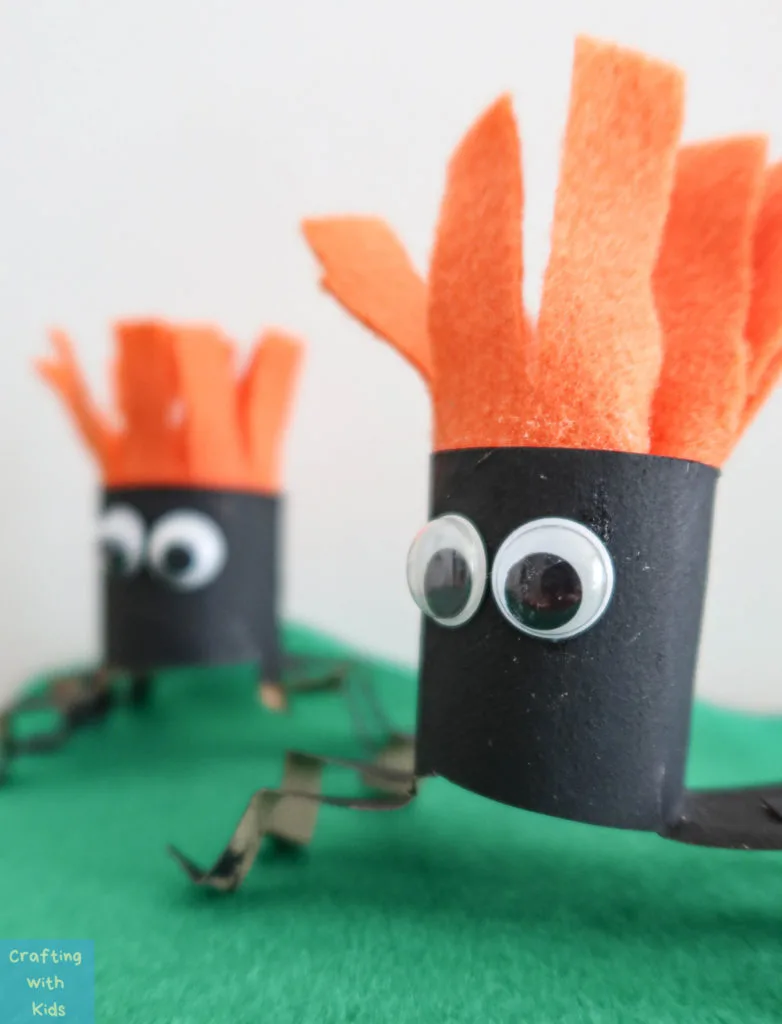 Aren't they cute? Wouldn't they look good displayed on a table for Halloween decoration?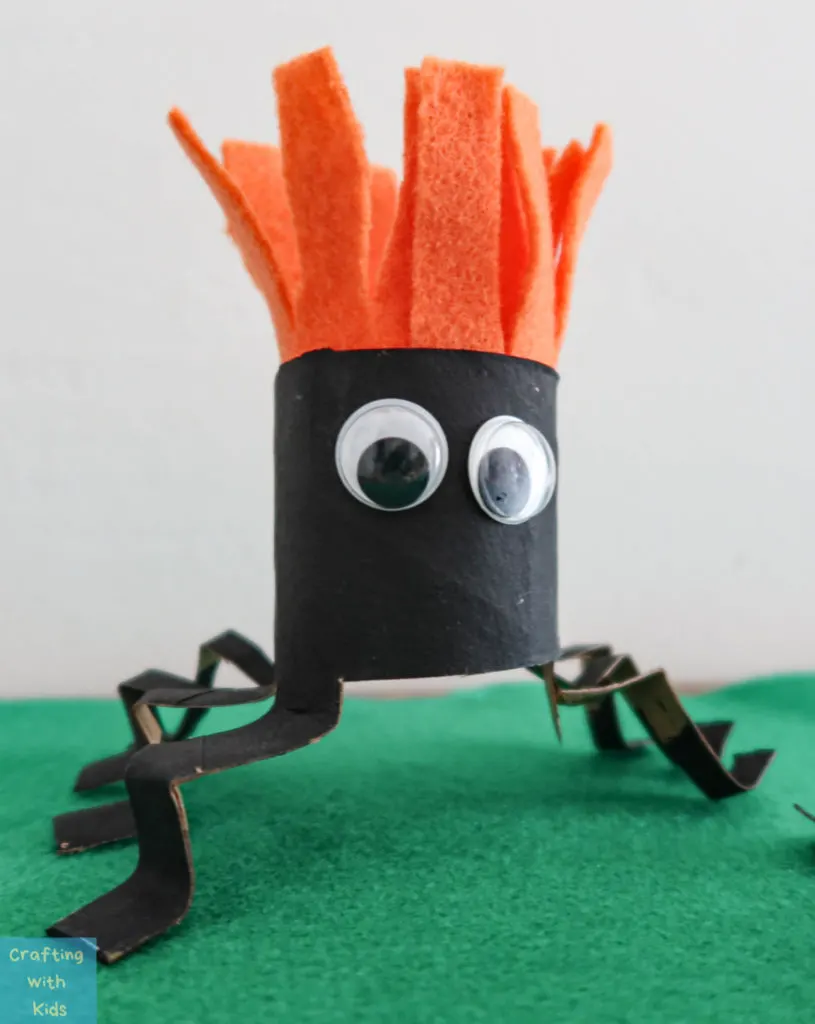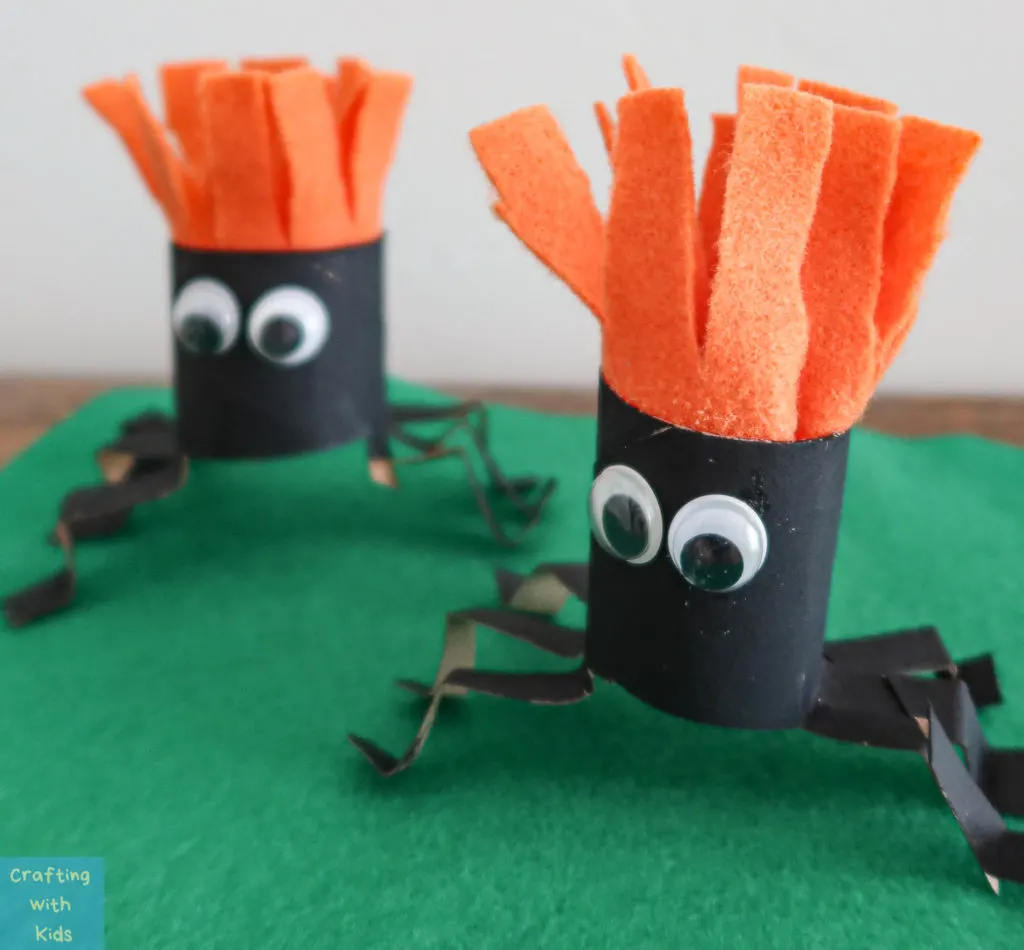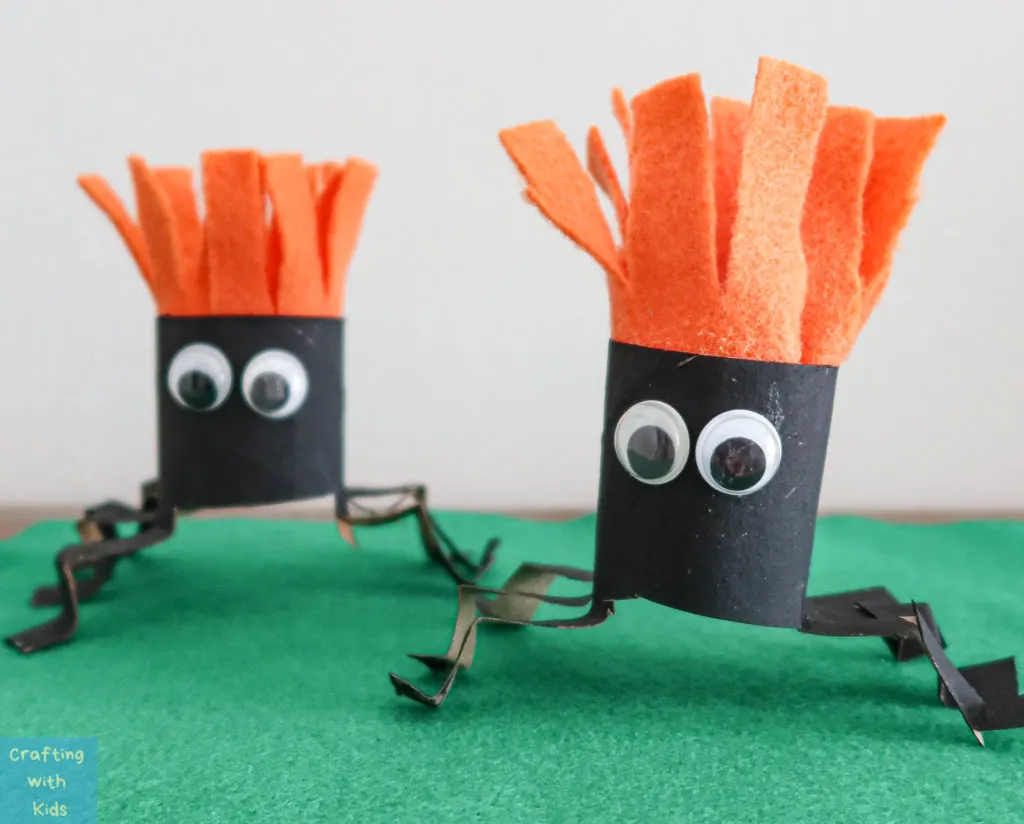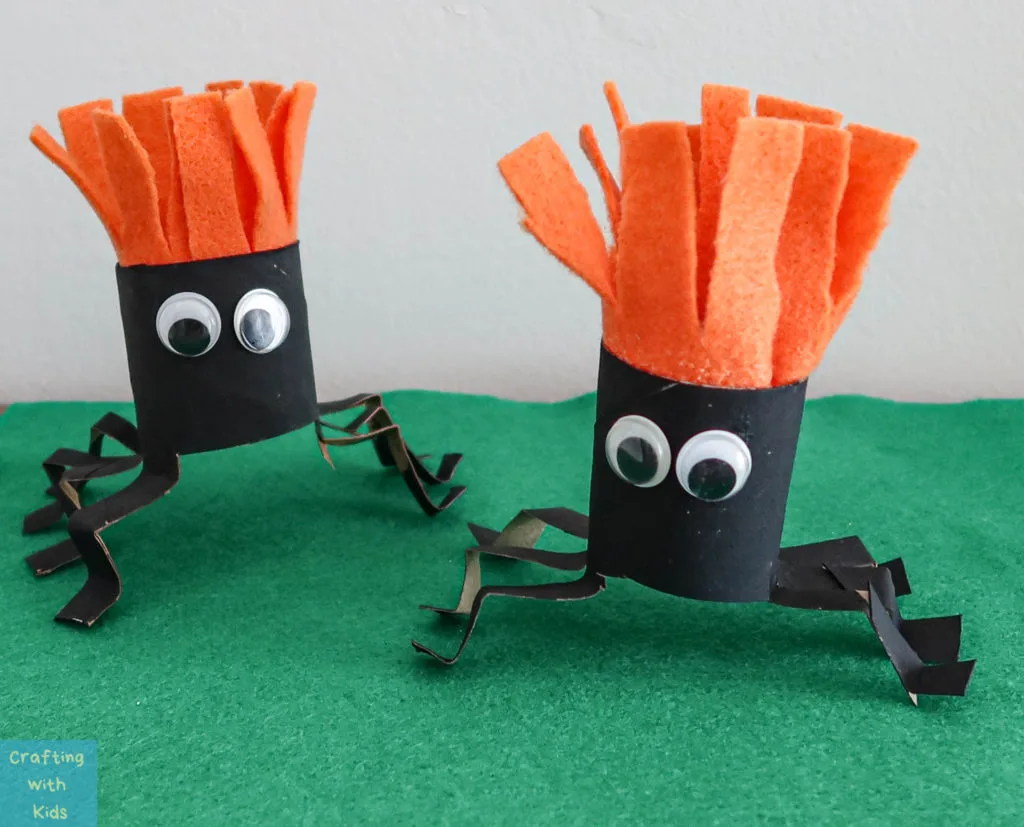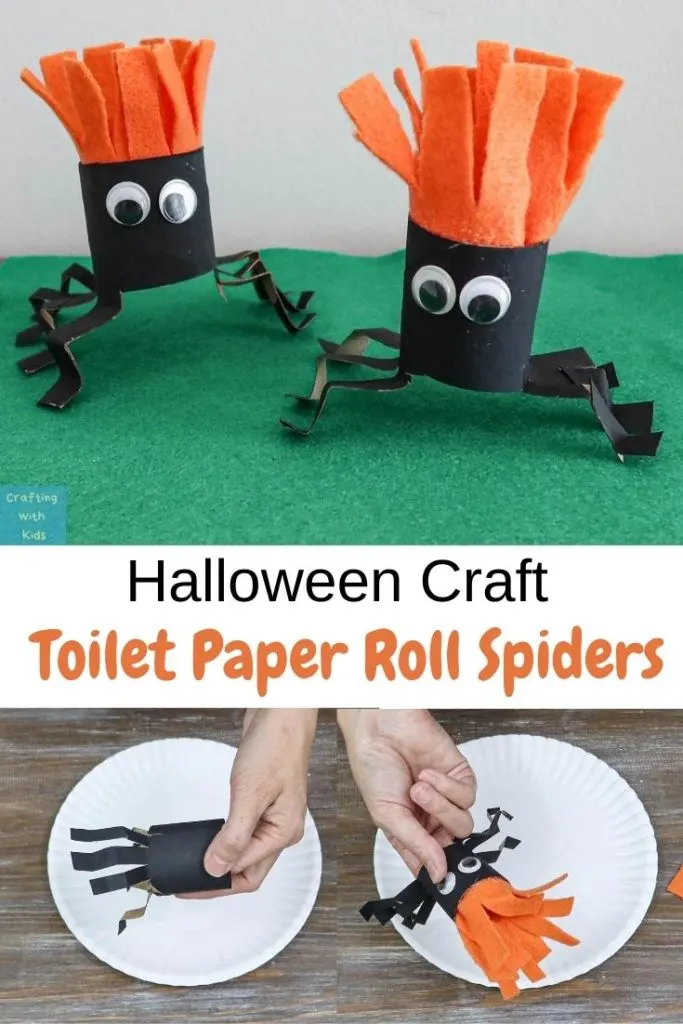 If you want a full video tutorial make sure to watch my YouTube video below.
Thanks for stopping by and happy crafting!