Kids will love to learn how to make a fun popsicle stick pumpkin for a fun fall kid craft.
What screams fall better than pumpkin crafts? If you are looking to incorporate a bit of fall vibes into your kids' crafts, making popsicle stick pumpkins is a great option. As a matter of fact, we've been on a popsicle stick craft roll lately. Did you see our popsicle stick scarecrows or popsicle stick candy corn posts? After you read this post make sure to check those out. For this popsicle stick craft we're making pumpkins! Let us show you how.
What you will need:
Disclosure; this post contains affiliate links. As an Amazon Associate I earn from qualifying purchases. This does not affect the price you pay. This disclosure statement refers to the rest of the Amazon links in this post. See more on my disclosure page.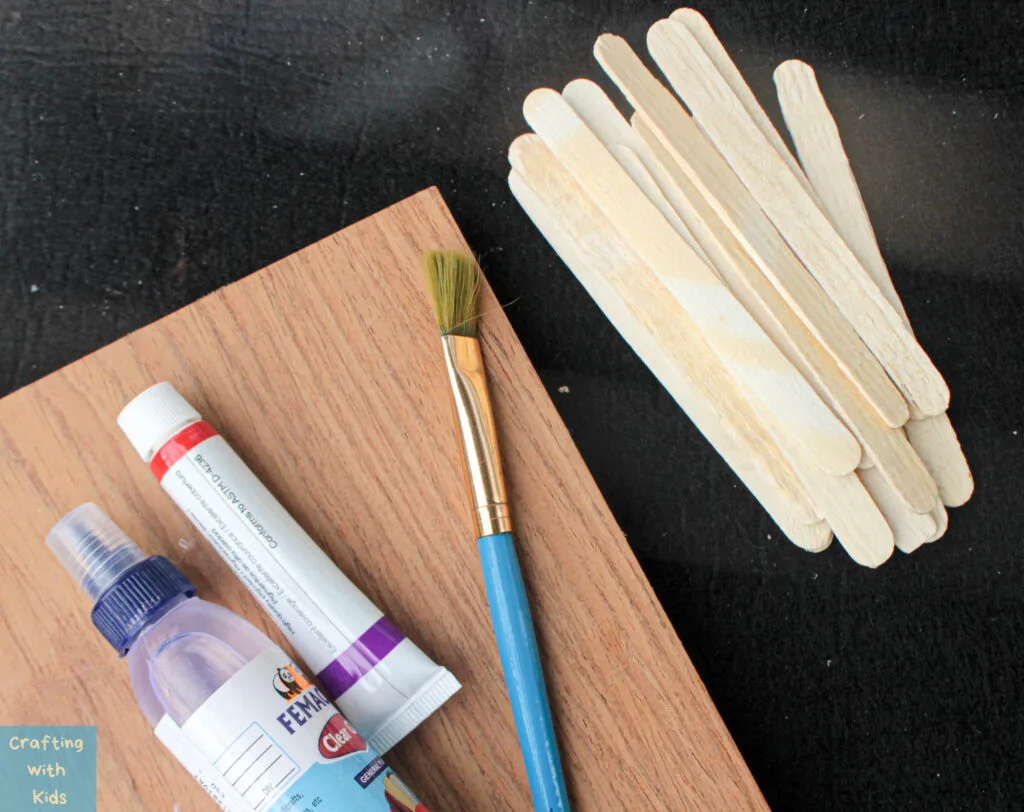 How to make a popsicle stick pumpkin
Step 1:
Arrange a few of the popsicle sticks side by side to form a rectangular shape. Once you are happy with the size, move some of the sticks up and down to create irregular edges on both the top and bottom.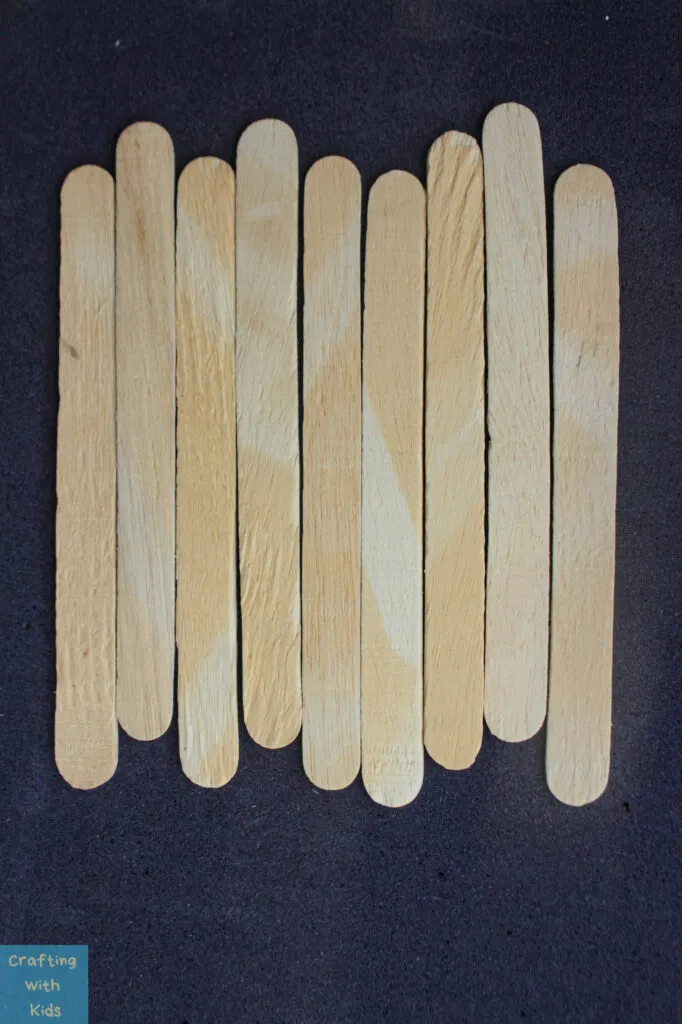 You could also choose to create a roundish shape by using popsicle sticks of different sizes and by placing the smaller sticks towards both the ends.
Step 2:
When you are happy with the shape created, color the sticks orange using the paint or marker and set them aside to dry.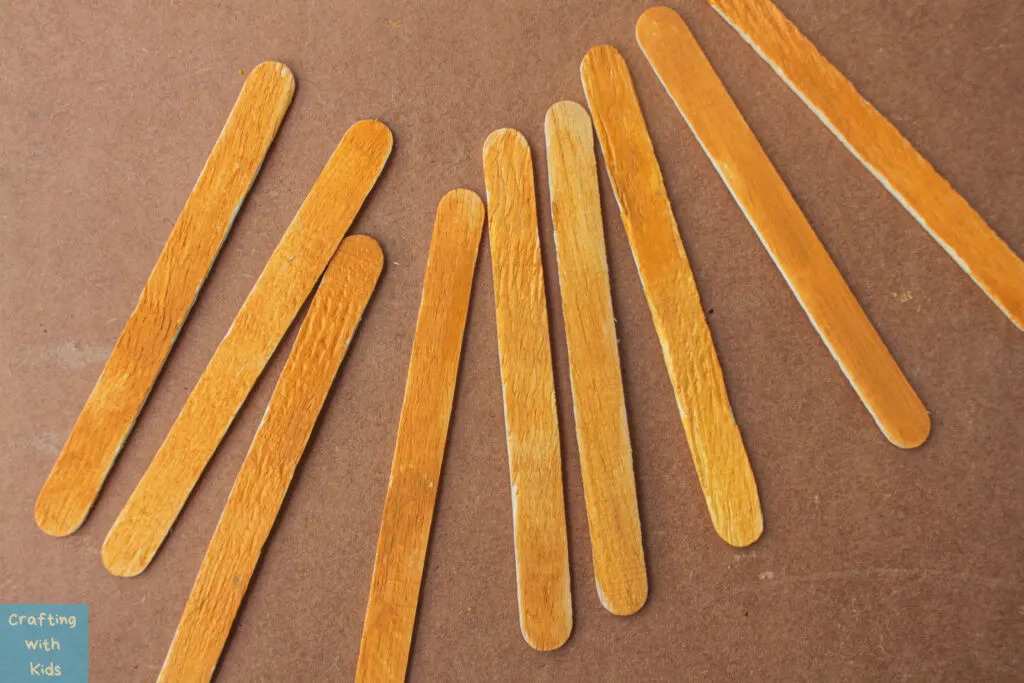 Step 3:
Once the paint has dried, glue the popsicle sticks in place as arranged in step 1. Feel free to use whatever glue you or the kids are comfortable with using.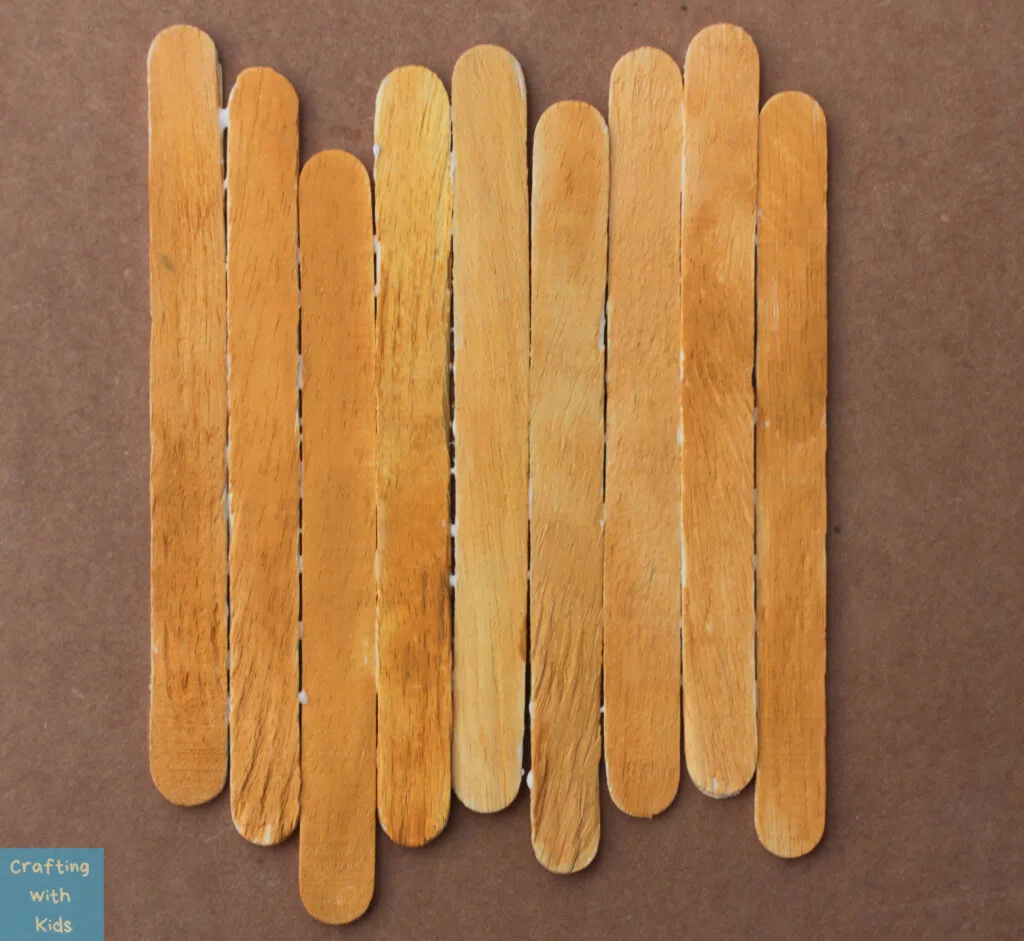 Step 4:
Using the green paper, cut out a semicircular shape as shown below, making sure that the longer portion is larger than the width of the popsicle stick block.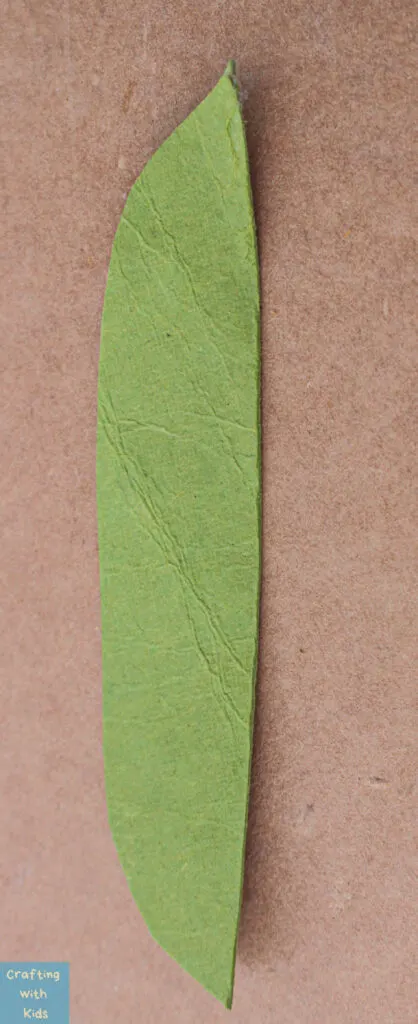 Step 5:
Glue this piece of paper to the back of the sticks. It is totally fine if some of the sticks go beyond the width of the paper.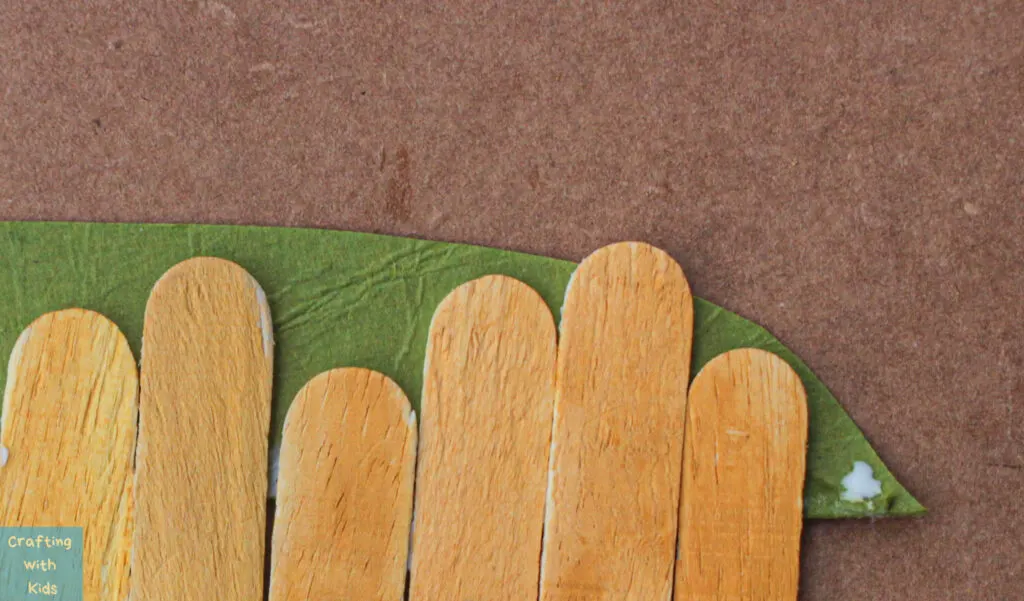 Step 6:
Cut out a thin strip of the green paper and wrap it around a marker. Hold it in place for a few second and remove it to reveal the curled shape. This will be the 'stem' of the pumpkin.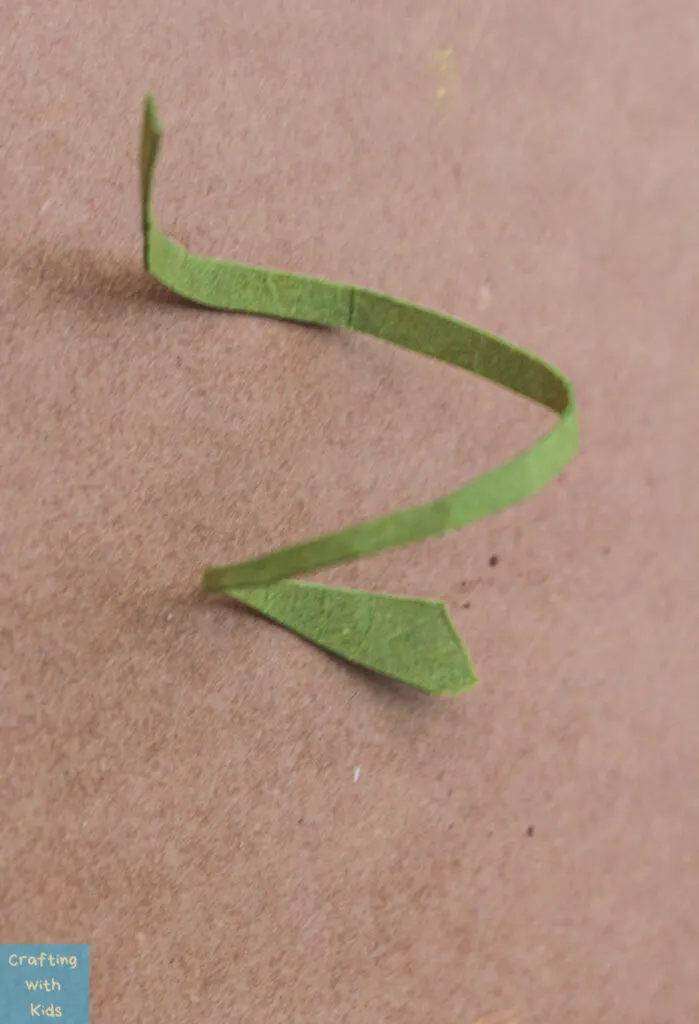 Step 7:
Glue this stem above the green semicircular shape.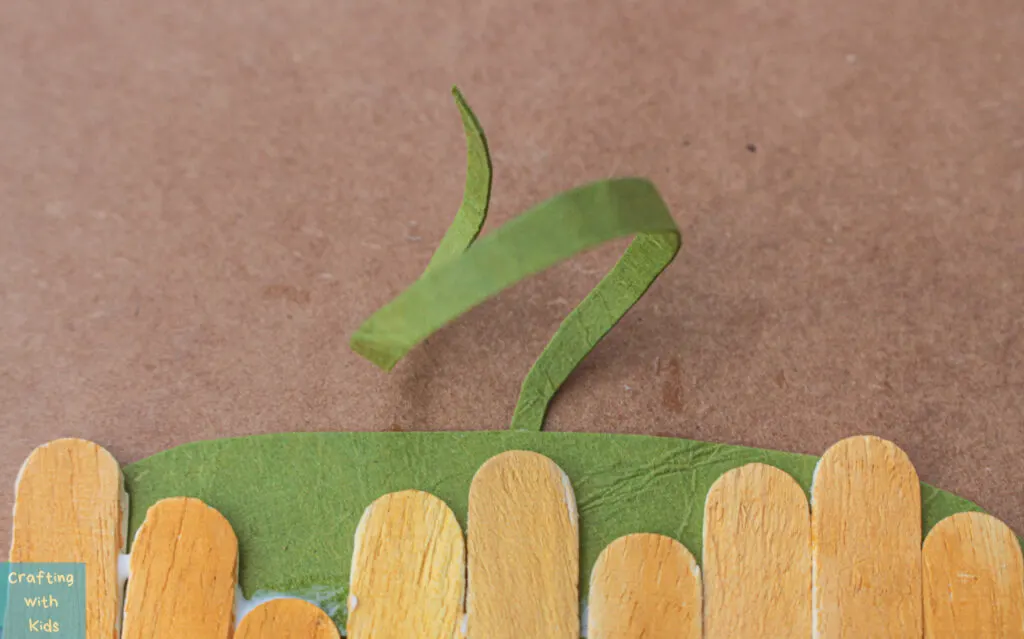 Step 8:
Take the black paper and cut out two triangular eye shapes for the pumpkin.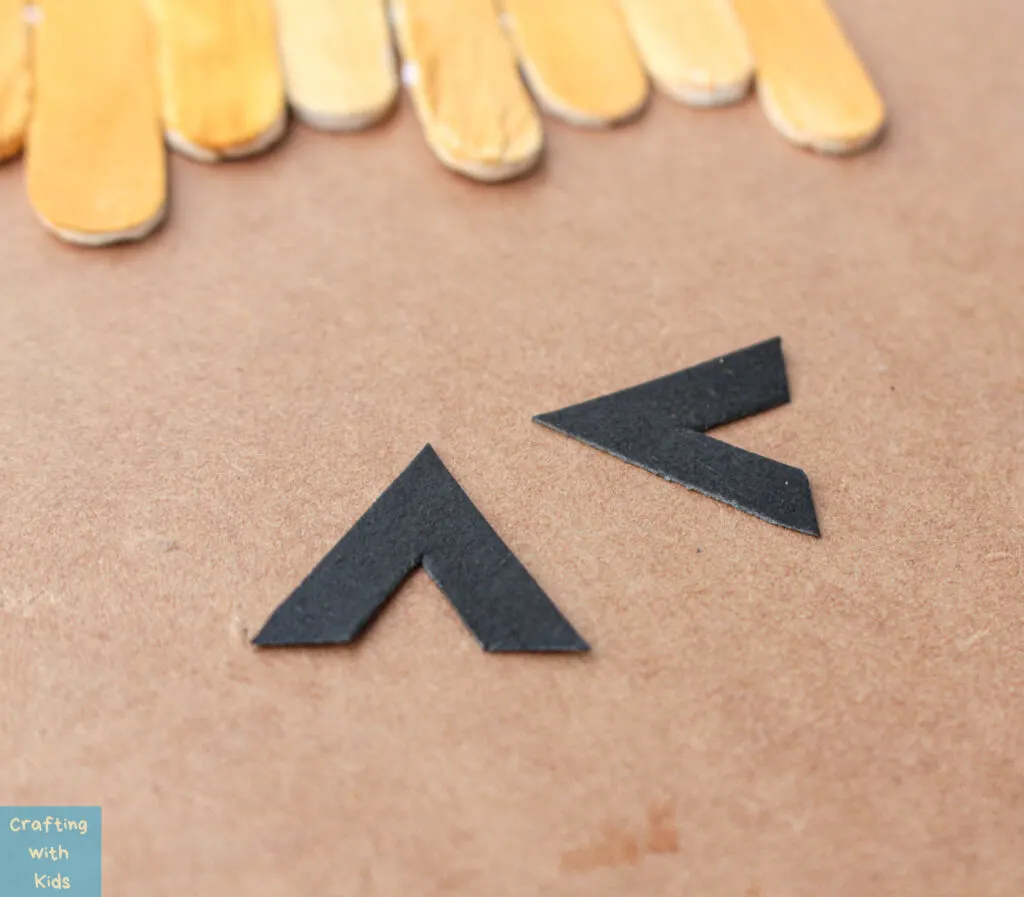 Step 9:
Using the same paper, cut out a curved shape for the mouth.
The shapes obviously ultimately depend on what you want, but here we tried to make them look similar to carved out pumpkins.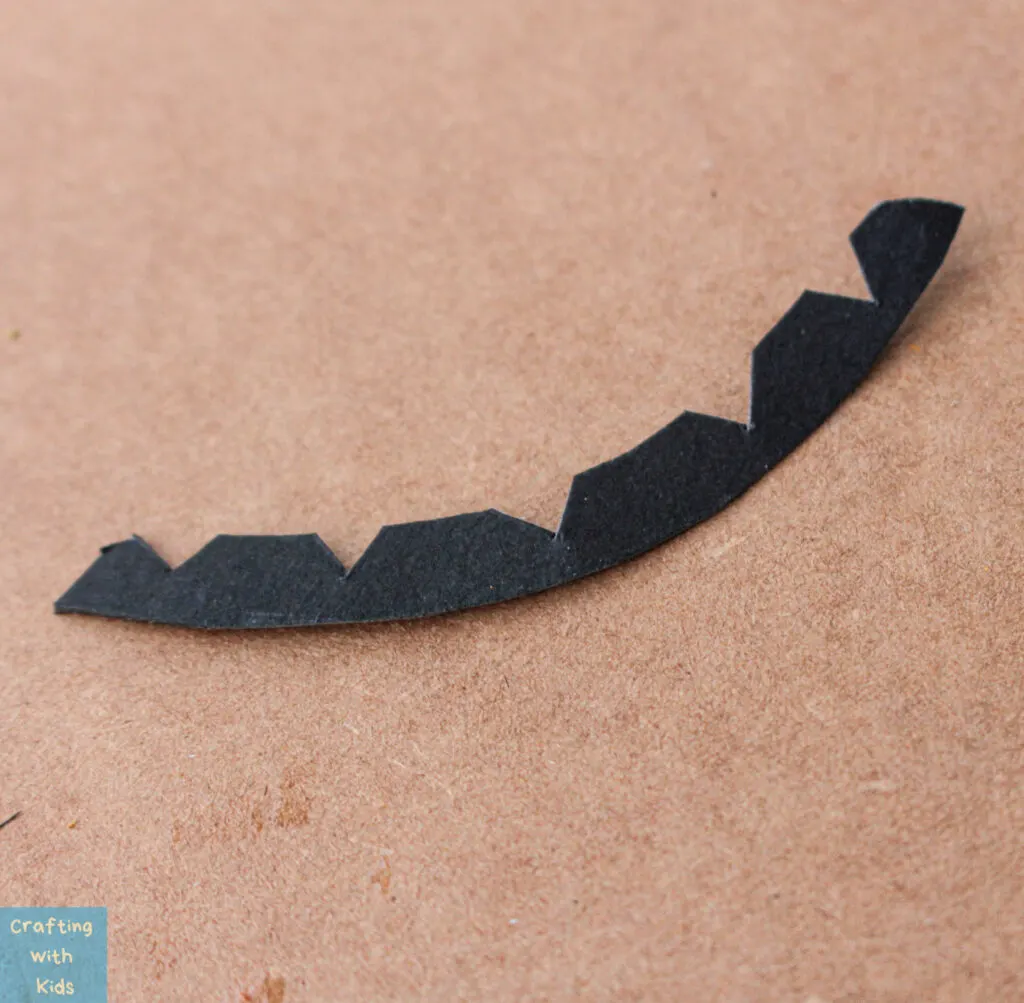 Step 10:
Glue the eyes and mouth onto the center of the popsicle sticks. You could also skip step 8 and step 9 and use a black marker to draw these directly onto the popsicle sticks instead.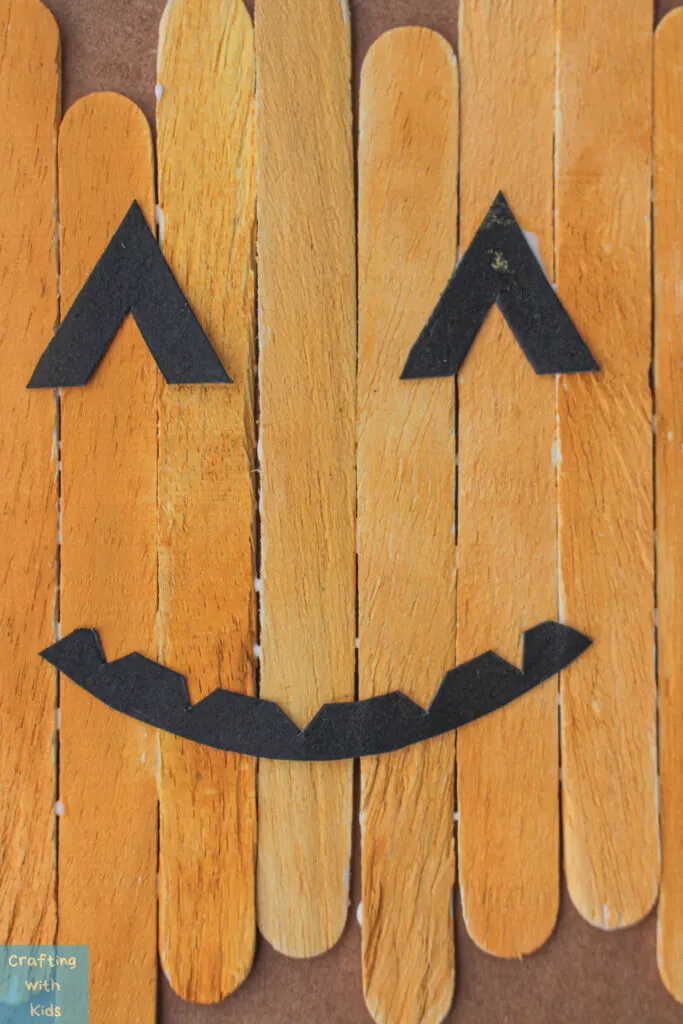 There you have it- a popsicle stick pumpkin that is incredibly easy to make.
Since this is also very customizable, kids are sure to have fun with creating the different parts like the eyes, mouths, and stems. That also makes this fall craft for kids a great alternative if they do not have access to or are not able to do pumpkin carving this season. Hang these from the windows or just let them play with these however they want!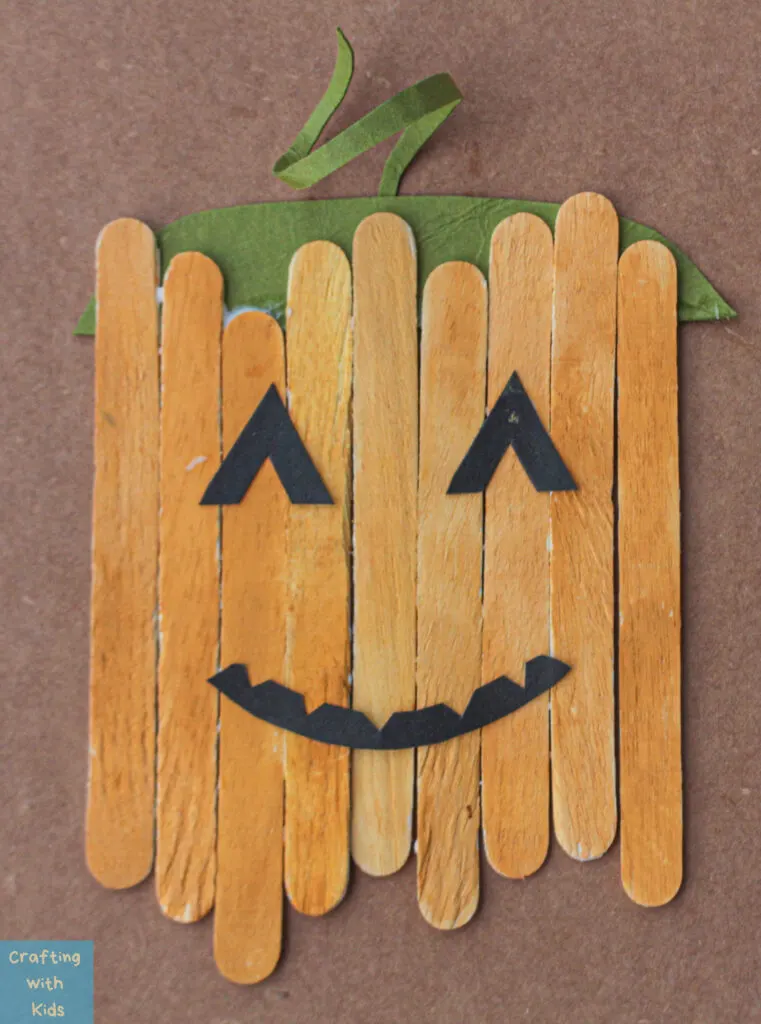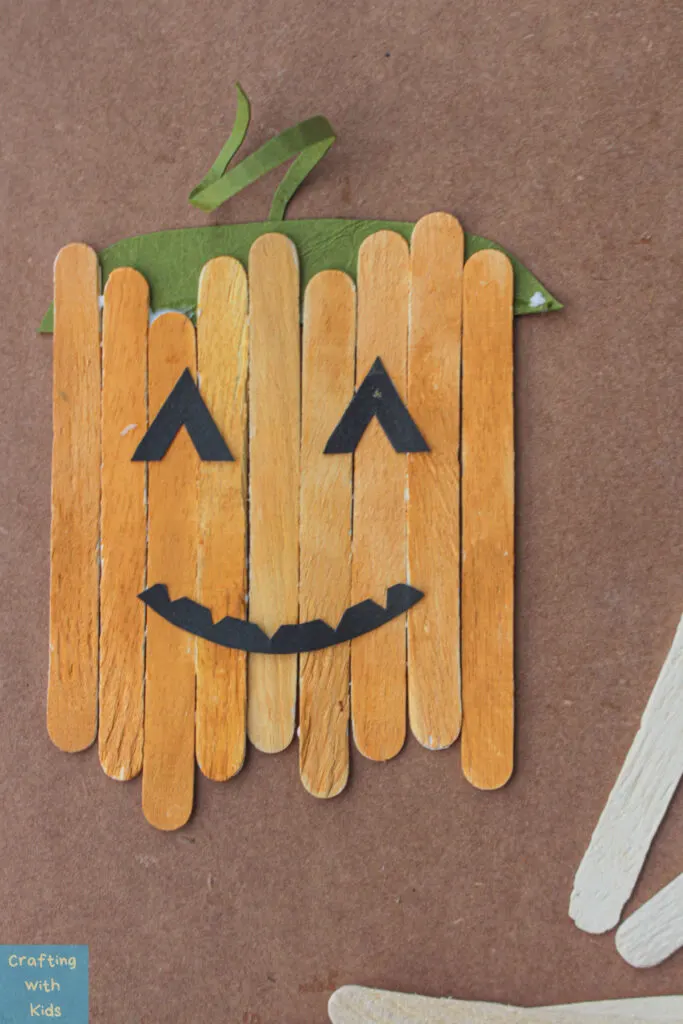 Did you see our other popsicle stick crafts?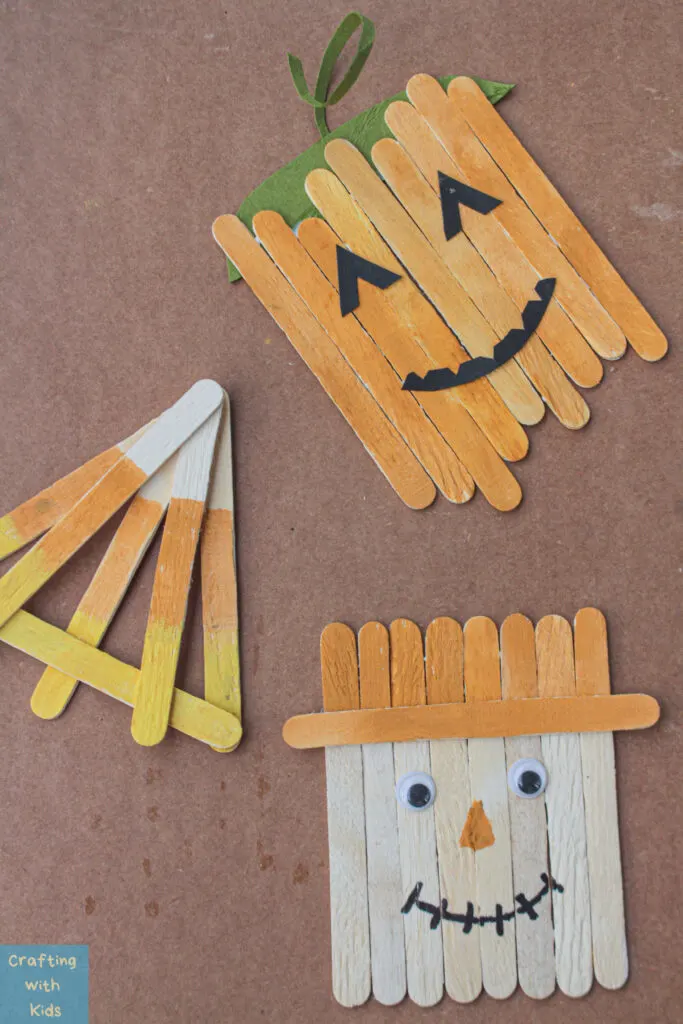 Pin it for later!