This post shares a handful of different DIY advent calendar ideas that are perfect to create with your kids this Christmas season.
I remember the joy as a child of waking up every morning to open the advent calendar and see a new Christmas goody. Whether it was filled with candy or a small toy, I think the most exciting part about the advent calendar was the element of surprise.
What is Advent?
The word Advent in Latin means "coming." Advent is a season of waiting in anticipation of the arrival of Jesus' birth. This is why we create "advent calendars" to countdown the days until Jesus' birthday AKA Christmas day.
Come walk down memory lane as I share some of my favorite DIY advent calendar ideas for your countdown to Christmas.
DIY Advent Calendar Ideas For Kids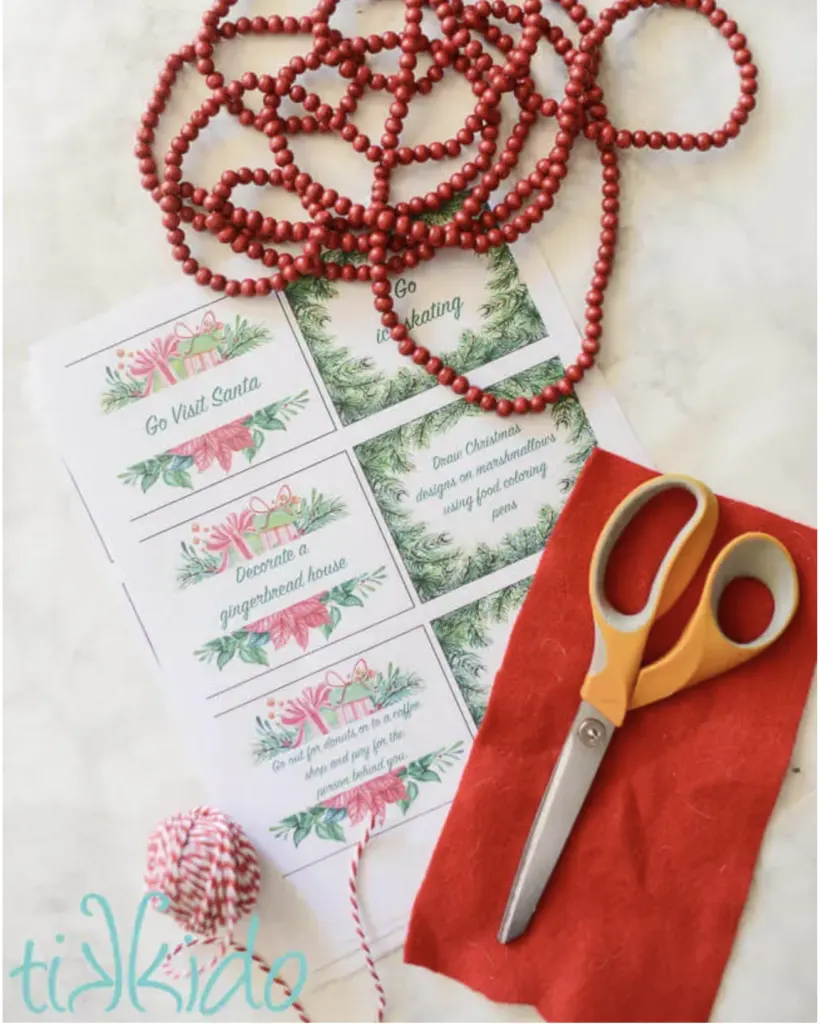 What is better than an advent surprise? How about an advent surprise activity? Honestly, the older I get the more I want to give memories to my kids rather than things! Can I get an amen? Side note; this post also has free downloadable printable activity cards. SCORE!
2). DIY Advent Calendar for your Little Artist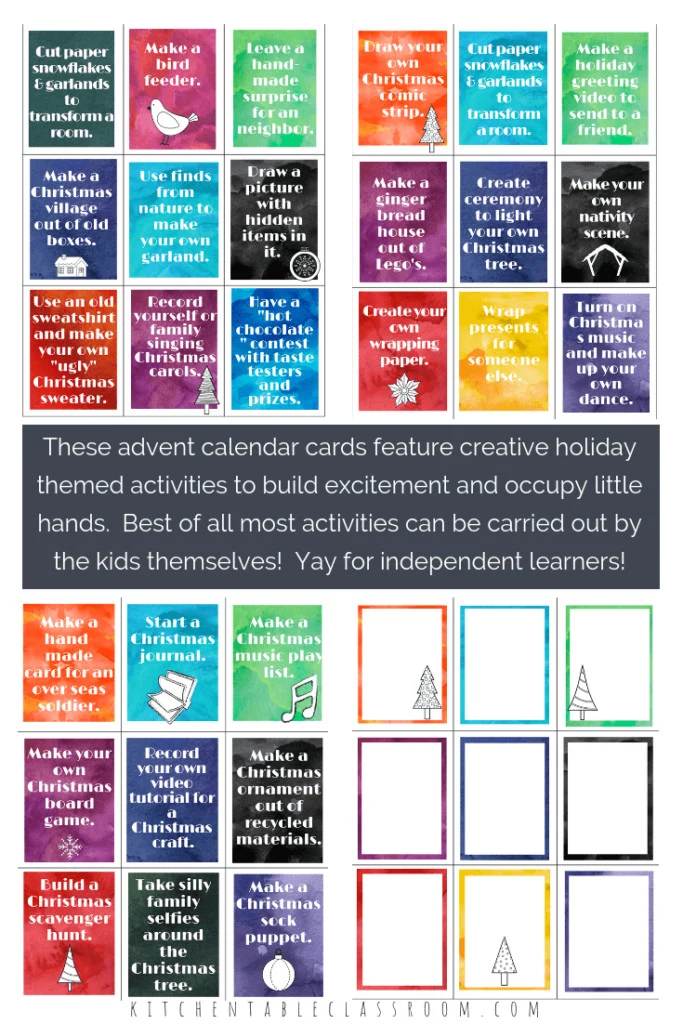 While we're on the subject of making memories rather than "things" for this holiday season, check out these cute craft activities for an advent calendar. Each day of this DIY advent calendar has a suggestion for your kiddo that provides a creative activity related to the holiday. They will build excitement, make memories, have fun, and maybe even learn something while they're at it!
3). DIY 12 Days of Christmas Countdown Calendar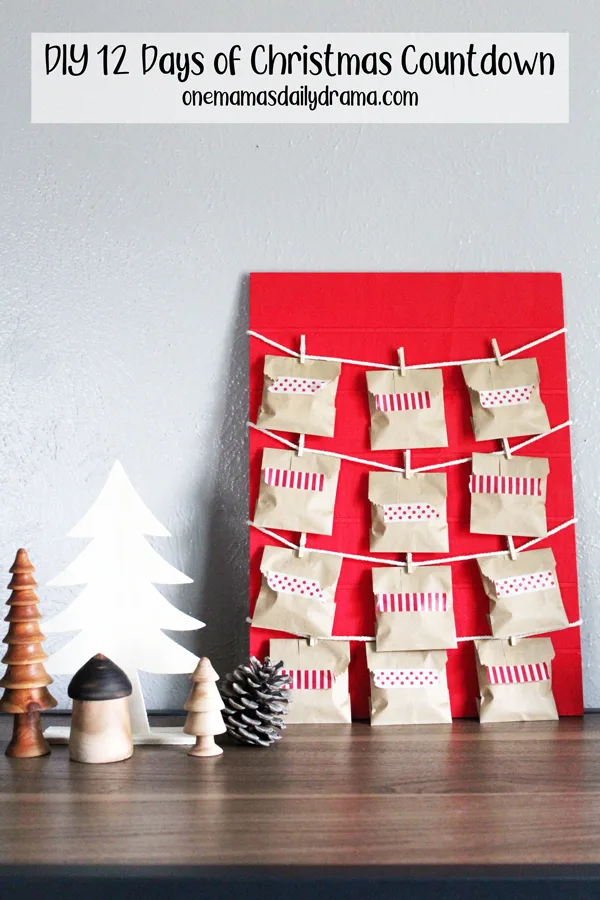 For those of you who prefer to keep it simple and instead of a 24-day countdown or a full 31 days of doing-all-the-things, this advent calendar celebrates the 12 Days of Christmas. This Christmas countdown calendar is inspired by Scandinavian Yule calendars. Each envelope has a simple card inside with a conversation starter or a simple activity that requires no prep. Such a great and simple idea!
4). How to make an Inexpensive Reusable Advent Calendar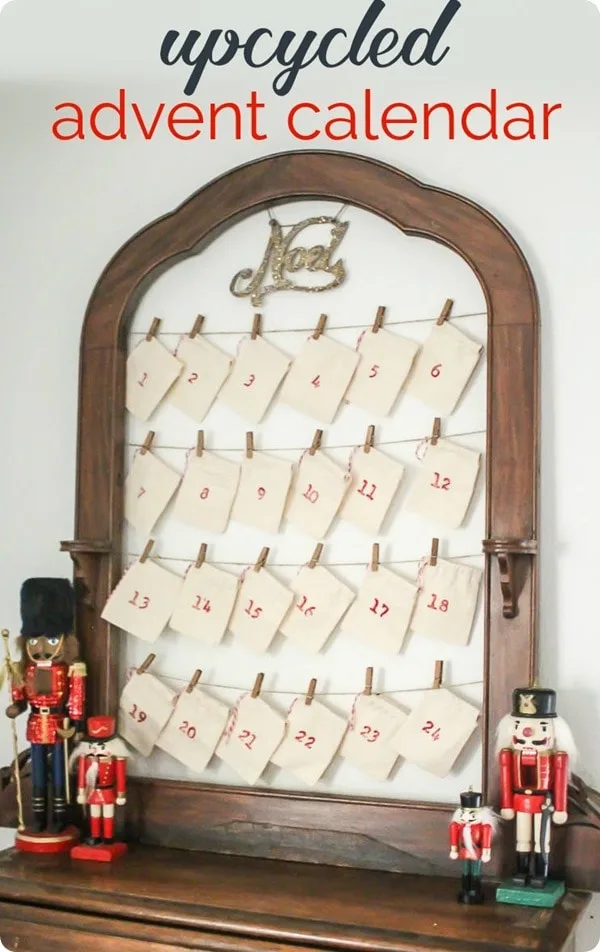 I love this reusable advent calendar made from an existing frame. This is a great budget friendly advent calendar idea that you can pull out every year!
5). DIY Reusable Advent Calendar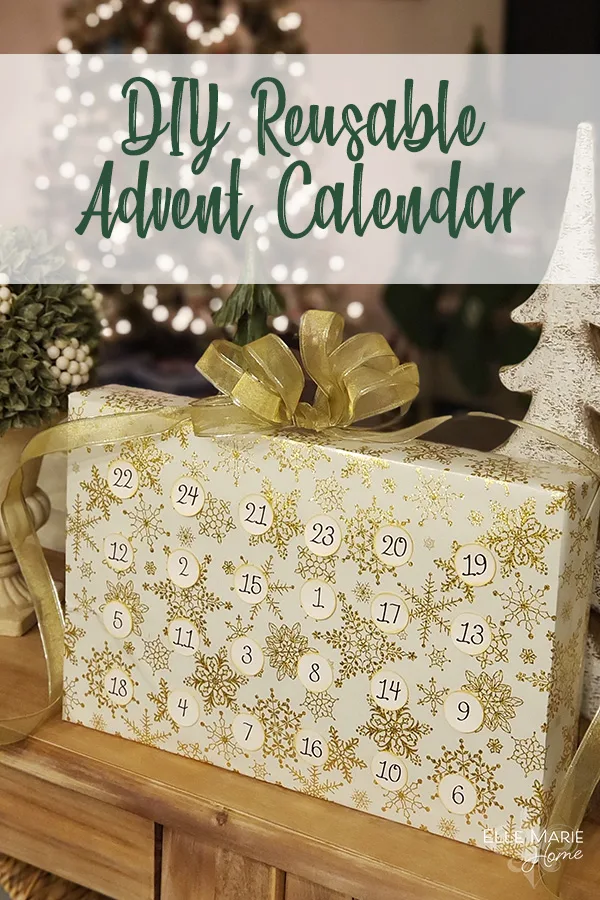 On the subject of reusable advent calendars, check out this one! I love how it looks like one solid present but still has 24 individual gifts inside. You simply poke a number and then peel back the number and paper just a bit to reveal the gift each day.
6). Easy DIY Christmas Countdown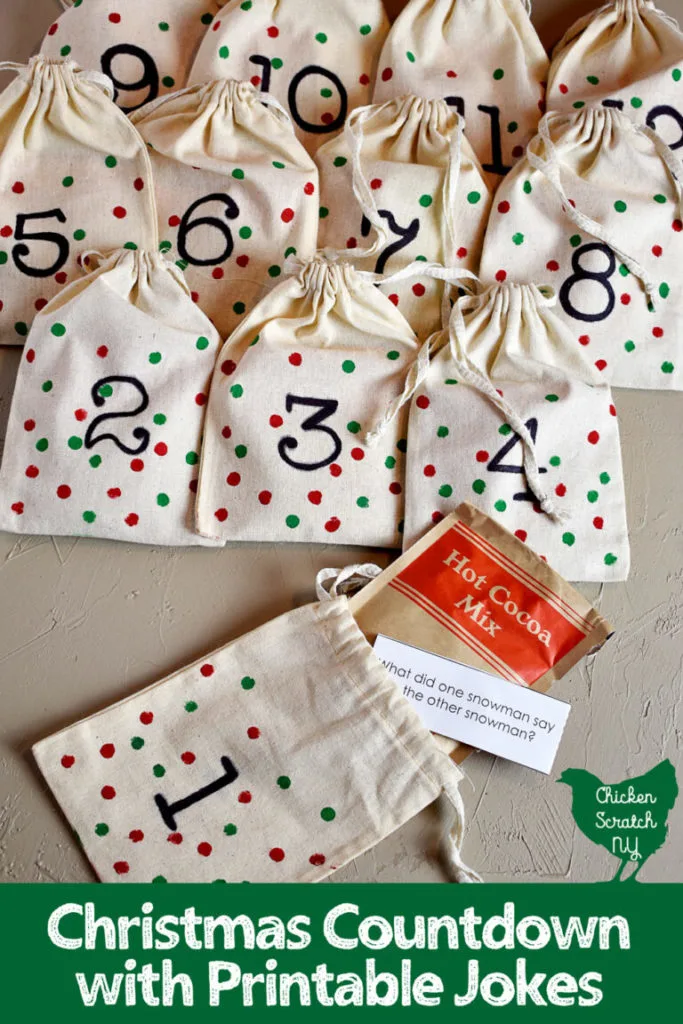 The element of surprise is always a kids favorite but what about a surprise with a joke! What a great idea! I love how this post not only shares how to create your own DIY advent calendar but it also shares a handful of printable jokes to stuff inside!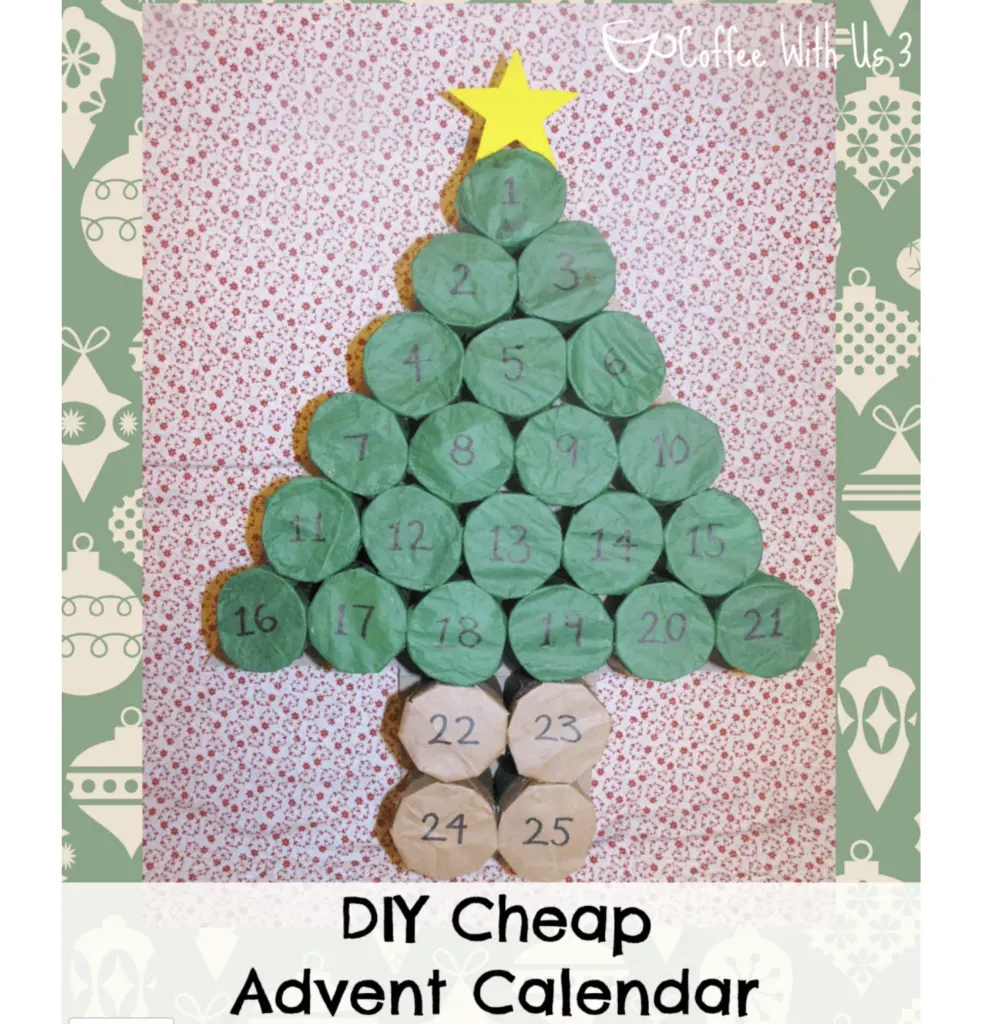 I love this idea! Not only can kids enjoy this DIY advent calendar from paper towel or toilet paper rolls, but they can create it too!
8) Advent Calendar Christmas Tree from a Toilet Paper Roll or Paper Towel Roll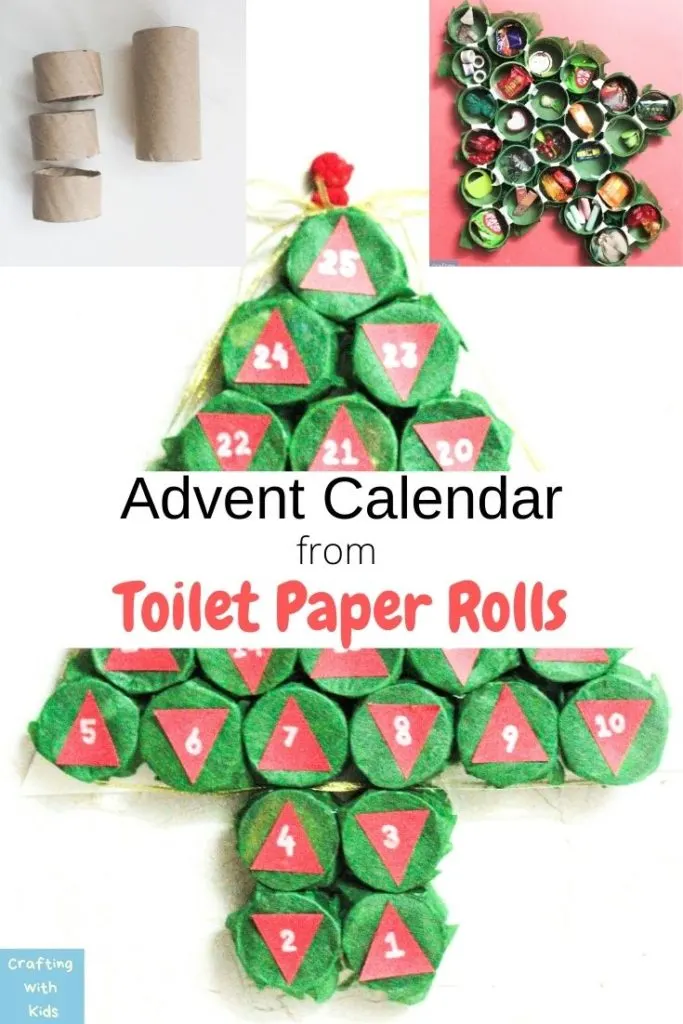 While we are on the subject of toilet paper roll advent calendars, I figured I would share mine! This was so easy to make and virtually free! This also makes for a great Christmas craft that you can do WITH your kids.
9). DIY Nativity Advent Countdown Calendar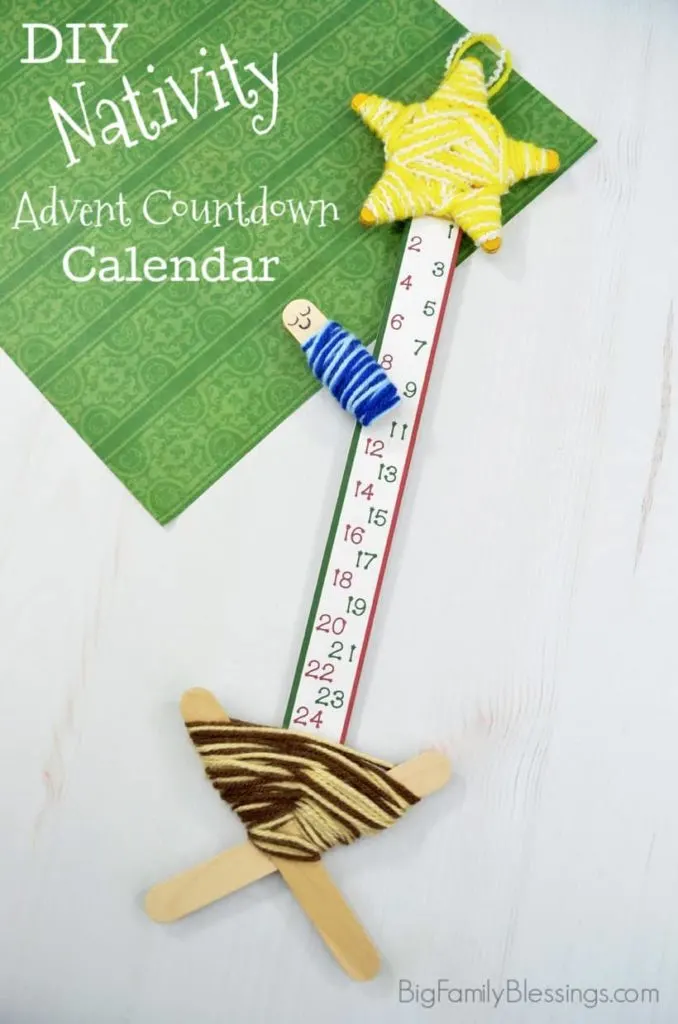 This is one of the most unique Christmas advent calendar ideas I've seen! This DIY Nativity Advent Countdown Calendar with its yarn wrapped baby Jesus, moving slowly down, day by day, from the star to the manger is such a cute way to let young children count down to Christmas. What a great way to keep the focus on the real reason for the season!
10). 24 Christmas Kindness Activities to Raise Kinder Kids this December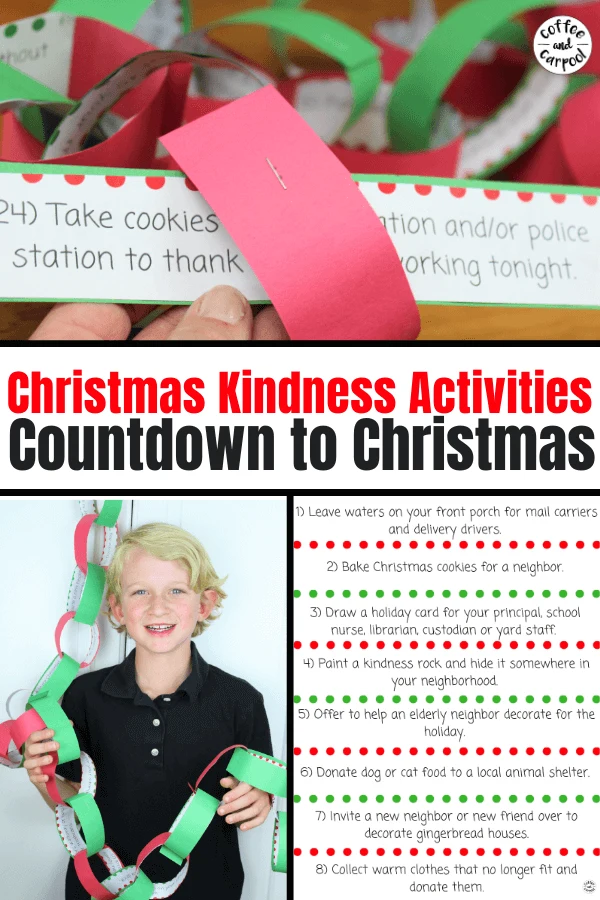 This is also one of the best DIY advent calendars I've seen. Not only does it inspire Christmas activities, but it inspires kids to create kindness. We all need a little more of a servant heart!
11). How to Make an Advent Calendar Surprise Punch Box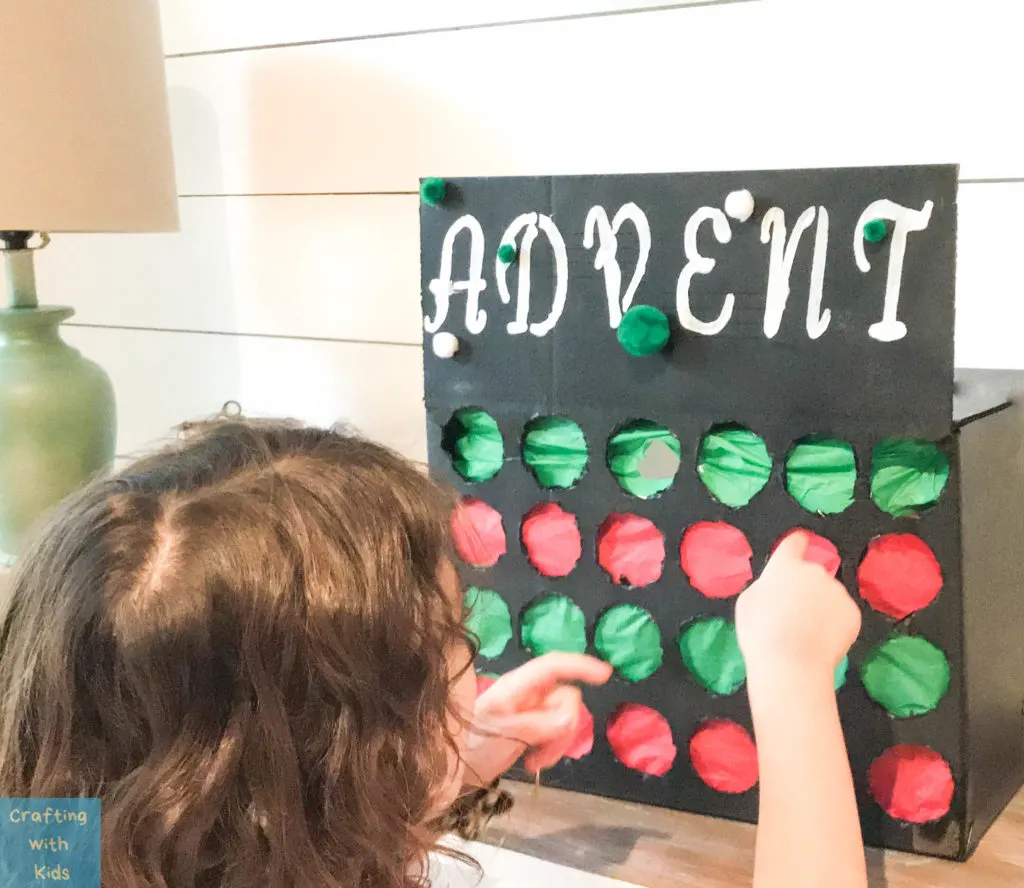 This was such a fun Christmas craft to create! This advent calendar involves a little more "precision" to create but my kids found so much joy in poking through the tissue paper to see what was on the other side.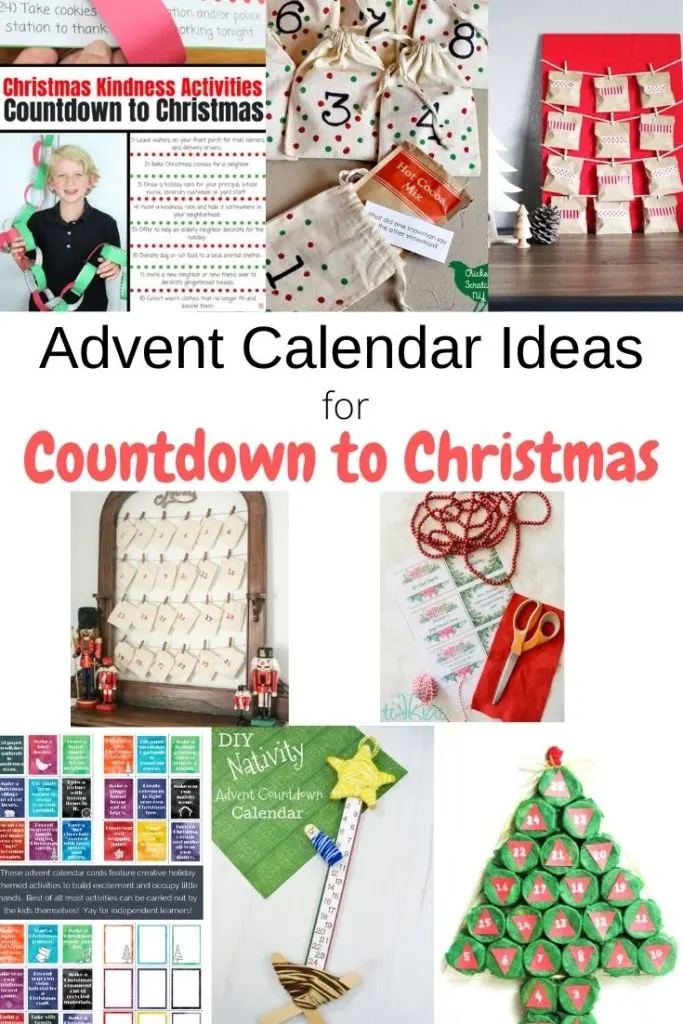 I hope this gives you a few Advent Calendar ideas that you can create with your kids this Christmas season!
Happy crafting!