What was your favorite Christmas memory as a child? One of my favorite memories was waking up every morning and opening the chocolate advent calendar. LOL. I don't know what was more exciting, getting chocolate first thing in the morning or the element of surprise that came with opening up something new. I decided that this year I would create my own Advent Calendar Punch box that will bring joy to my kids every morning.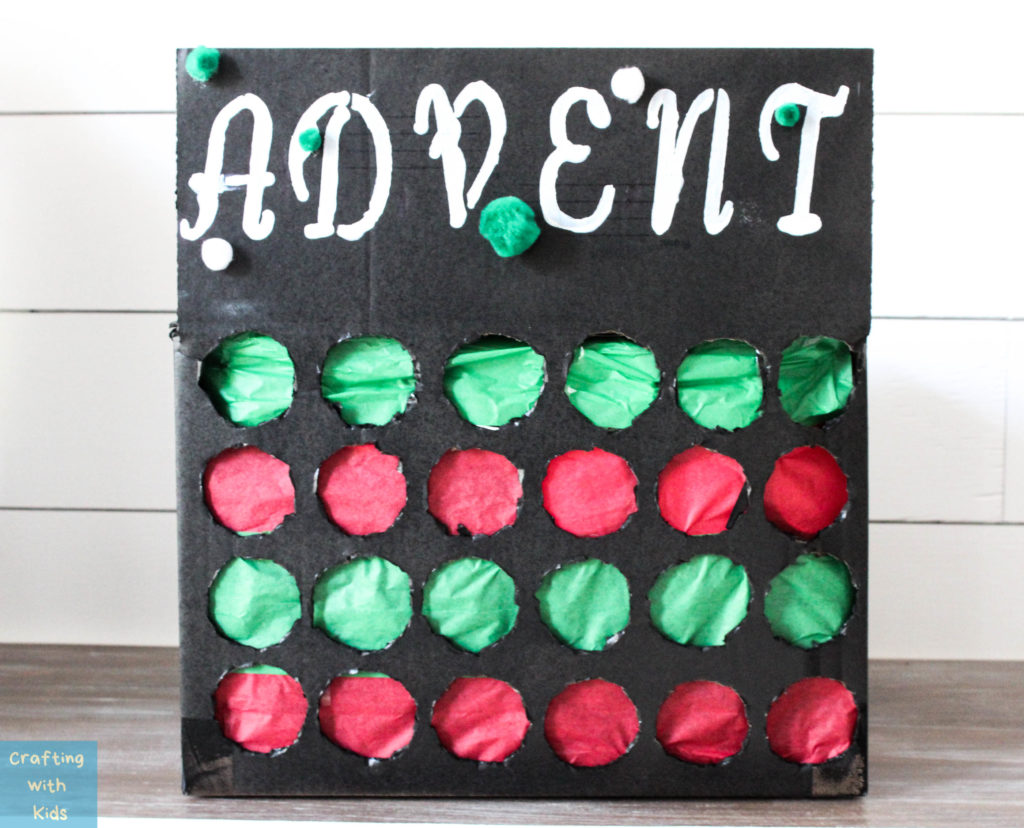 Stick around to the end of the post and see some more awesome DIY Advent Calendars.
The new craze in toys seems to be "surprise boxes and blind bags." It's more about the element of surprise than it is the actual toy itself.
If you're a parent I know you know what I mean.
I've even joked that they need to make a library of "blind bags and surprise boxes."
Honestly think about it; my kids don't want the toys, they just want the excitement of opening something and being surprised as to what it is.
That's when I got the idea of creating a surprise punch box with an advent calendar. This way I can teach the kids about the Christmas season WHILE they enjoy a surprise.
Disclosure; this post contains affiliate links. As an Amazon Associate I earn from qualifying purchases. This does not affect the price you pay. This disclosure statement refers to the rest of the Amazon links in this post.
Supplies for an Advent calendar punch box
Box (determine the size of the box by how big the cups are that you will use)
Surprise element (I used Christmas themed candy)
Scissors
How to create a surprise punch box Advent calendar
Lay your box flat and use the cups as stencils to draw lines on the front of the box
Use scissors or a circle cutter to cut the holes out
Cut out an extra flap for the top (see video for more details)
Spray paint or decorate the box however you want
Tape tissue paper over the holes
Add the surprise to the cups
Tape the cups over the holes
Tape the box closed and finish decorating!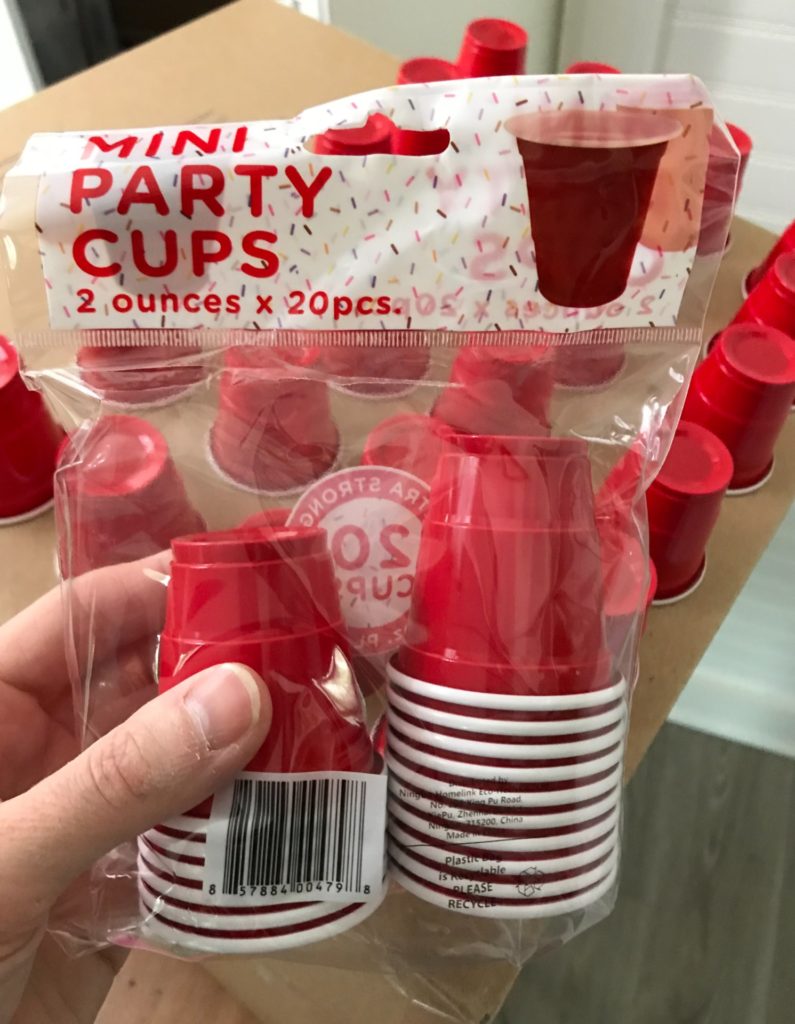 I found these little cups at Walmart, but use any cup that will fit your "surprise" item.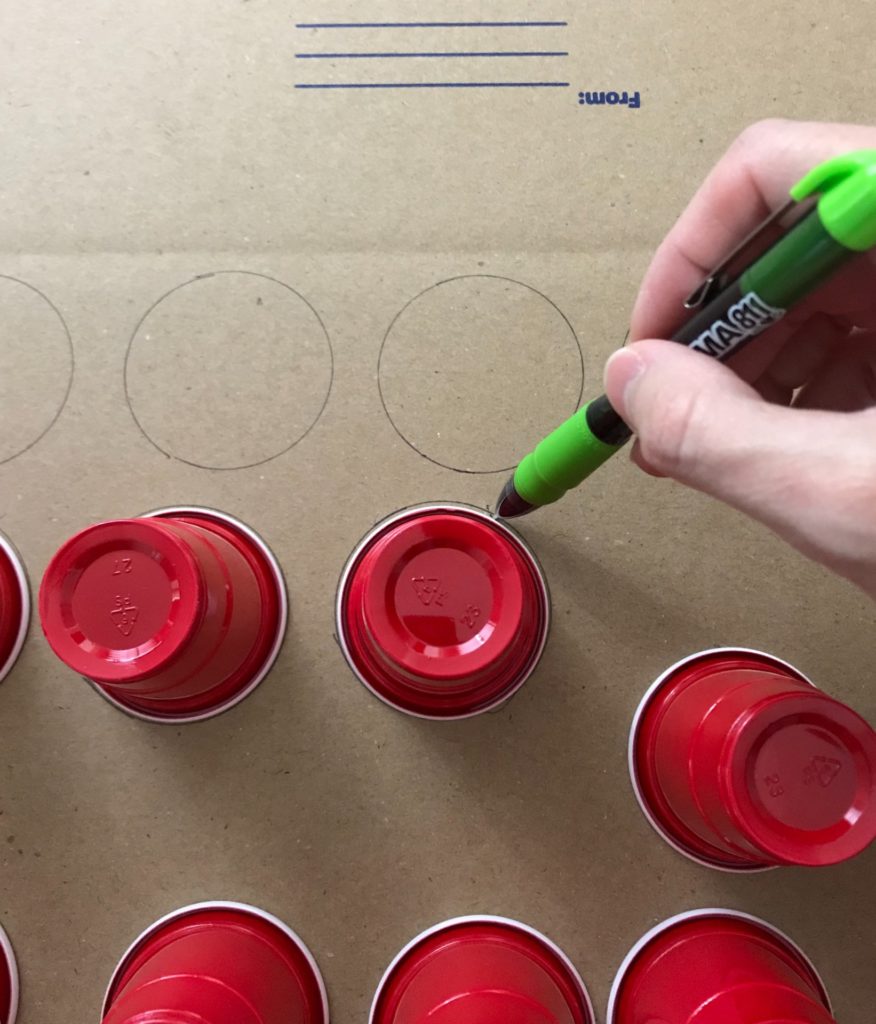 Make sure to use the cups to trace circles that you will cut out.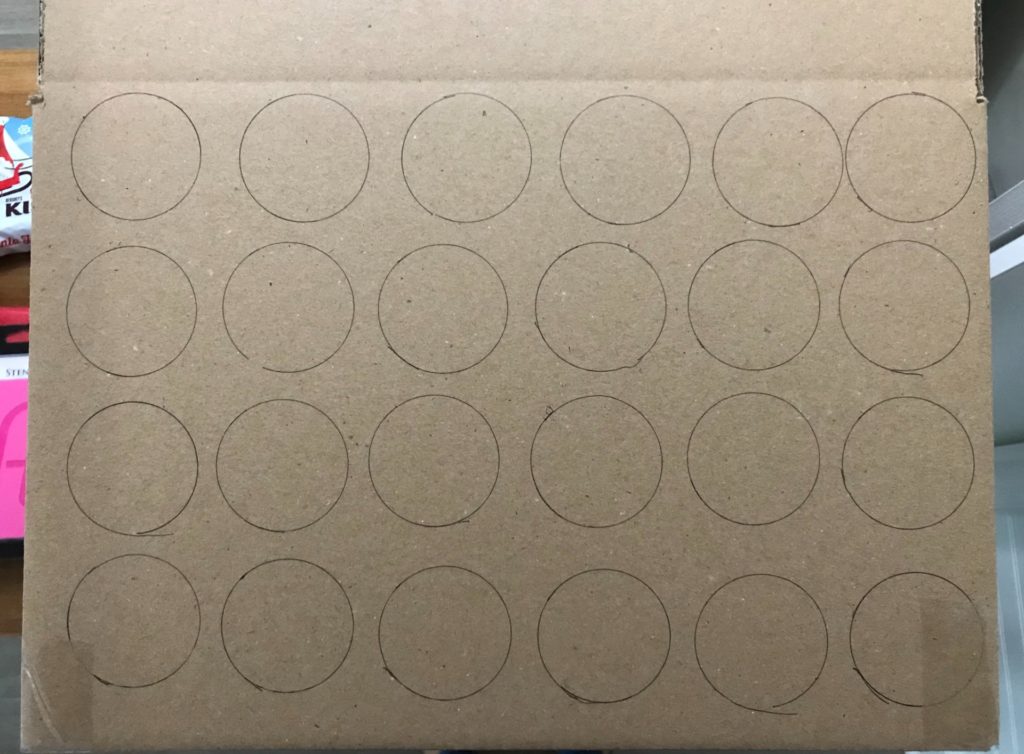 I decided to use a 24 day Advent calendar and not 25 because 24 circles fit better than 25. Also, let's be honest, the kids get enough "surprises" to open on Christmas day, so I knew they wouldn't be too interested in this old Advent box.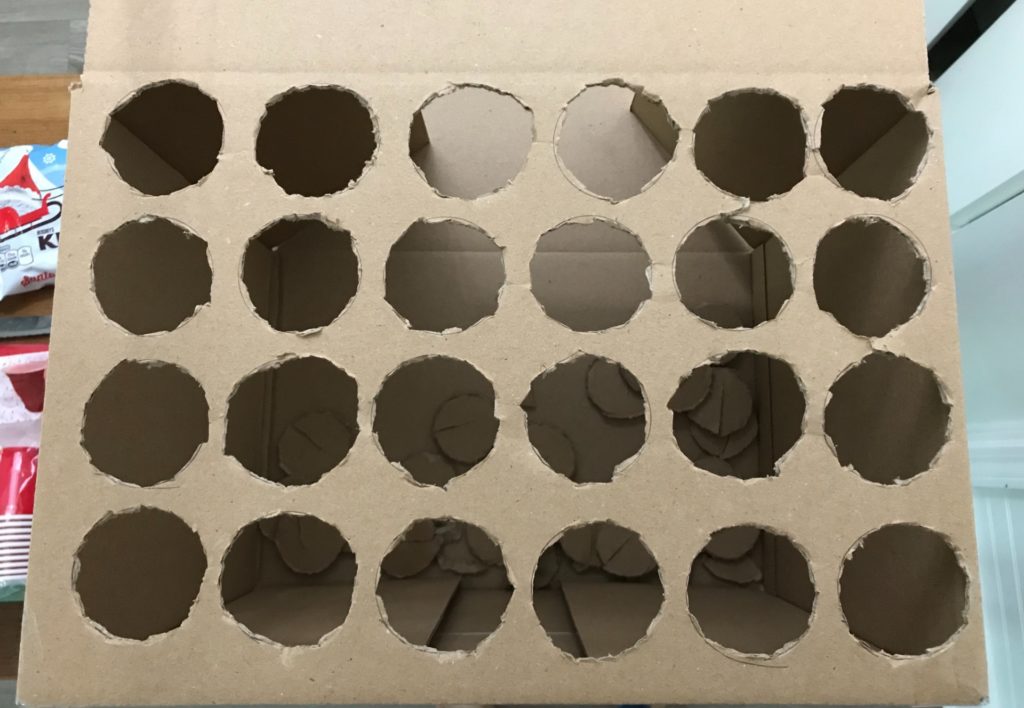 I used an X-acto knife and scissors to cut out the circles and it shows (LOL they aren't the cleanest cuts). If you are going for a prettier circle then I would suggest using a circle cutter (you can buy these at any craft store.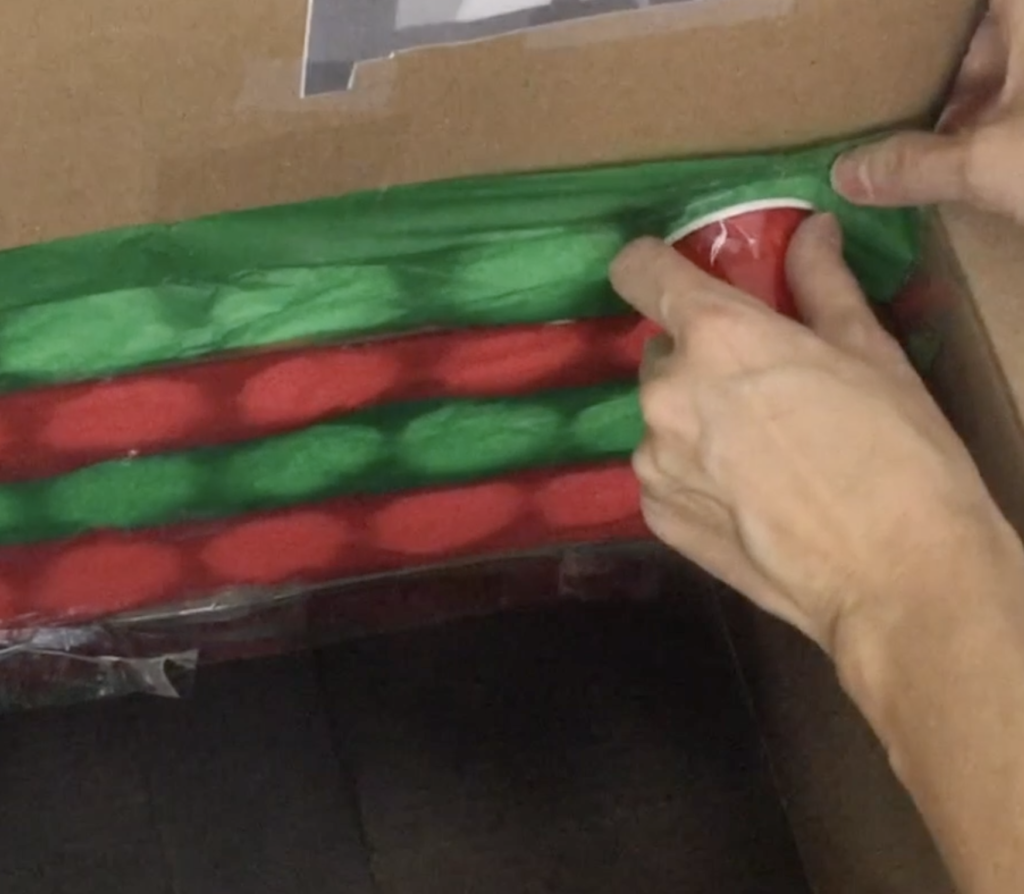 Use the packing tape to secure the cups (filled with your fun surprise) over each hole. This part does seem a little monotonous. Keep going, it's worth it in the end!
Video about how to create a SURPRISE PUNCH BOX ADVENT CALENDAR
Here she is in all her glory!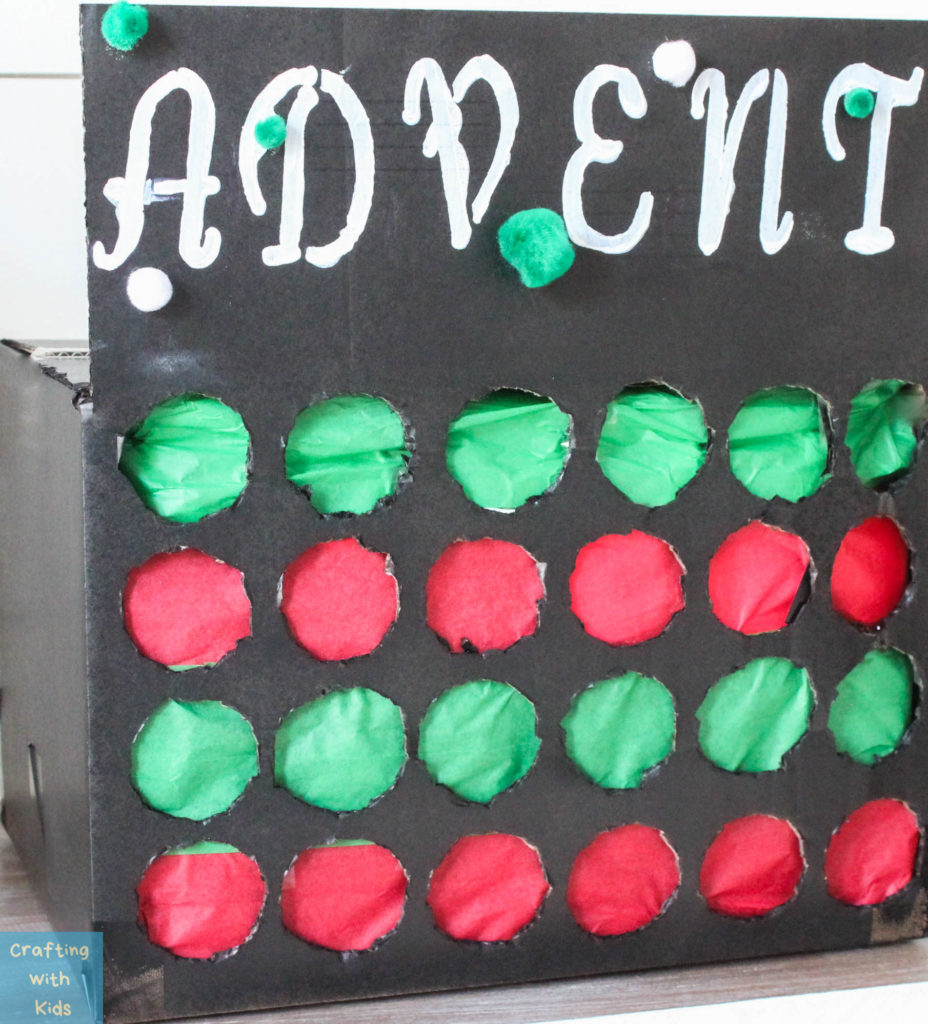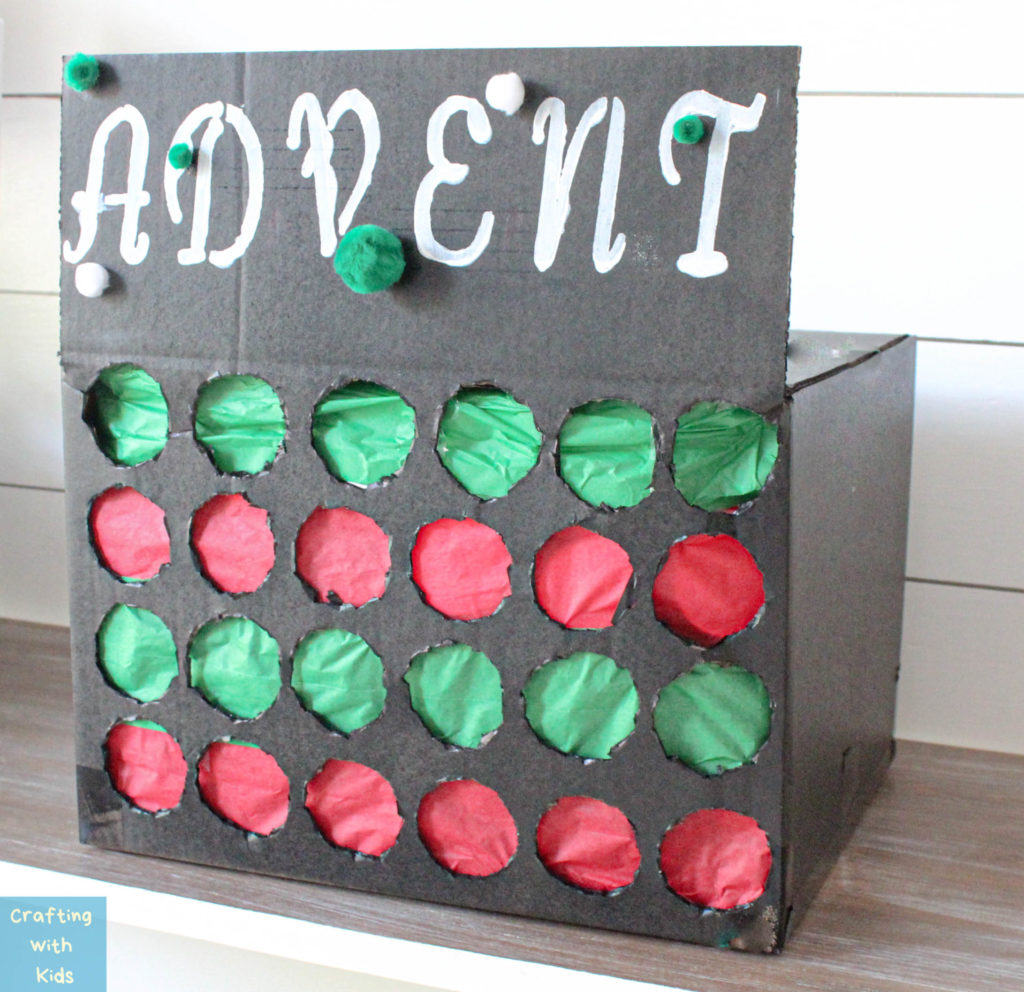 My daughter was so excited about this that she punched through one of the middle holes first (whoops!).
I plan to make another surprise punch box where I'll make sure she follows my instructions of starting with the first hole on day 1.
She is still learning to contain her excitement, which is ok, she's only four. 🙂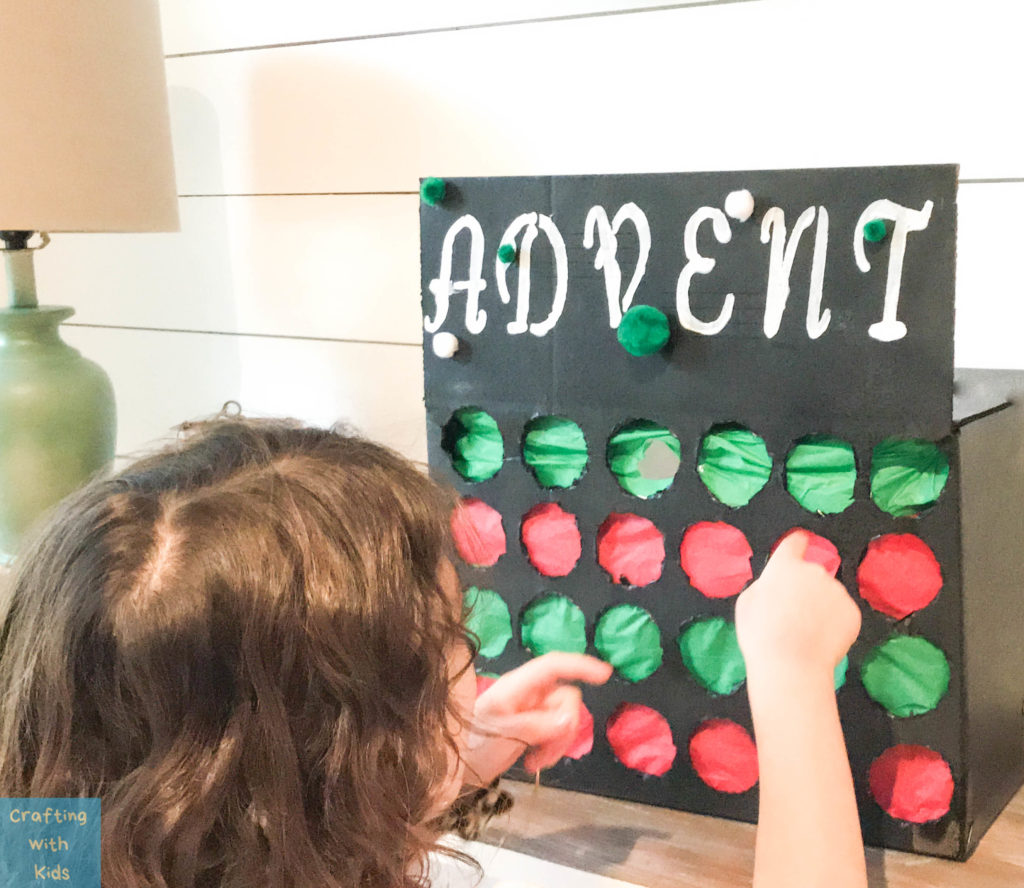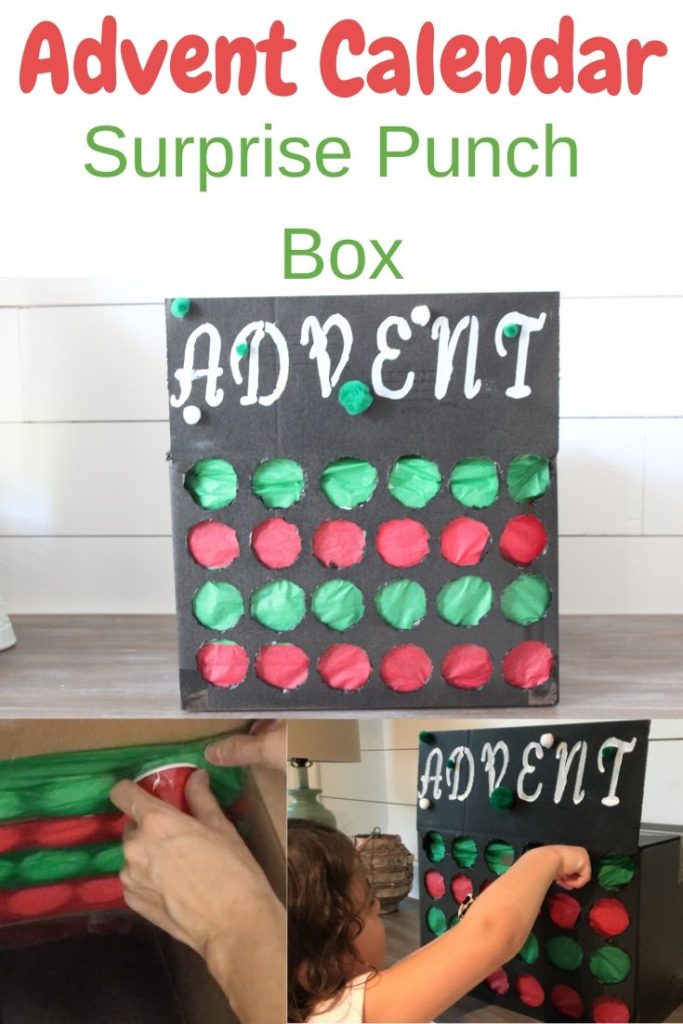 I hope you've enjoyed this little holiday DIY.
Check out the list below of more amazing DIY Advent calendars.
Thanks for stopping by friends!