Looking for Elf on the Shelf ideas for two elves? We've shared easy interactive ideas for displaying two elves.
I thought things were going just fine when we only had one Elf on the Shelf. Moving him every night was not too much of a bother (except for those nights we would wake up in a panic and remember we didn't move him). We've been doing this Elf on the Shelf charade for five years now so we're starting to feel like pro's. Then my daughter requested that Santa bring her her own Elf on the Shelf. We caved and now we have two elves. This is our first year sharing both and I thought some of you could benefit from our ideas.
Having two Elves might not seem like it would be much more trouble. That being said, if you want to see your kids maximum excitement, you probably want to create Elf on the Shelf scenes where the two elves are interacting with each other, not just being placed next to one another.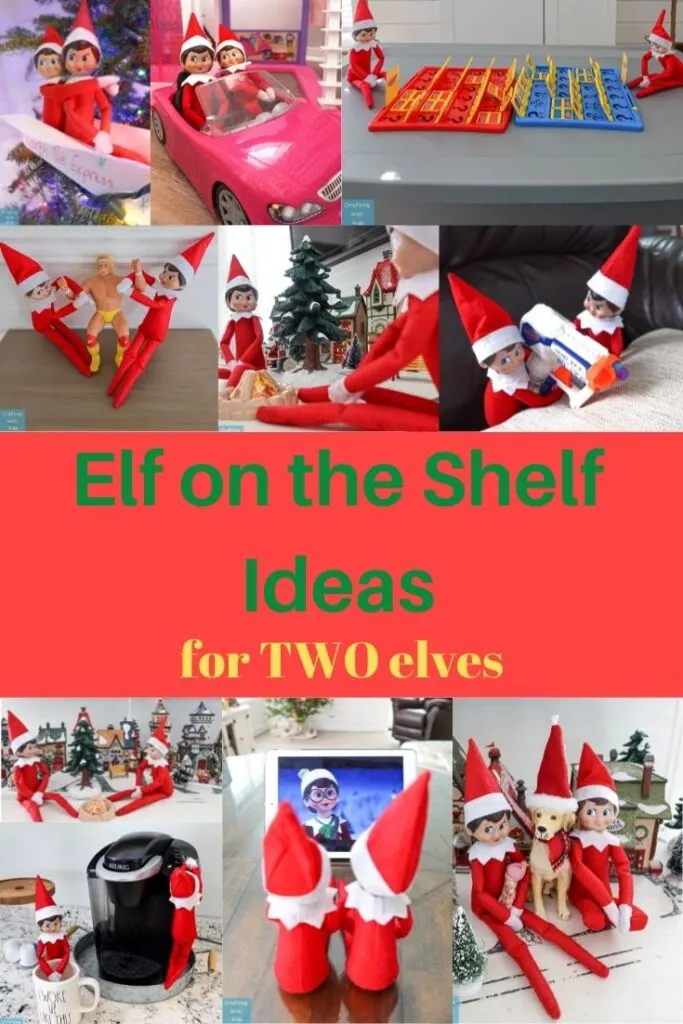 Also make sure to check out some of the best Elf on the Shelf idea kits from Amazon here. Or, if you've decided you don't want to get into Elf on the Shelf but like the idea, check out our Eight great Elf on the Shelf alternatives!
Elf on the shelf ideas for two elves
Below are some interactive Elf on the Shelf ideas for two elves. Let's get creative!
Two Elf on the Shelf's playing Guess Who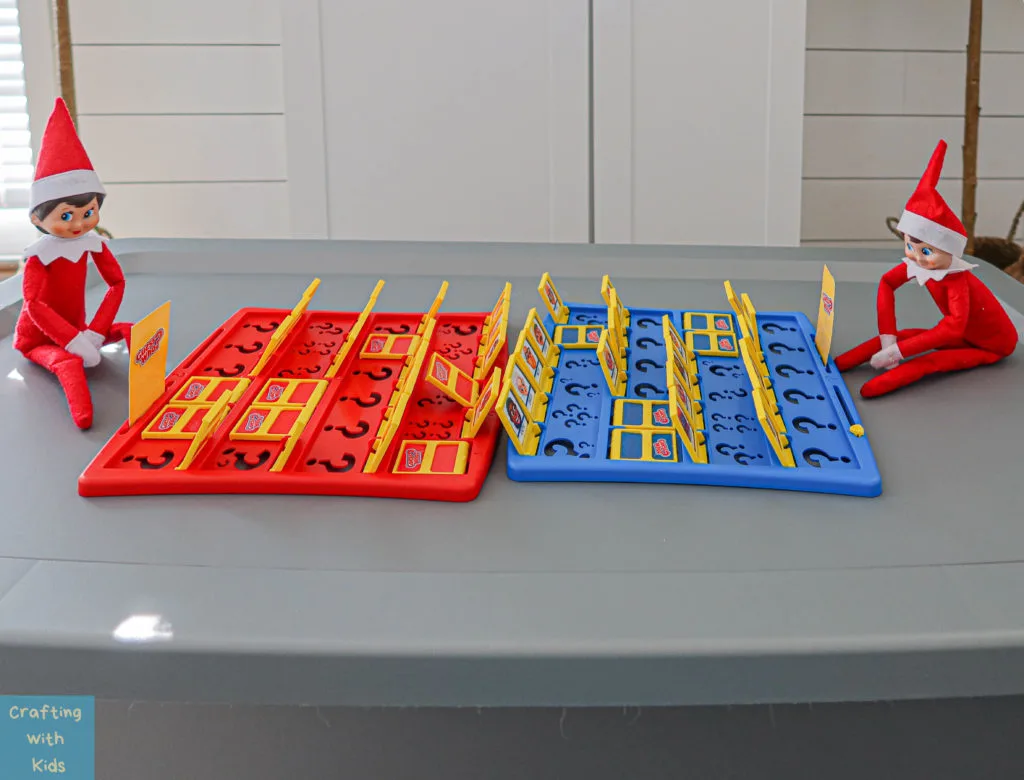 When thinking of how to incorporate two elves into your elf on the shelf ideas, think of activities that involve two people. Playing board games and cards are a great idea!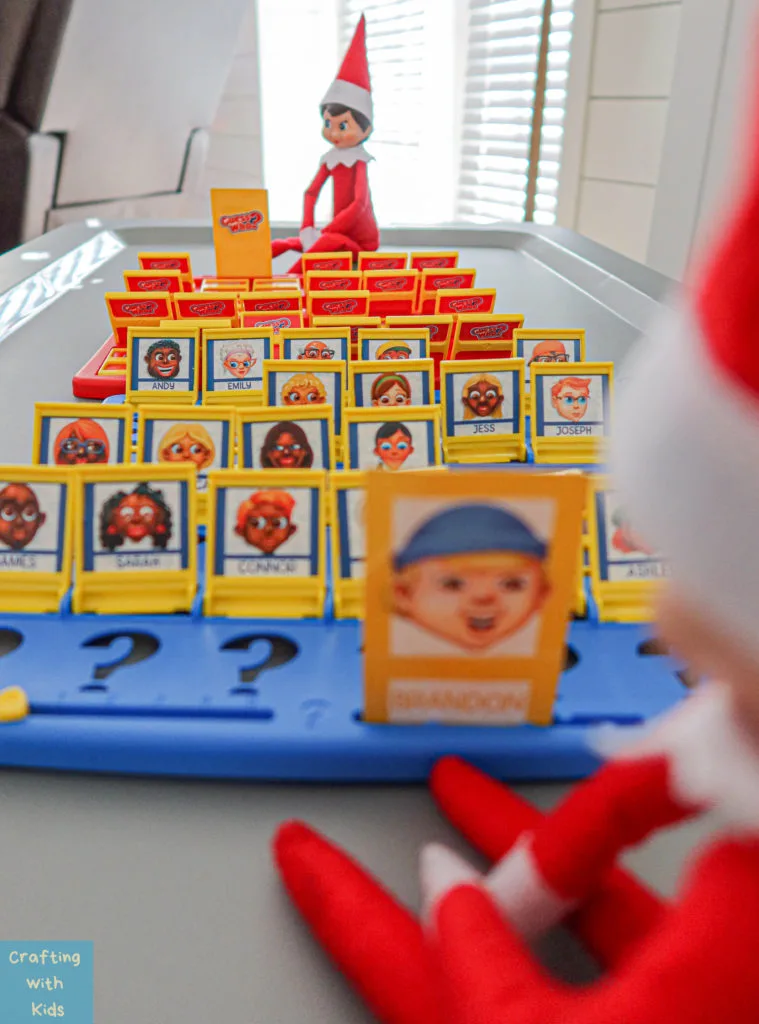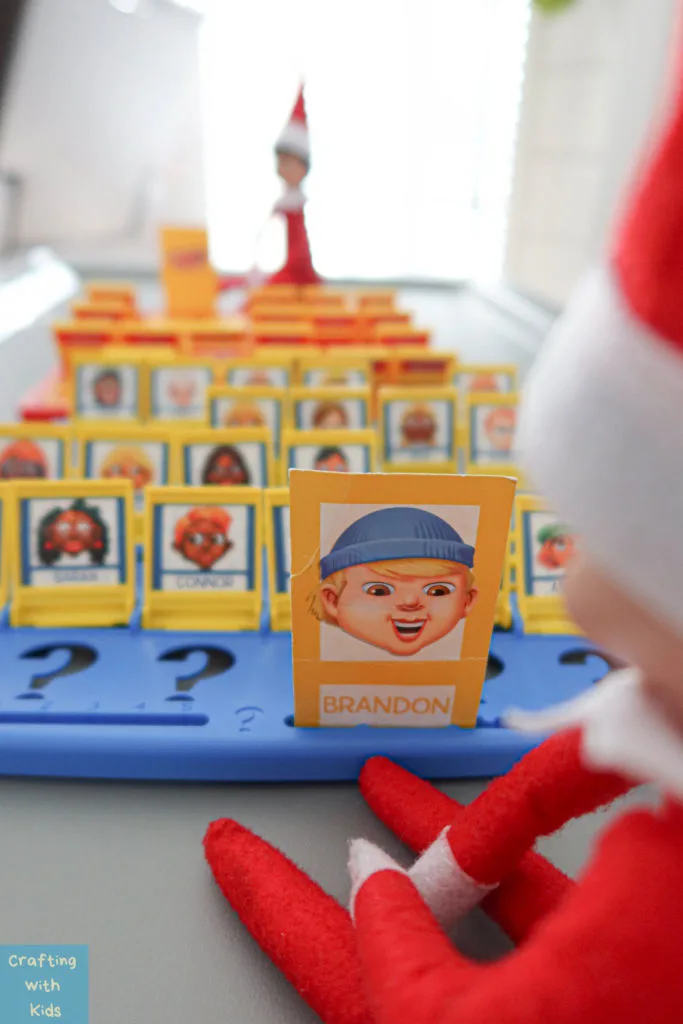 Two Elf on the Shelf's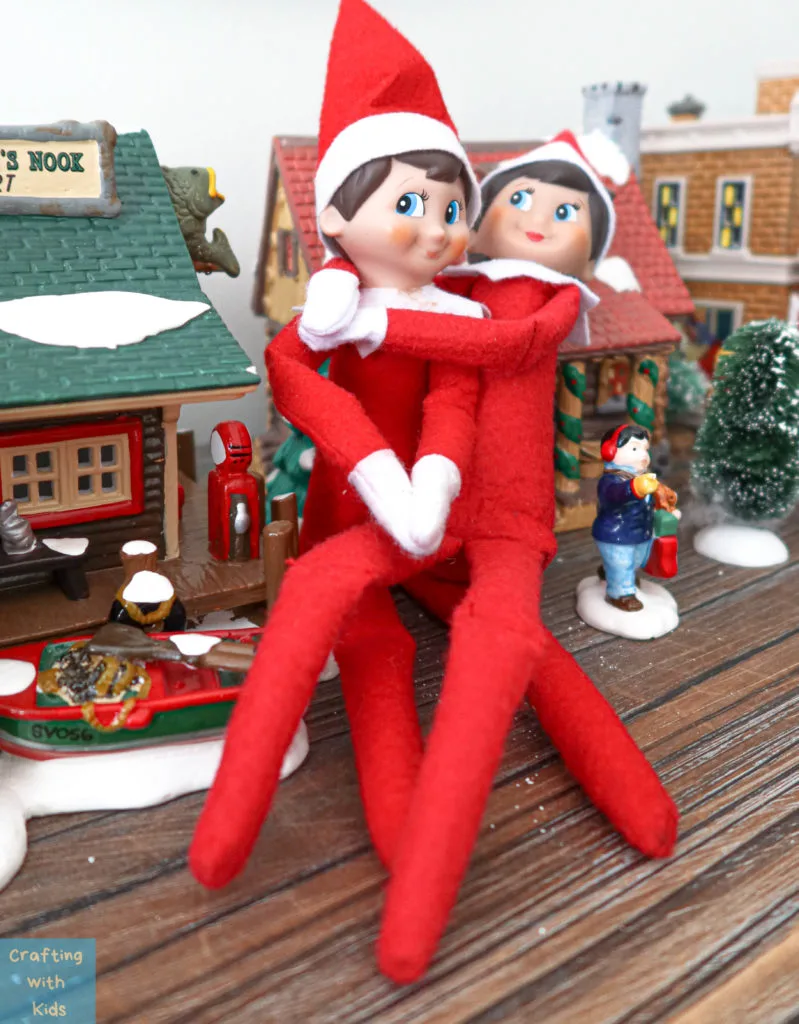 The easiest way to display two elves together is to share them hugging or snuggling in a pretty Christmas environment.
Elf on the shelf coffee date with two elves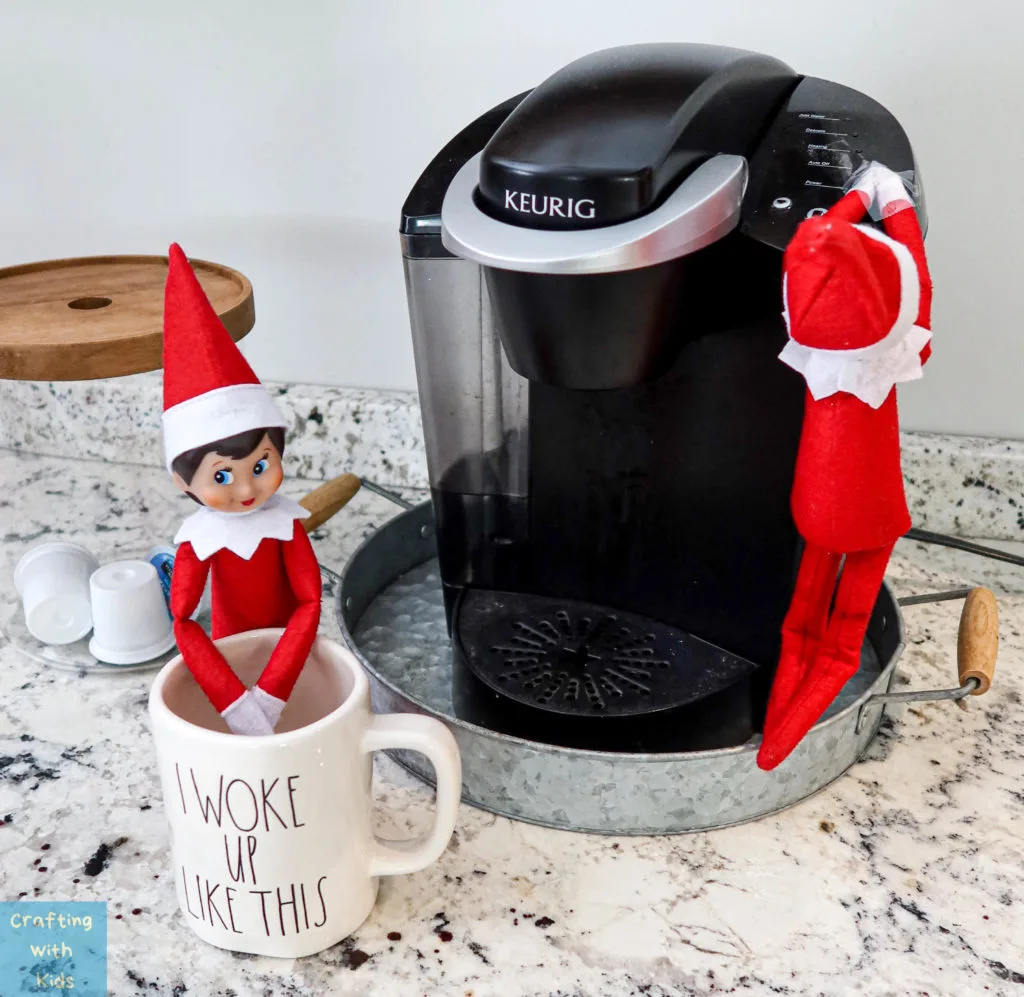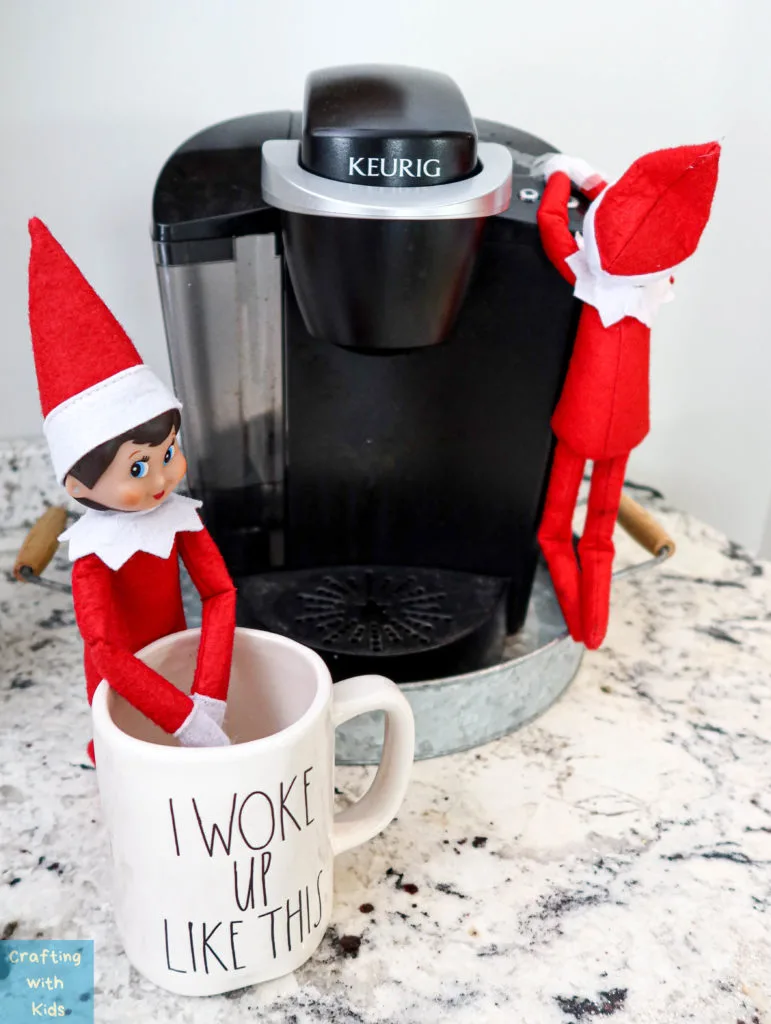 elf on the shelf family with a dog and a baby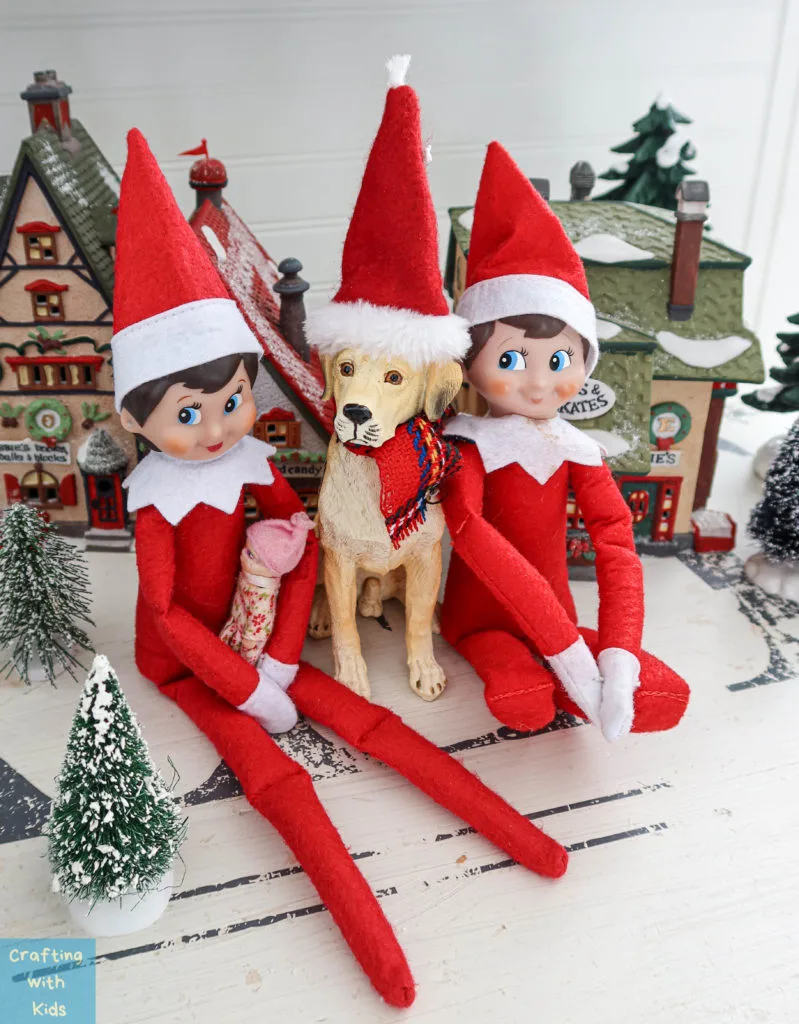 Create a "family unit" for your elves and share them with your kids dolls, animals, and any other props your kids have lying around.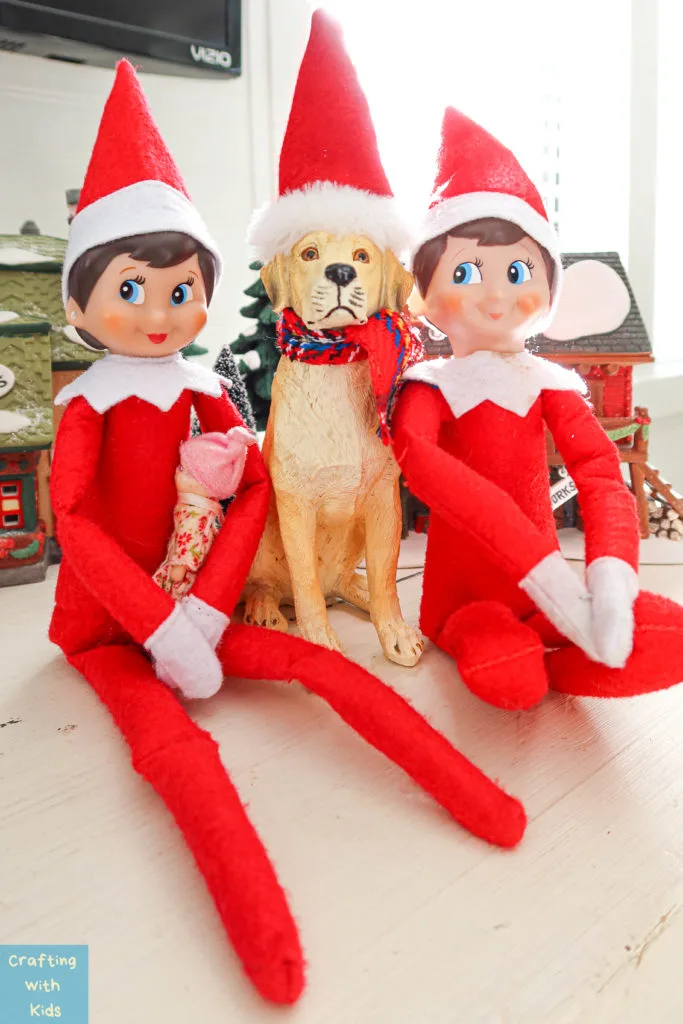 two elf on the shelf's by the campfire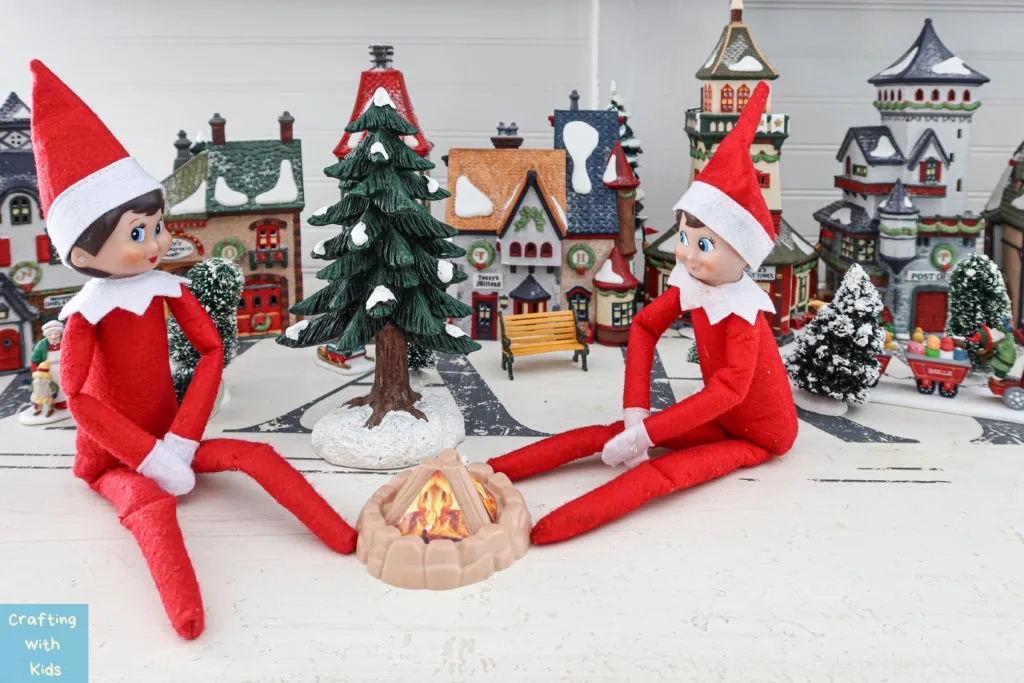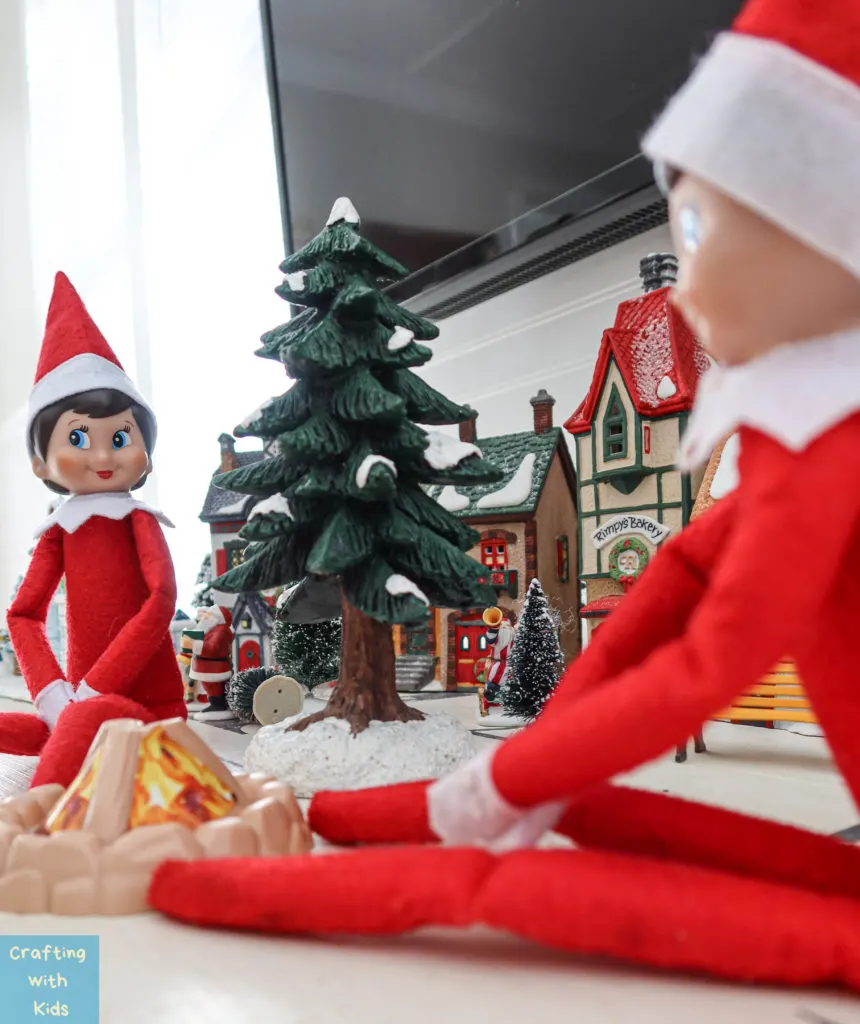 two elf on the shelf's playing in the Christmas tree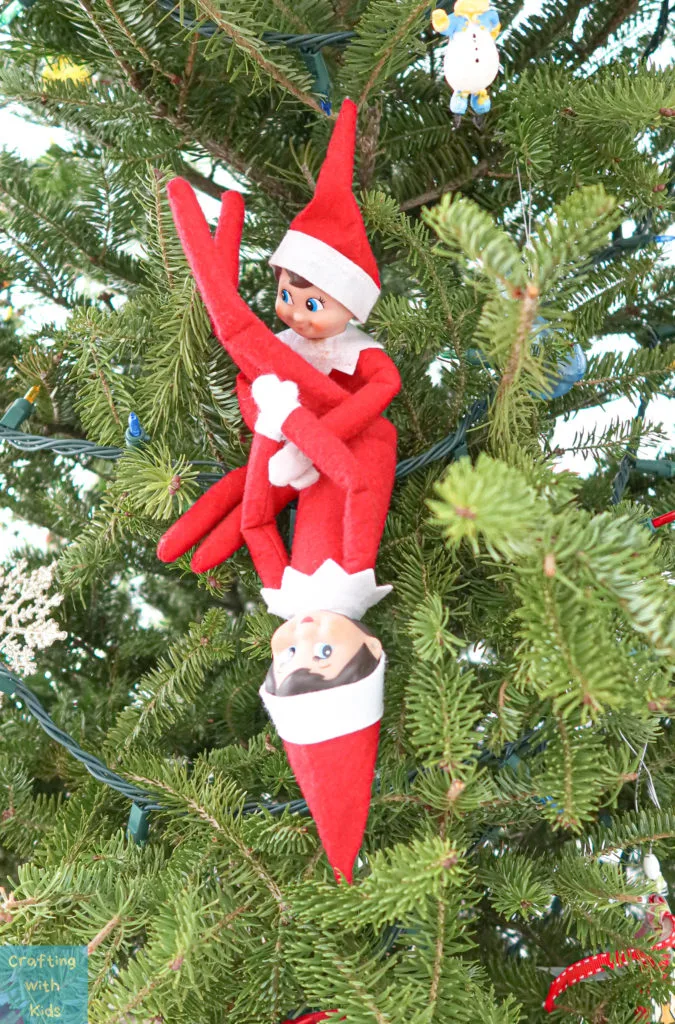 The shenanigans those elves can get into LOL.
two elf on the shelf's climbing to reset the Christmas countdown clock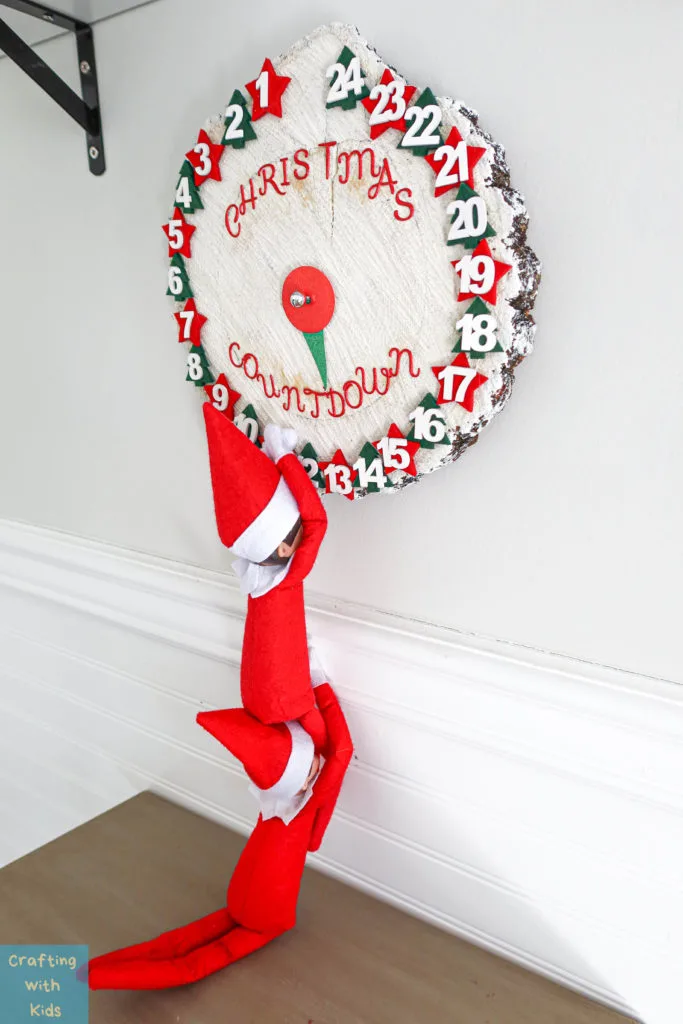 This Christmas countdown clock is a great prop to use for these silly elves to climb up to.
two Elf on the Shelf's fighting the Hulk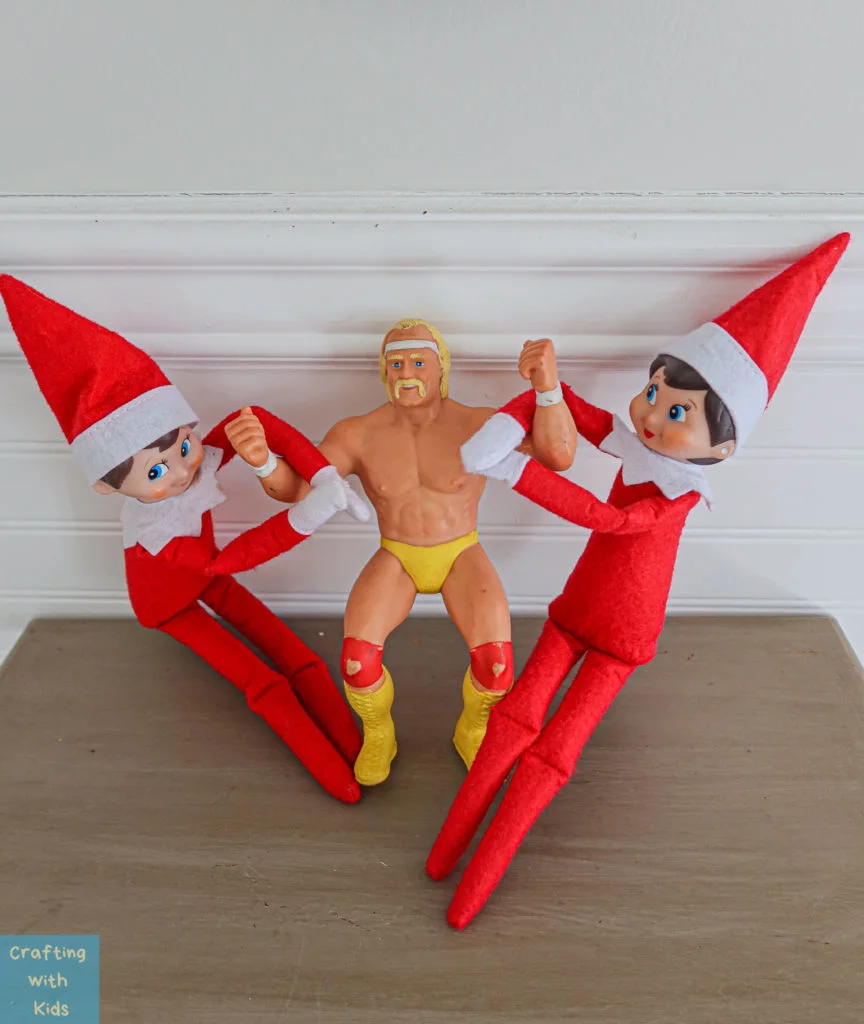 The hulk is no match for these elves who can tag team and take him down!
two Elf on the Shelf's in a barbie car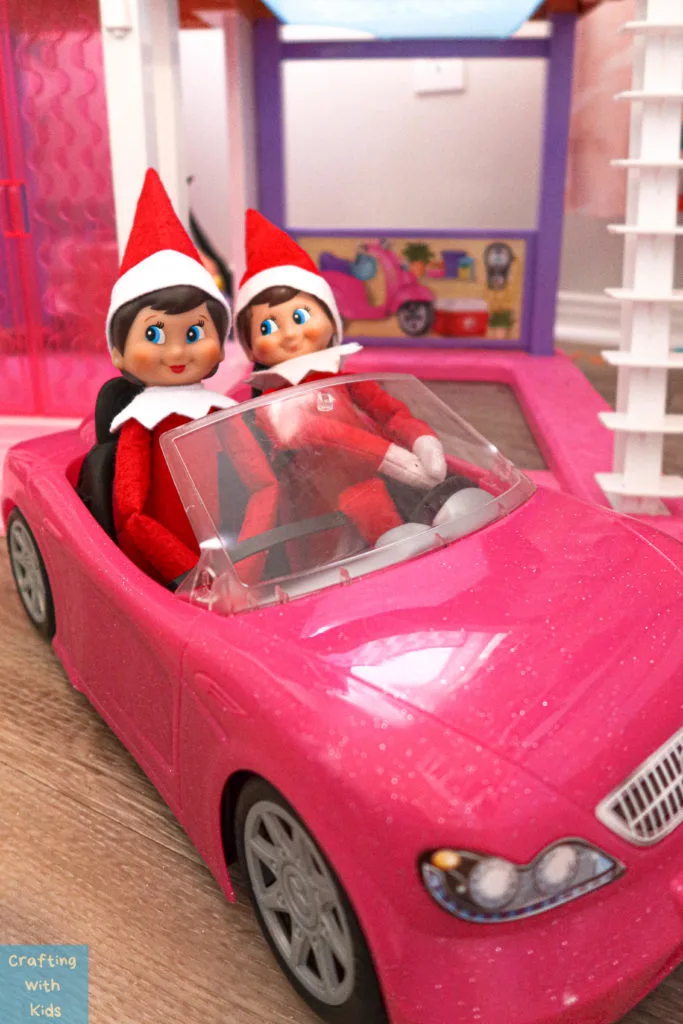 Always remember that the elves are the same size as a regular Barbie so whatever works with Barbie will work with your two elves.
two elf on the shelf's watching a movie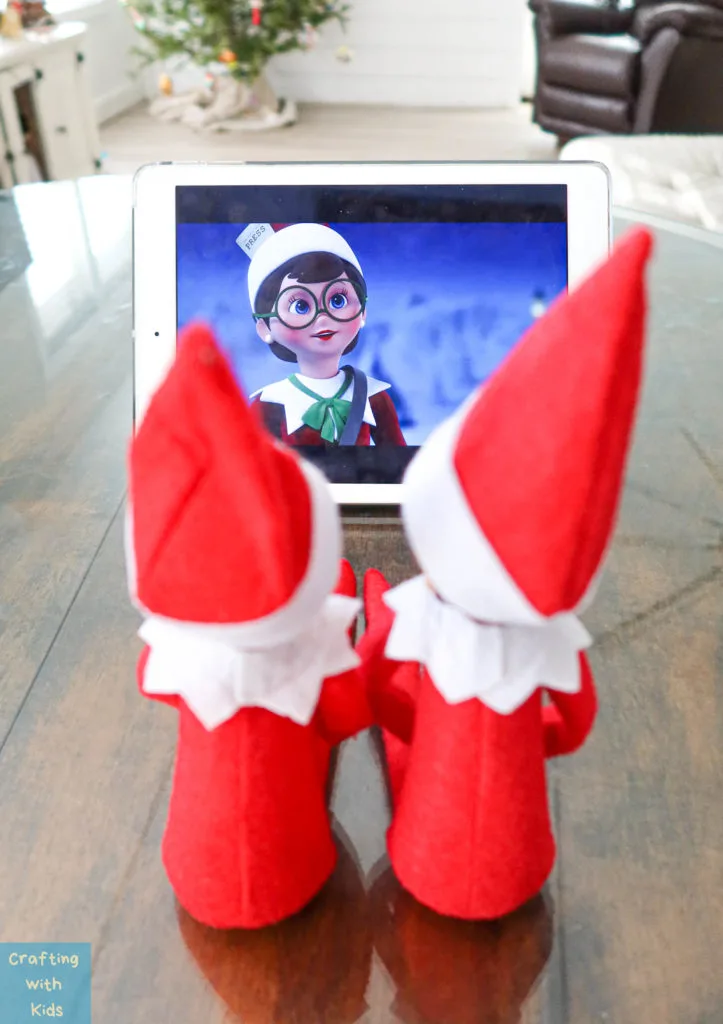 This is cute. Yes it can work with one but it makes it more magical when two are watching their favorite elf movie.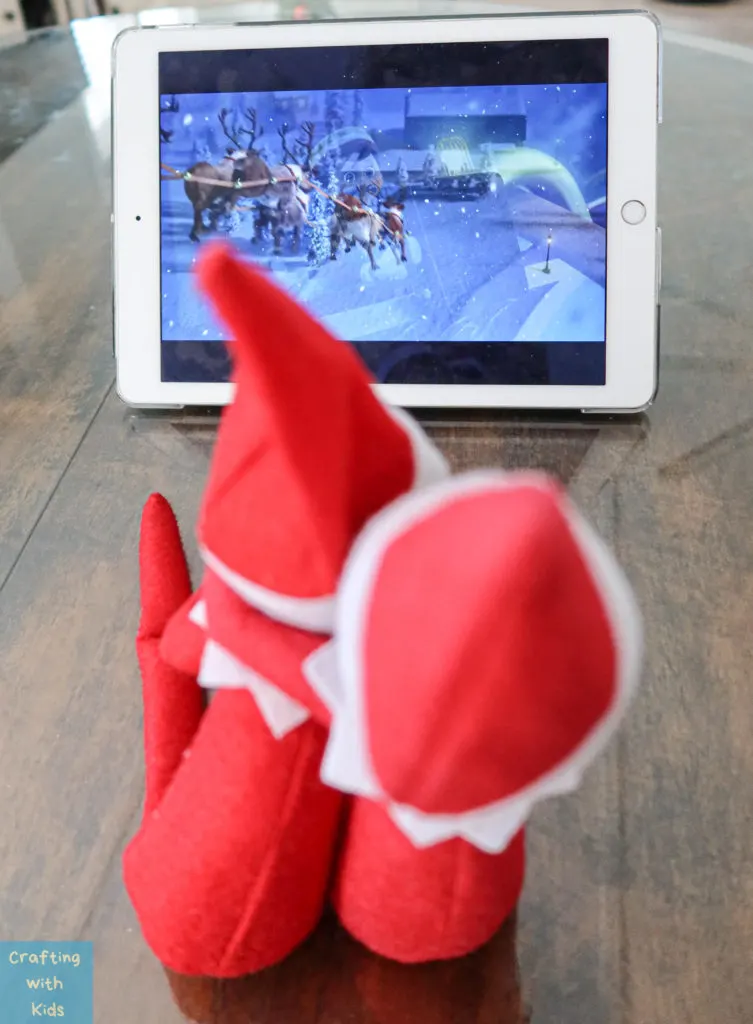 two elf on the shelf's wrapped in toilet paper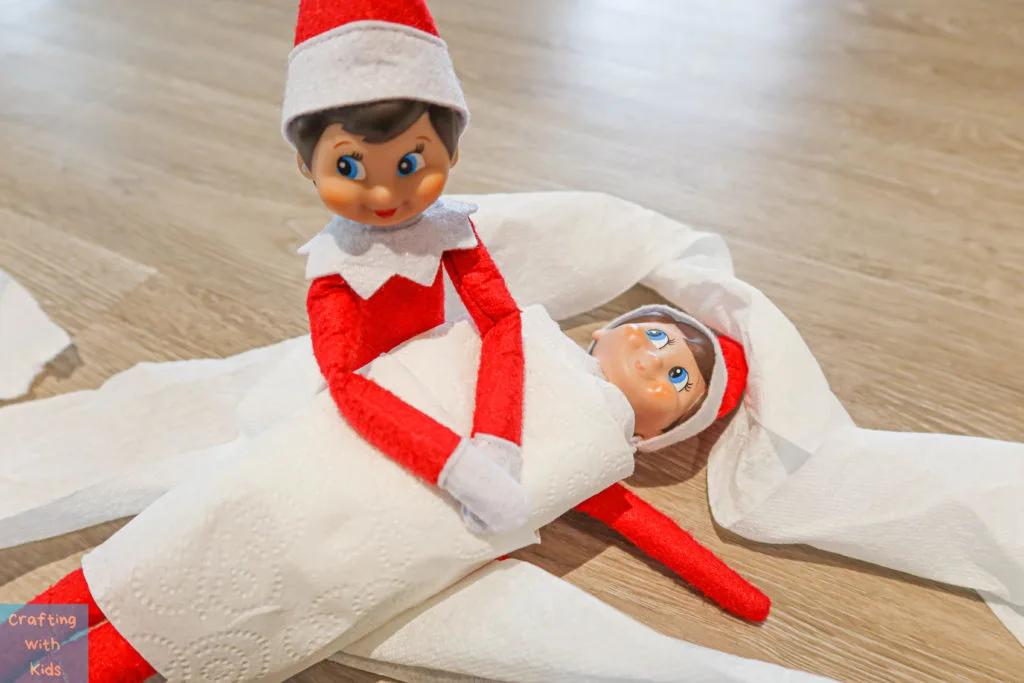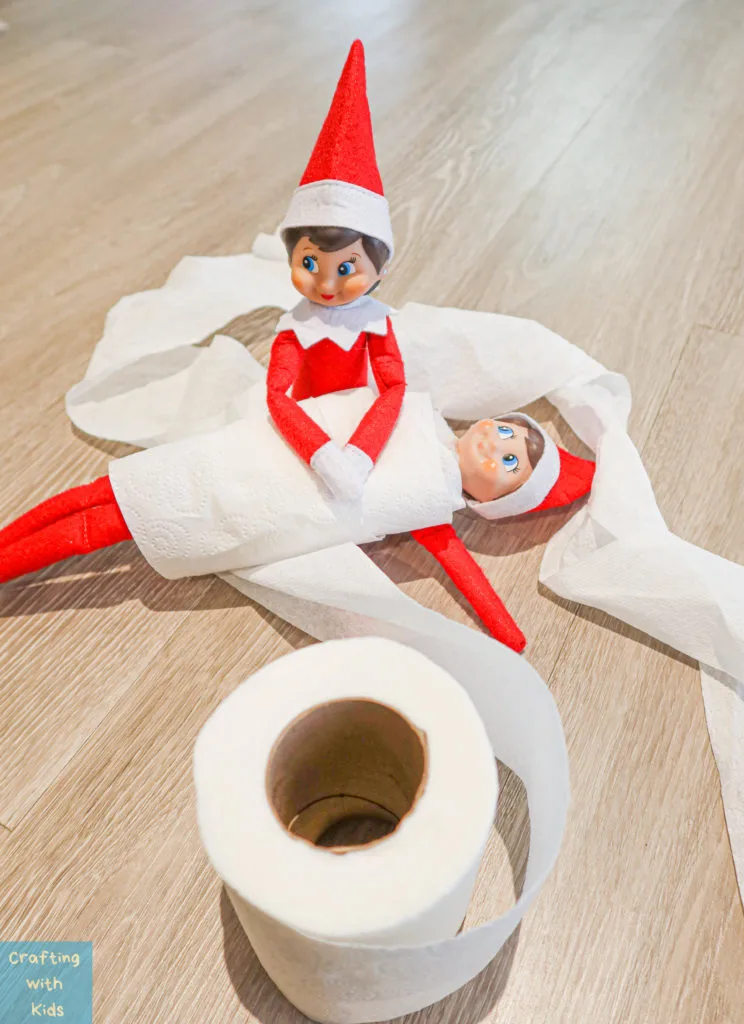 Once again more elf shenanigans.
two elf on the shelf's playing Jenga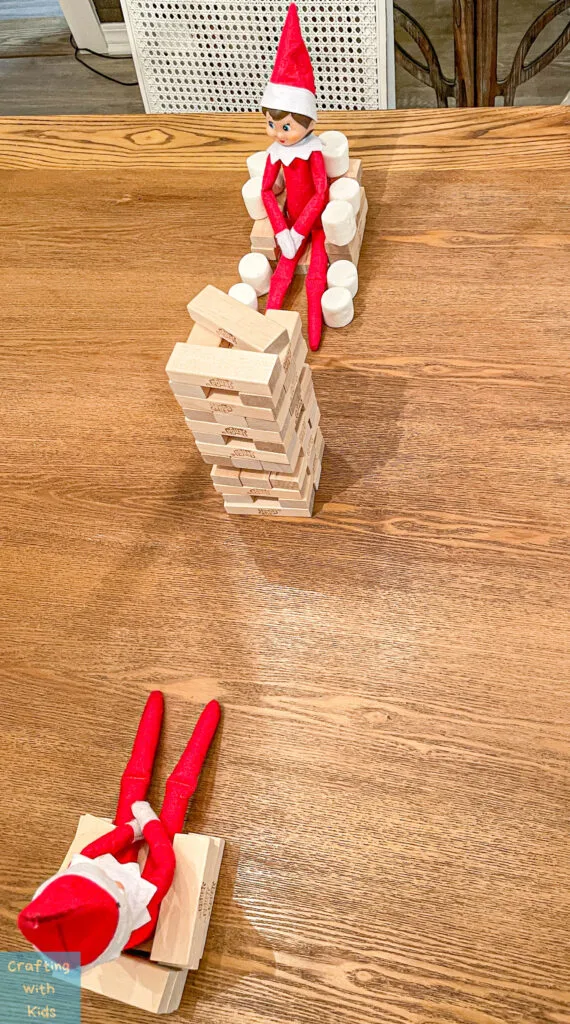 two elf on the shelf's with nerf guns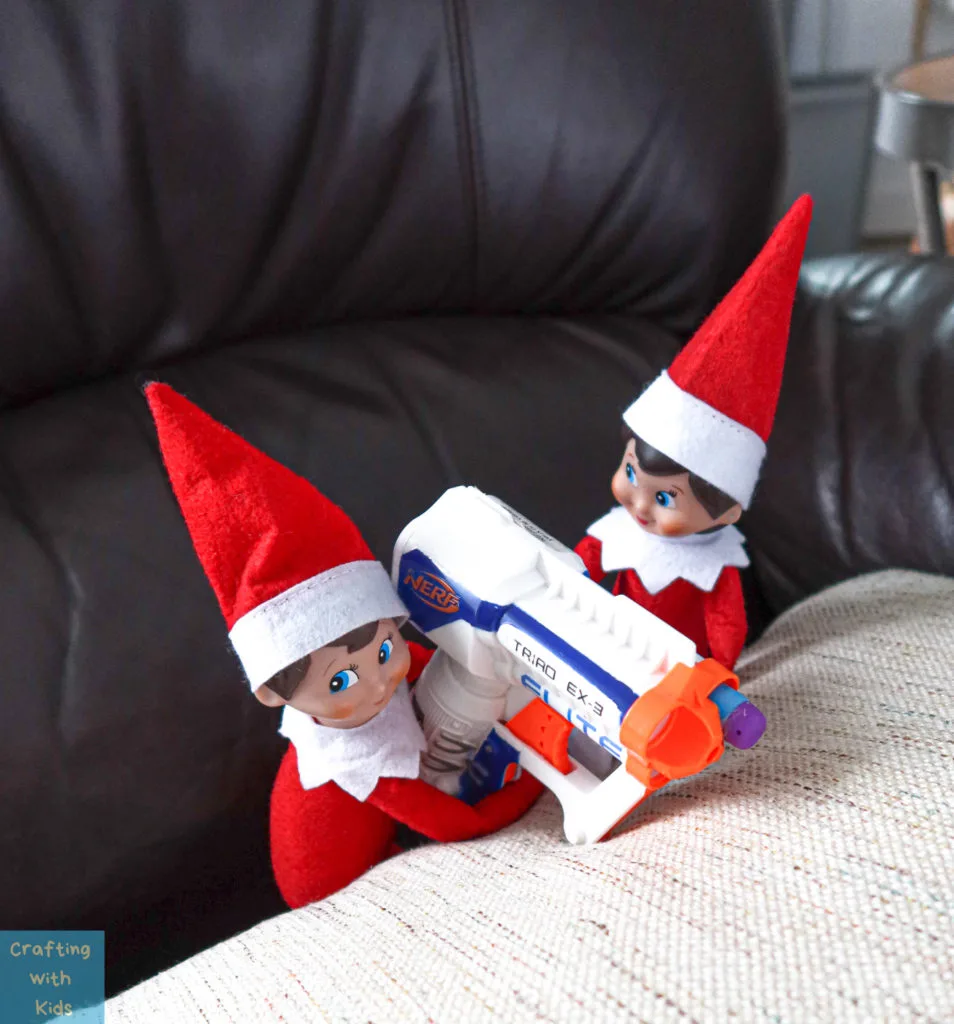 Nerf gun fight time! This would be especially fun if you had multiple (like 3 or more) elves!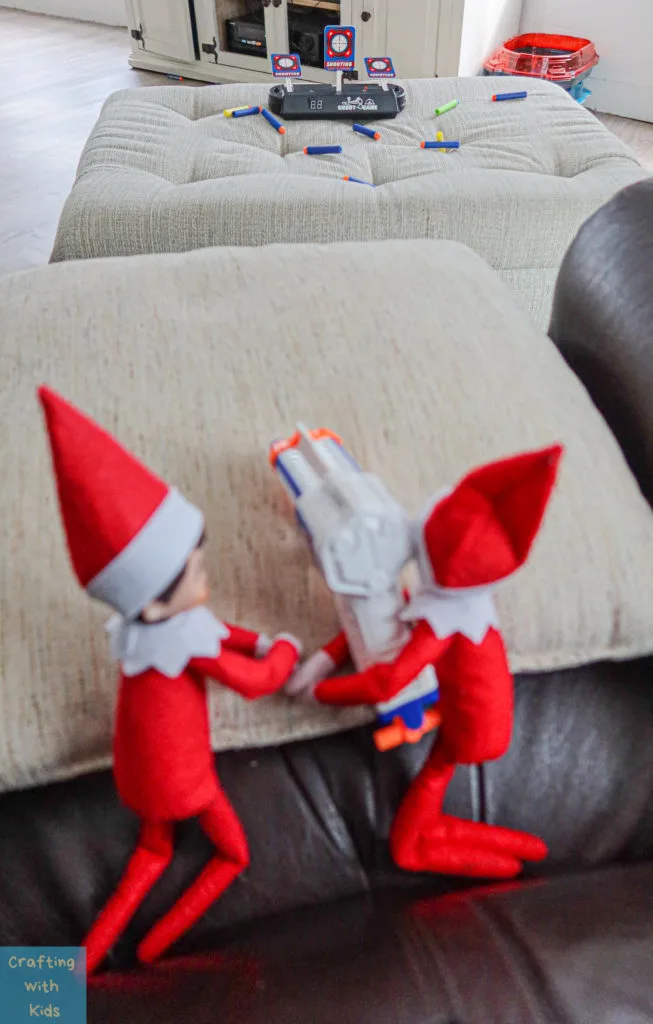 I've shared a good start to ideas for two elves and rest assured that I will be adding to this list with more Elf on the Shelf double trouble as I create more ideas.
Elf on the Shelf goodbye plane; The North Pole Express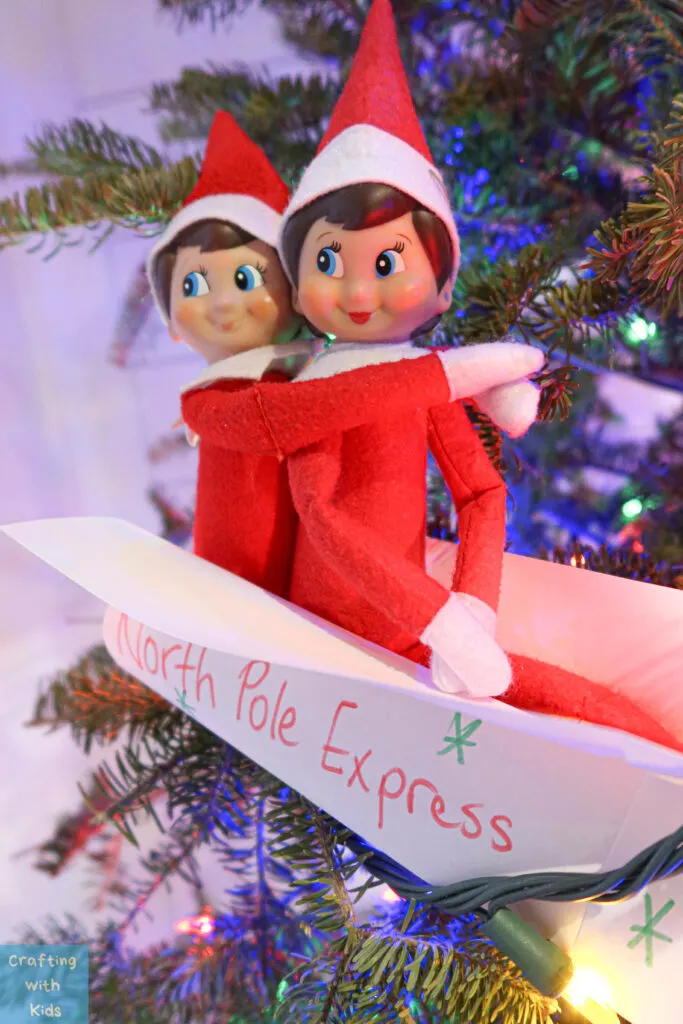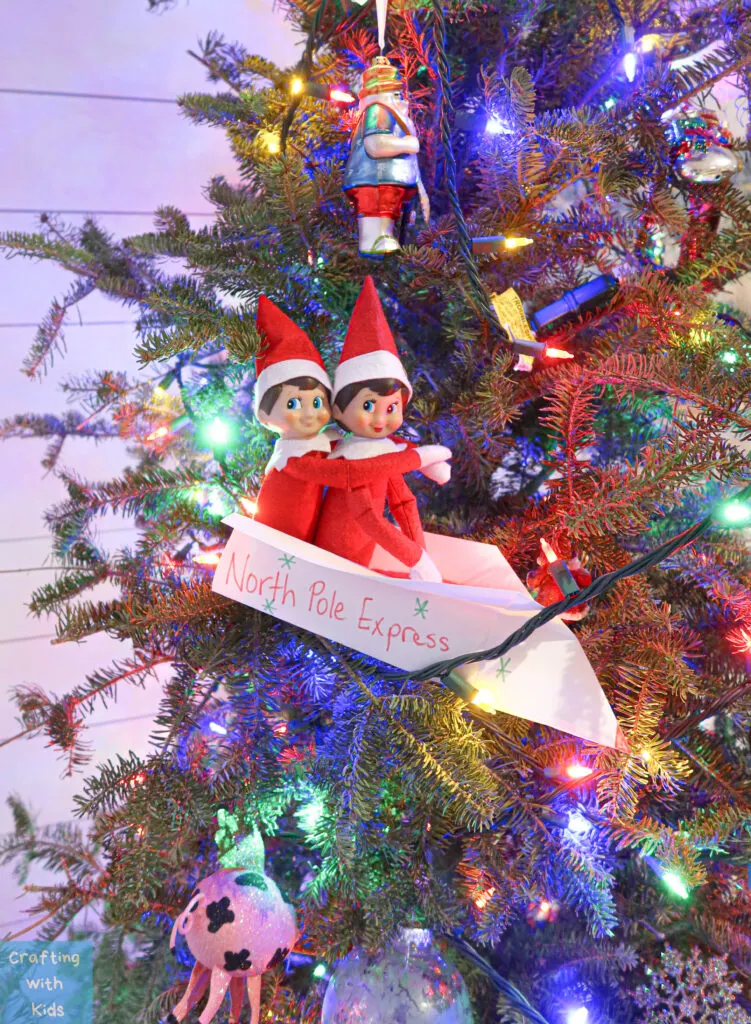 What better way to send them off than in a fun paper airplane. The North Pole Express is leaving, but will be back soon!
Thanks for stopping by!