Check out our Christmas rock painting idea with a fun nativity scene. This easy DIY nativity scene is great for any age group but especially younger kids.
Christmas nativity scenes are a part of the holiday season, right? One of my favorite things about this holiday kid craft is that it can be saved as a keepsake for years to come.
Rock painting is one of the most affordable crafts you can create with your kids. You don't need any fancy supplies. As a matter of fact, you only need a few things.
Disclosure; this post contains affiliate links. As an Amazon Associate I earn from qualifying purchases. This does not affect the price you pay. This disclosure statement refers to the rest of the Amazon links in this post. See more on my disclosure page.
Materials for the painted rock nativity scene:
River rocks (you can use any rocks, but I find that large river rocks work the best because they are large and smooth)
Paint markers (you can use regular markers, but I find that paint markers show up better)
Pencil
Liquid dish soap
Below is the river rock I purchased. I got it from our local hardware store. You can also purchase similar rocks from Amazon.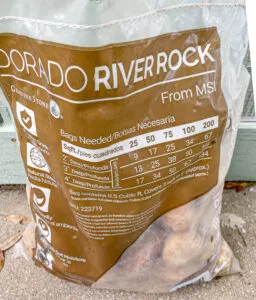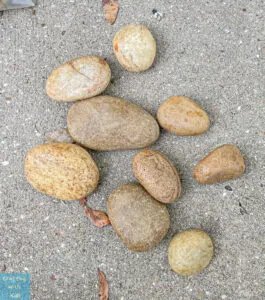 I pulled out a handful of rocks and looked for at least 8 smooth and fairly flat rocks. The flatter the surface the easier it is to draw on them.
How to prepare rocks for painting
The only thing you need to do to prepare the rocks for painting is to wash them. Use a soapy water combination and let them soak for at least an hour. Take them out and let them dry then they are ready to paint!
Christmas rock painting with a nativity scene
You can see below where I used a pencil to draw the outline of characters on the rocks.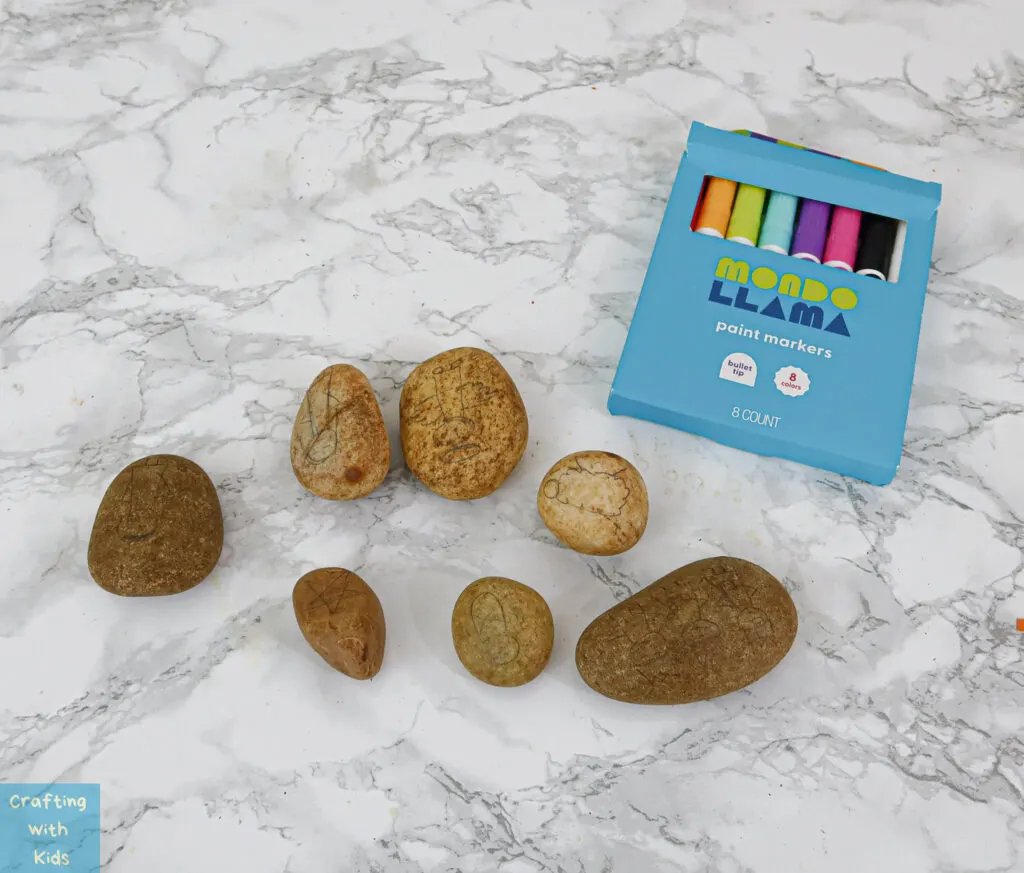 Then I used the paint markers to color in the characters that I outlined with a pencil.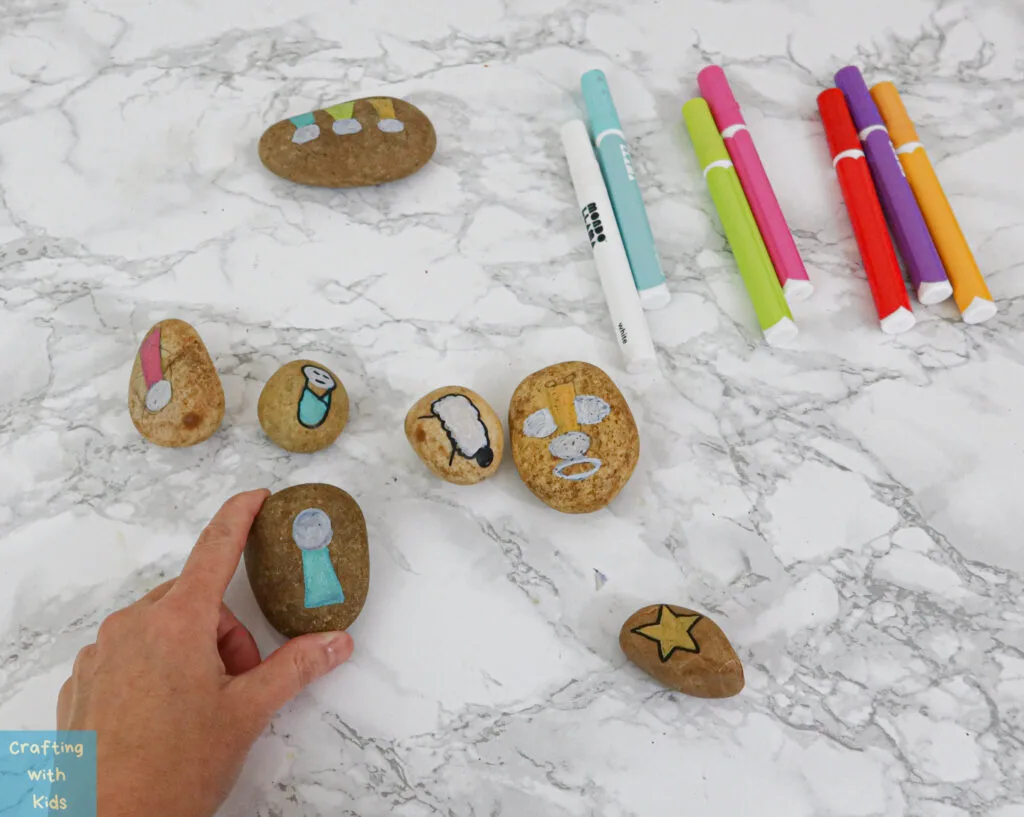 These painted rocks aren't a fantastic work of art. They are simple and easy to create. Sometimes the simpler the craft, the better it is for kids to create.
Nativity scene painted rocks
Here are each individual painted rock for the nativity scene. Feel free to add characters as you see fit for you own Nativity scene.
Mary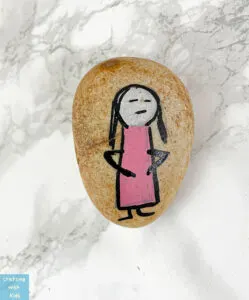 Joseph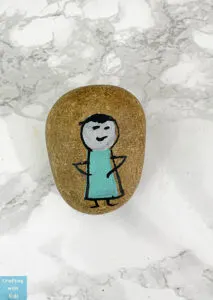 Baby Jesus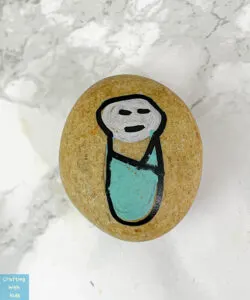 Three wisemen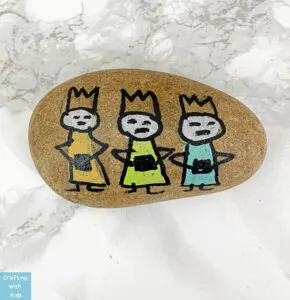 Sheep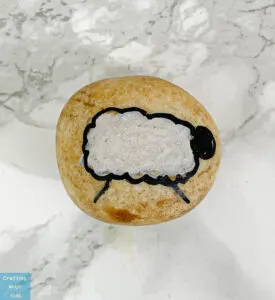 Star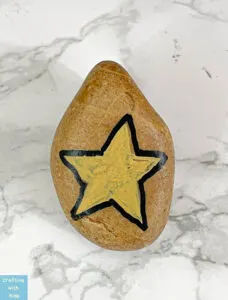 Angel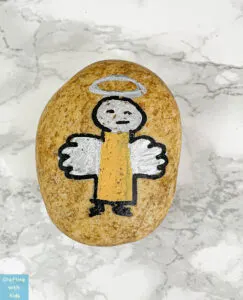 Christmas rock painting ideas
Feel free to add characters to this set or keep it simple with just Mary, Joseph and baby Jesus.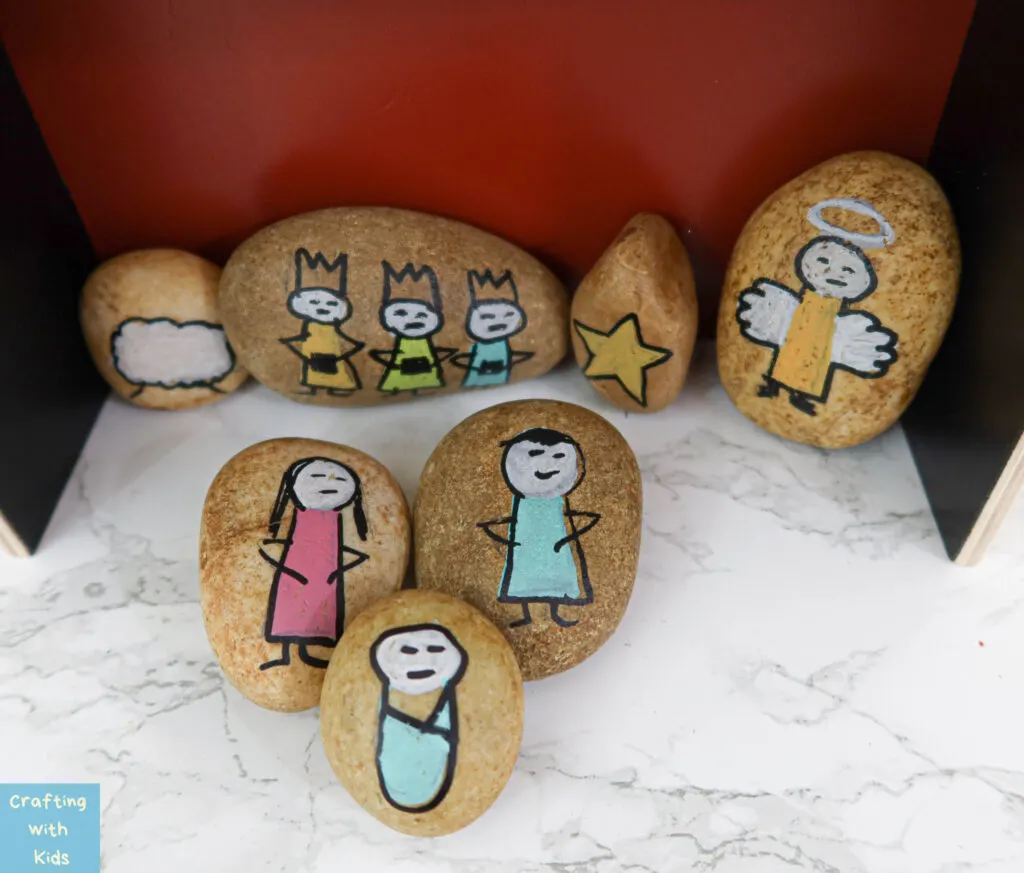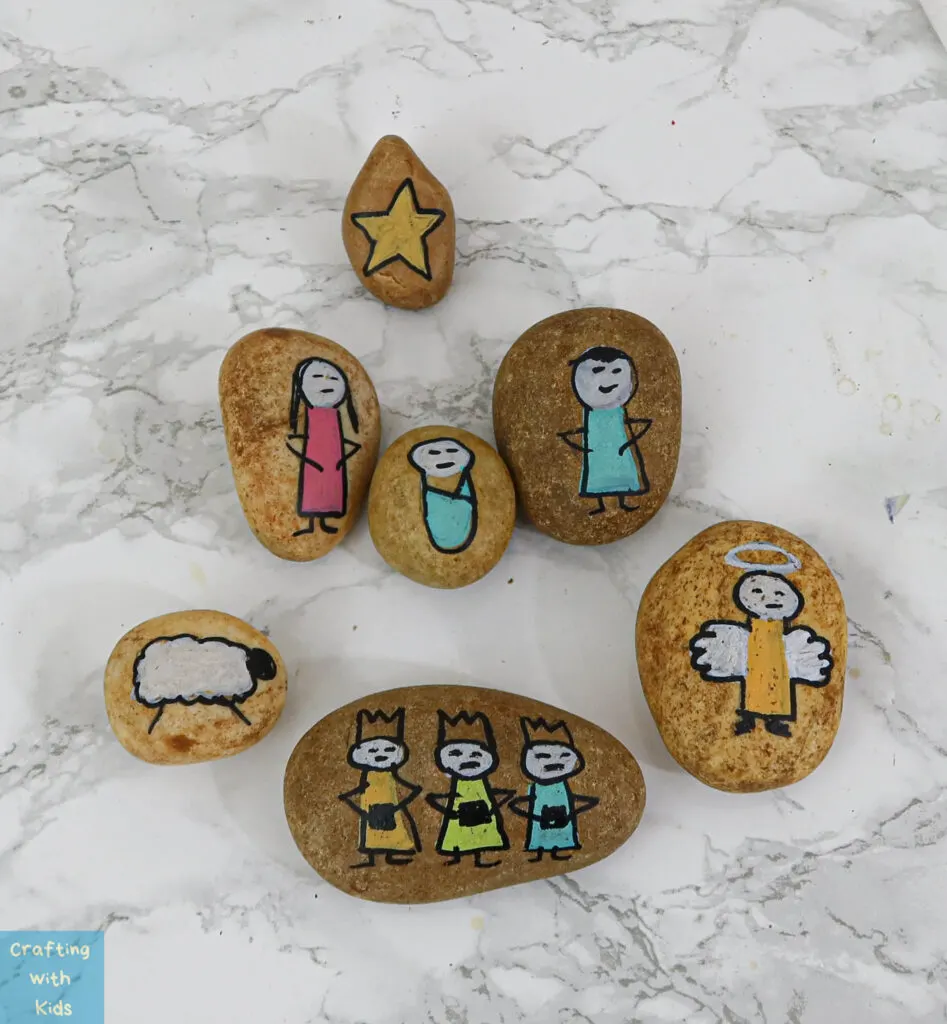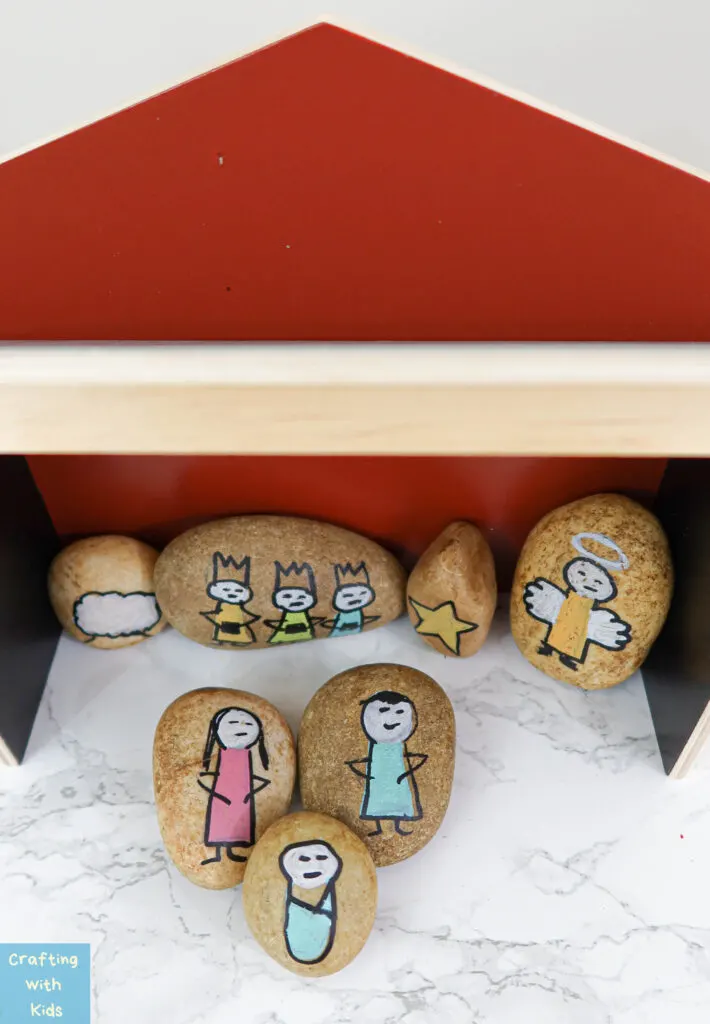 I had a wooden "stable" from a previous Nativity scene that I used to house my rocks.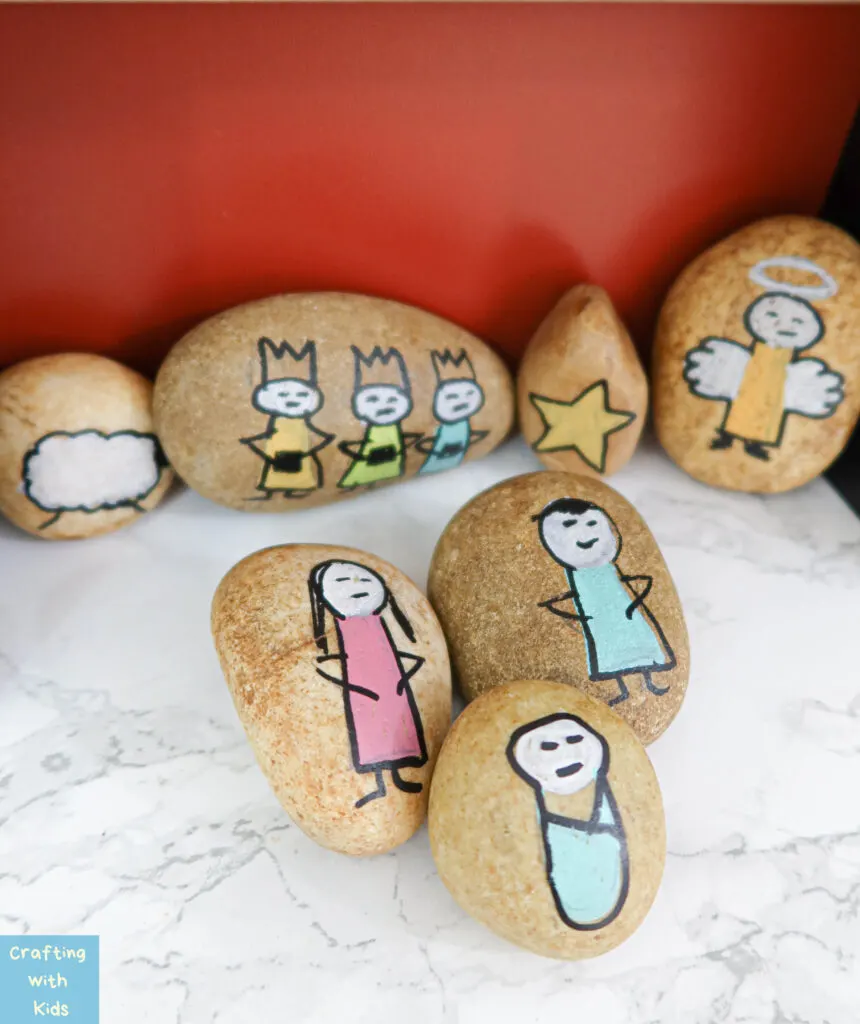 See more about how to paint rocks for a fun kids craft here! I've also included a handful of other rock painting ideas in this post. I've also rounded up the different types of rock painting and a little history about it too. Don't forget to check out cat rock painting and and Acrylic Dip technique for rock painting too.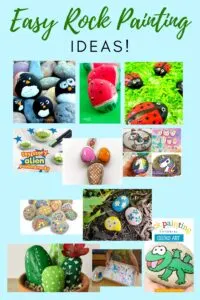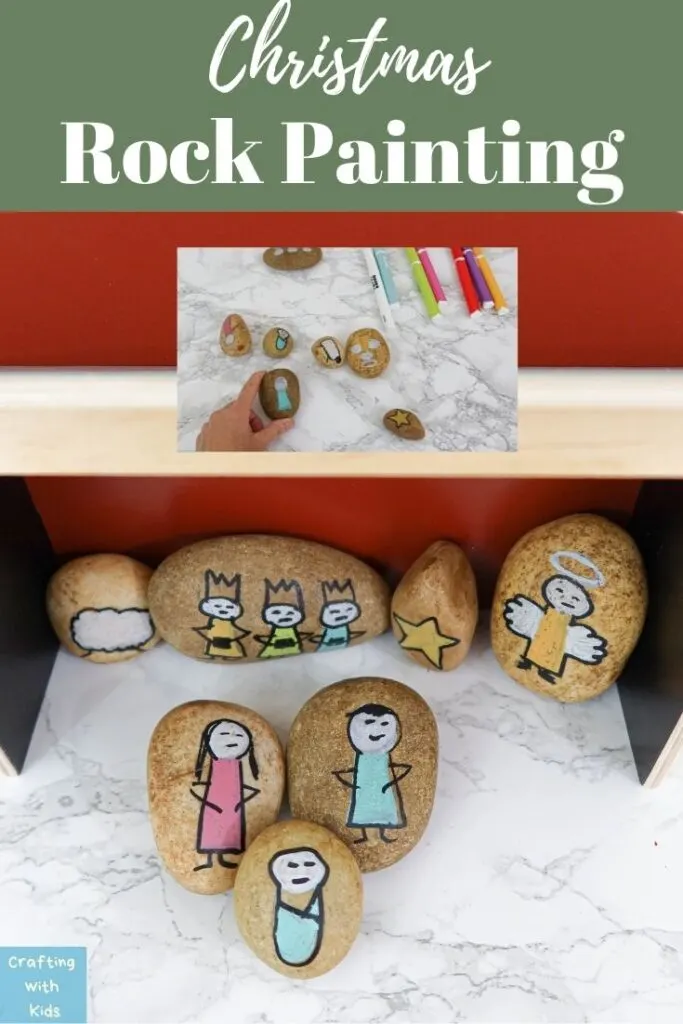 Why buy a Nativity scene when you can create your own? Let's go rock hunting friends.
Happy holiday crafting!