Learn a handful of the best rainstick craft kits that you can buy for kids both young and old.
Rainstick crafts are great indoor activities for those rainy days. When the kids are stuck inside and you don't want them on the screen all day, these easy rainstick craft kits will come to the rescue.
These rainstick kits come in all different sizes and an array of different decorations. If you are planning a large party or just a simple rainy day activity for you child, I've got options for both.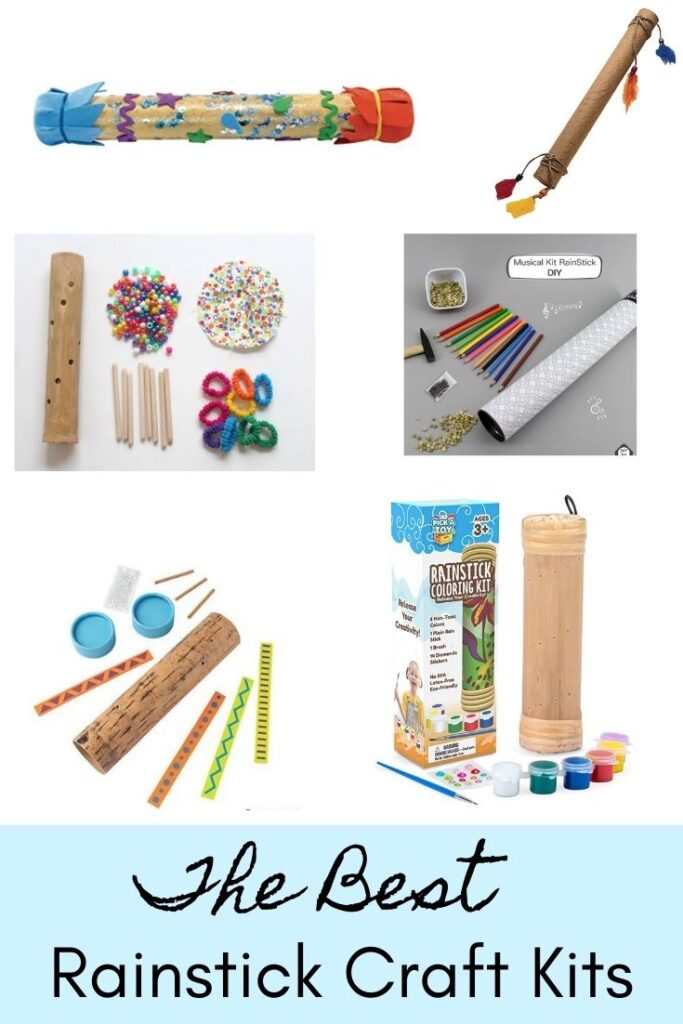 Disclosure; this post contains affiliate links. As an Amazon Associate I earn from qualifying purchases. This does not affect the price you pay. This disclosure statement refers to the rest of the Amazon links in this post. See more on my disclosure page.
The best rainstick craft kits
This Tribal Rainstick Craft Kit comes with loads of supplies to make at least 14 rain sticks! This is a great option if you are hosting a party or you want an organized activity for a handful of kids. It gets great reviews and is very affordable too. You won't believe all the decorating supplies it comes with!
This Colorations DIY rainstick craft kit isn't quite as large (it only come with 12 tubes) and doesn't have near as many supplies to decorate the tubes with. The reviews are not quite as good as the Tribal rainstick craft kit and one review said that it was for older kids. Keep that in mind as you are looking for a kit to purchase. That being said, if you are looking for a rain stick kit that has mostly foam sticker decorations, this is the kit for you!
If you are looking for a Rainstick Craft kit for younger kids, this next kit is for you. It's not a DIY kit, so to say, but a Coloring Rainstick Craft Kit. This is a fun kit for toddlers and children who don't quite have the motor skills to put a DIY rainstick together. This way they can feel like they've created something without having to do all the work.
If you are only looking to make a more simplified DIY rainstick, this simple rainstick craft kit is for you! It doesn't come with as many decorative supplies as the other rainstick kits, but it seems to focus more on the sound rather than the looks. This kit allows you to adjust the sound of the rainstick by adding different materials inside the tube. This kit comes with 12 tubes.
This next kit comes with a real bamboo rainstick. Even though it will only make one rainstick, it can be taken apart and put back together as many times as you want. This is a great activity for teach kids how things fit together too and builds fine motor skills. Older kids will enjoy creating different sounds. This kit can be used for both young and older children.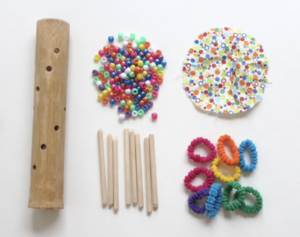 Next we have a real DIY rainstick kit that is suitable for older children due to the fact it includes nails. It is called a "Mandala craft kit." I would not suggest this kit for kids under 5 or 6. Also, it only comes with one rainstick so it would work better as a craft showing a rainstick demonstration, and not a hands on kid craft.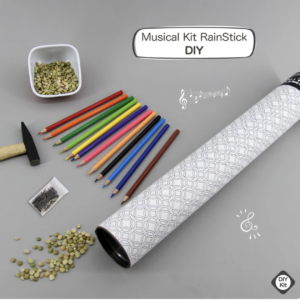 I hope you will find what you need with this quick list of our favorite DIY rainstick kits. As always, thanks for stopping by.
Happy Crafting!