See a handful of Mardi Gras crafts for kids and Learn how to make a Mardi Gras cuff bracelet from a toilet paper roll tube.
I remember as a child celebrating Mardi Gras at school with a king cake (back when they actually baked the "baby" in the cake). We enjoyed a day of beads, king cake and Mardi Gras crafts and activities.
Now that I live around the original home of Mardi Gras, Mobile AL (nope, it's not New Orleans), Mardi Gras is a huge deal. The public school systems even shut down for a few days to celebrate.
I'm excited for my kids to learn a little more about this holiday that, honestly, I didn't know much about until we moved to south Alabama.
First, let me share a fun Mardi Gras craft with an easy DIY cuff bracelet from a toilet paper roll. Speaking of toilet paper tubes, If you're interested I've got a few other great toilet paper and paper towel roll crafts too.
DIY Mardi Gras Cuff Bracelet for kids
This is such an easy Mardi Gras activity for kids. It only involves a few supplies!
Cuff Bracelet Supplies:
Toilet paper rolls
Scissors
Colorful tape
Colorful Ribbon
How to make a DIY Cuff Bracelet from a toilet paper roll: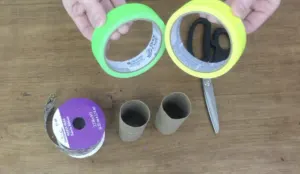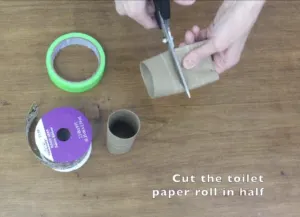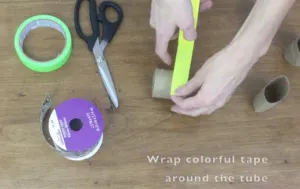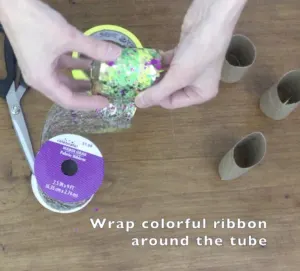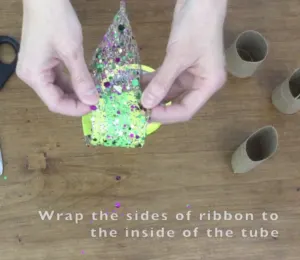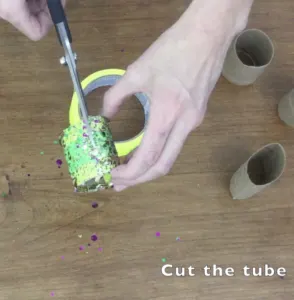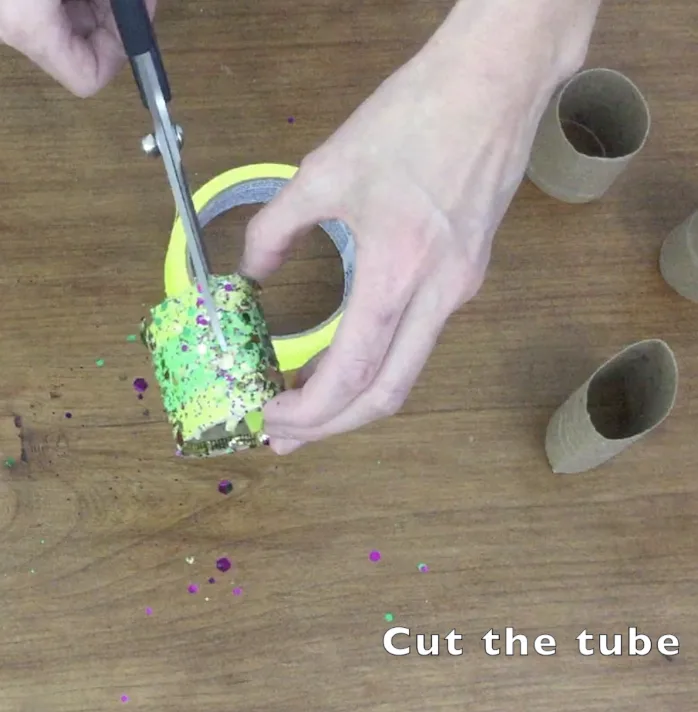 How easy was that? Let me show you what it looks like on!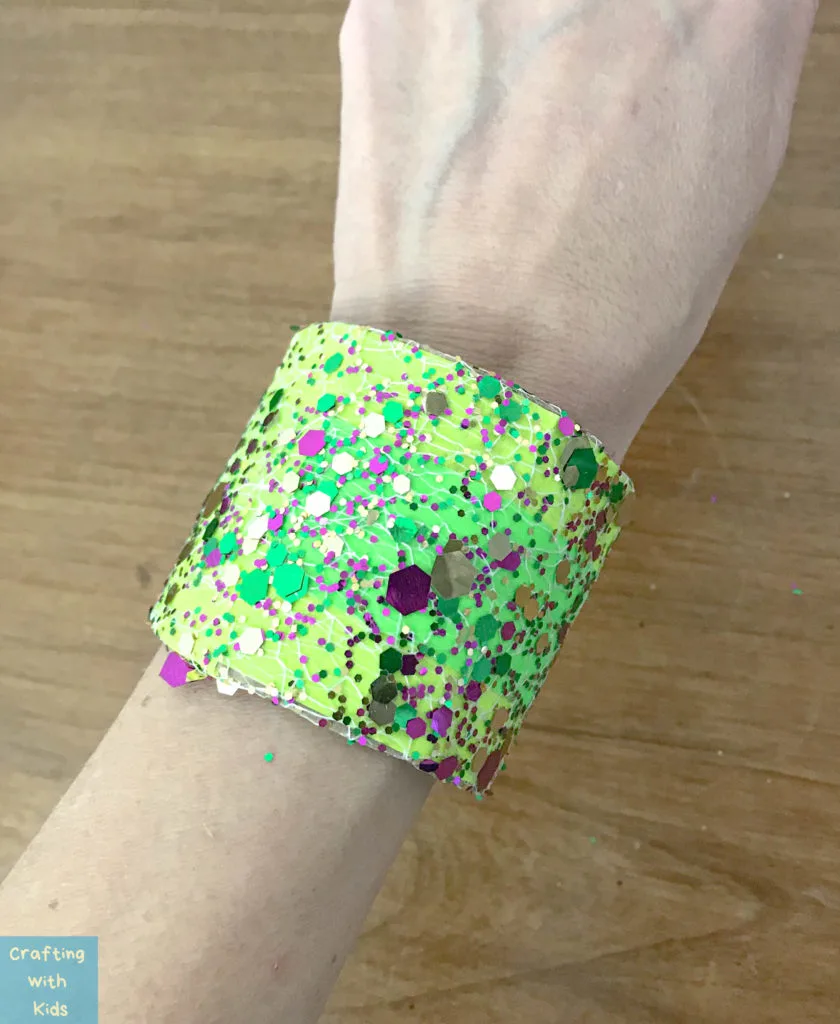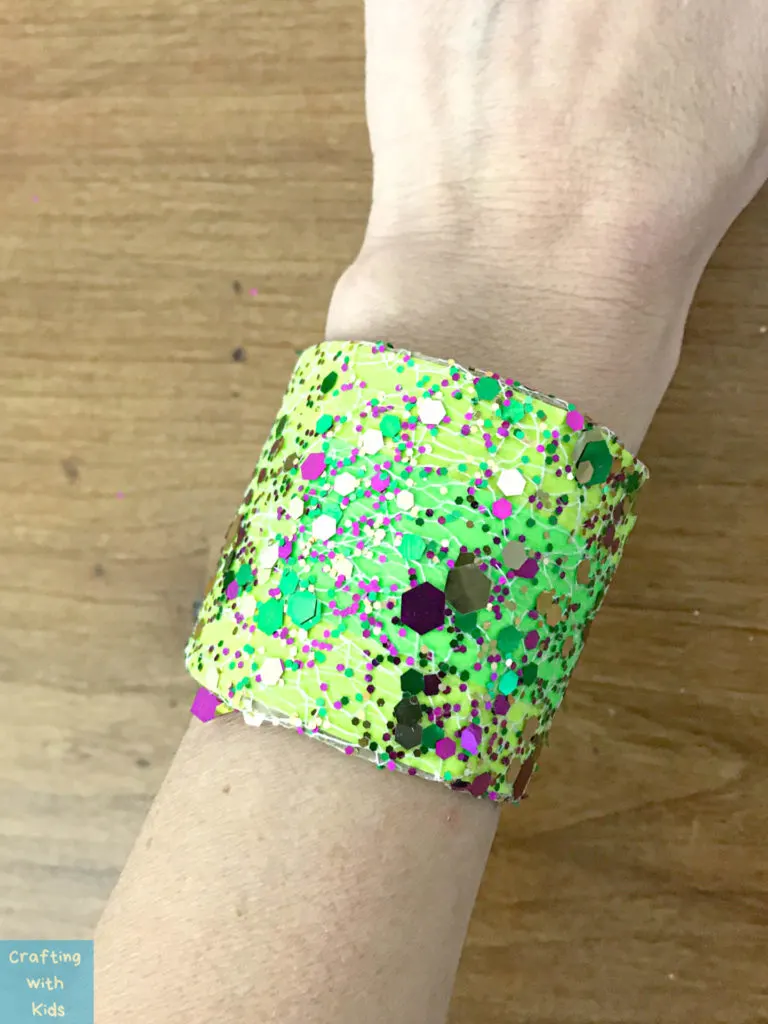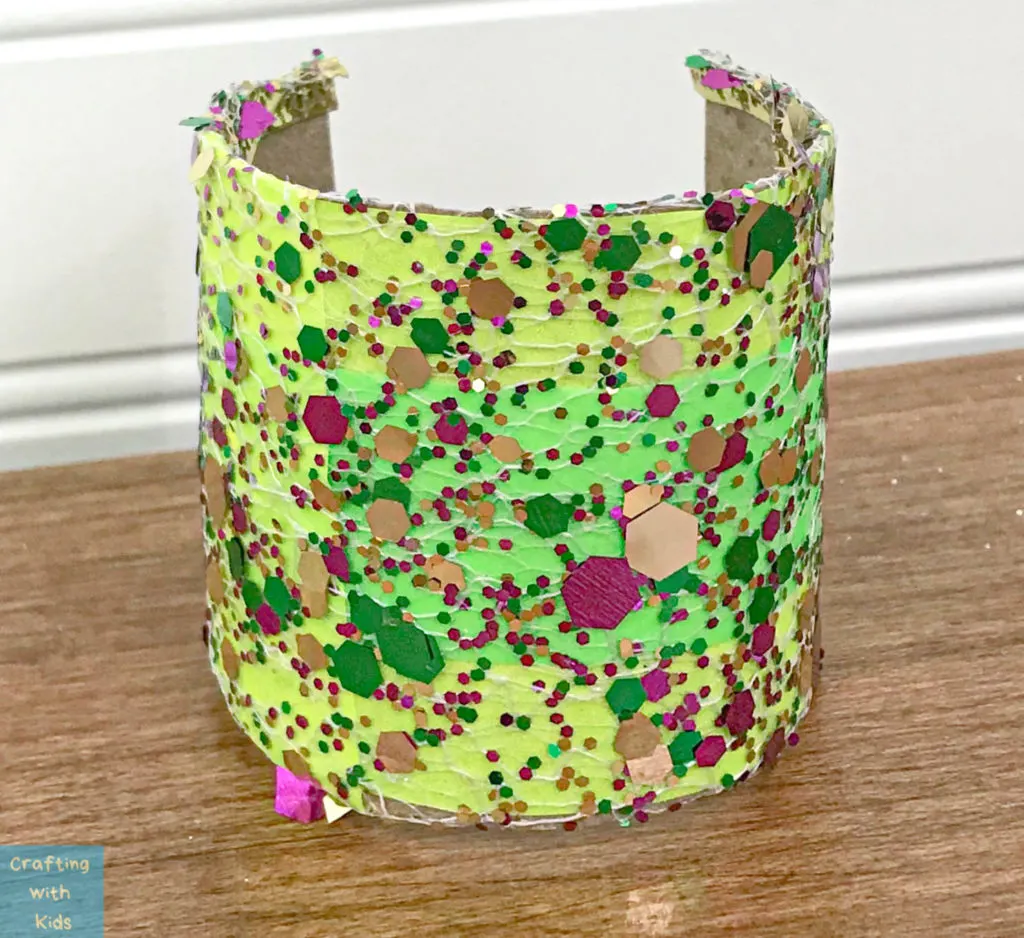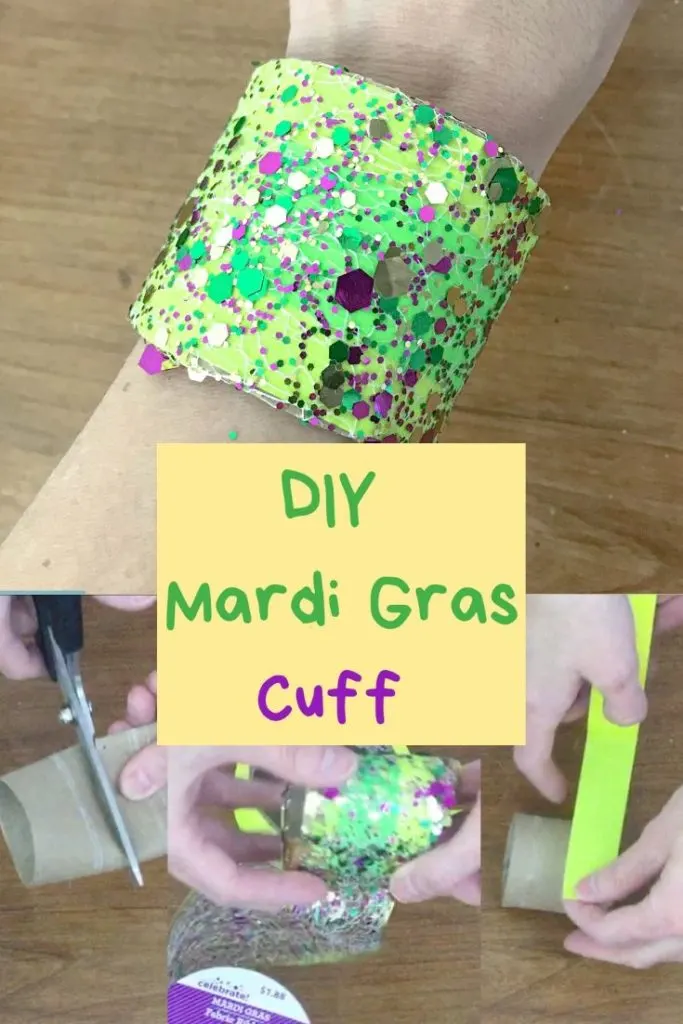 My kids (daughter especially) loves to create her own jewelry. We even made a bracelet from a craft stick!
Mardi Gras crafts for kids
See how easy it is to create your own DIY Mardi Gras masks! Who needs to buy when you can DIY and get your kids involved right? This is a great Mardi Gras activity for school age kids.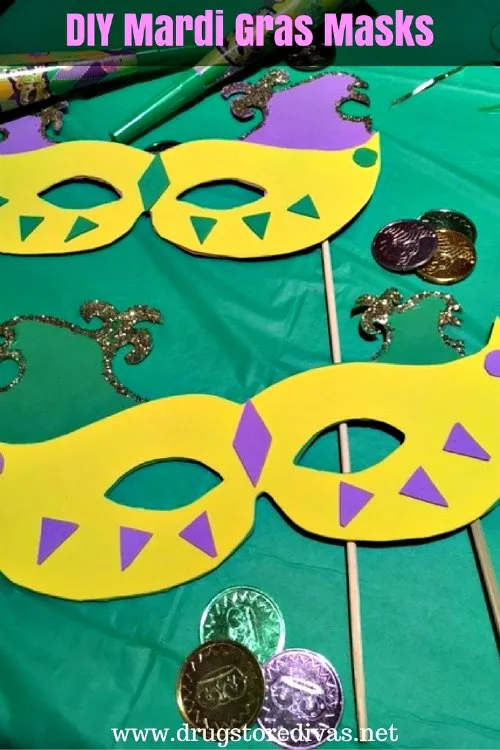 Speaking of Madi Gras masks, if this is too advanced for your little kids, then I've got another one that suits the younger ones.
Other than cutting the eye holes, this is an easy activity for younger children like Pre-K.
Once the paper plate and eye holes have been cut, the little ones can go wild with paint! This is truly a great Mardi Gras craft for Pre-K age.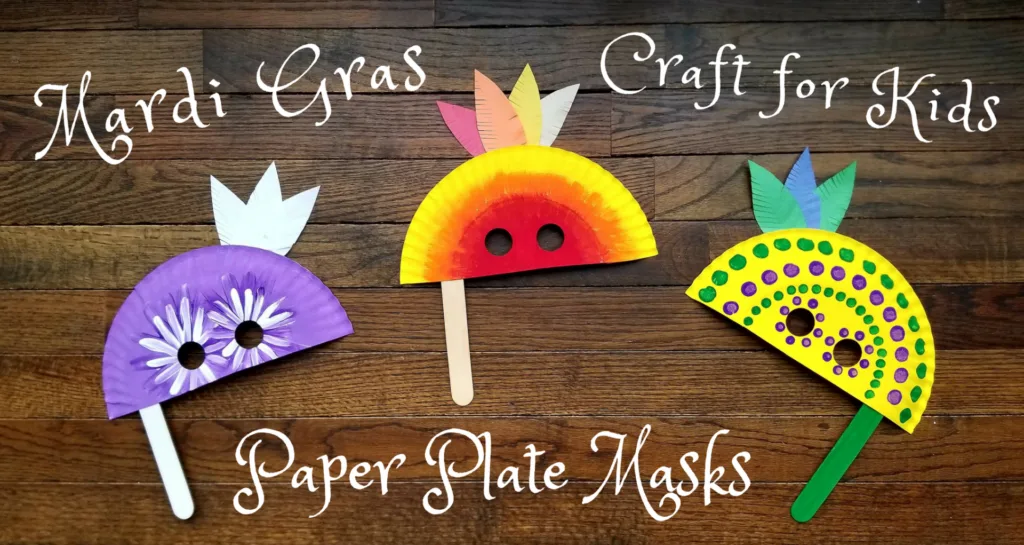 This is another fun mask craft that includes a free mask printable!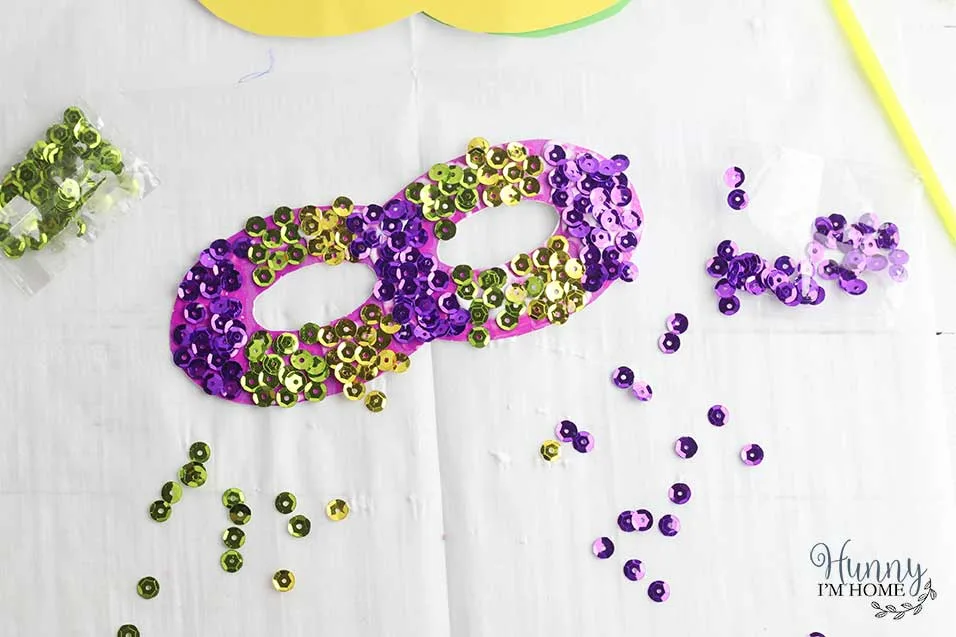 Design your own Mardi Gras Mask
This is a good mask craft for older kids who want to be a little more creative. This post also comes with free printable templates.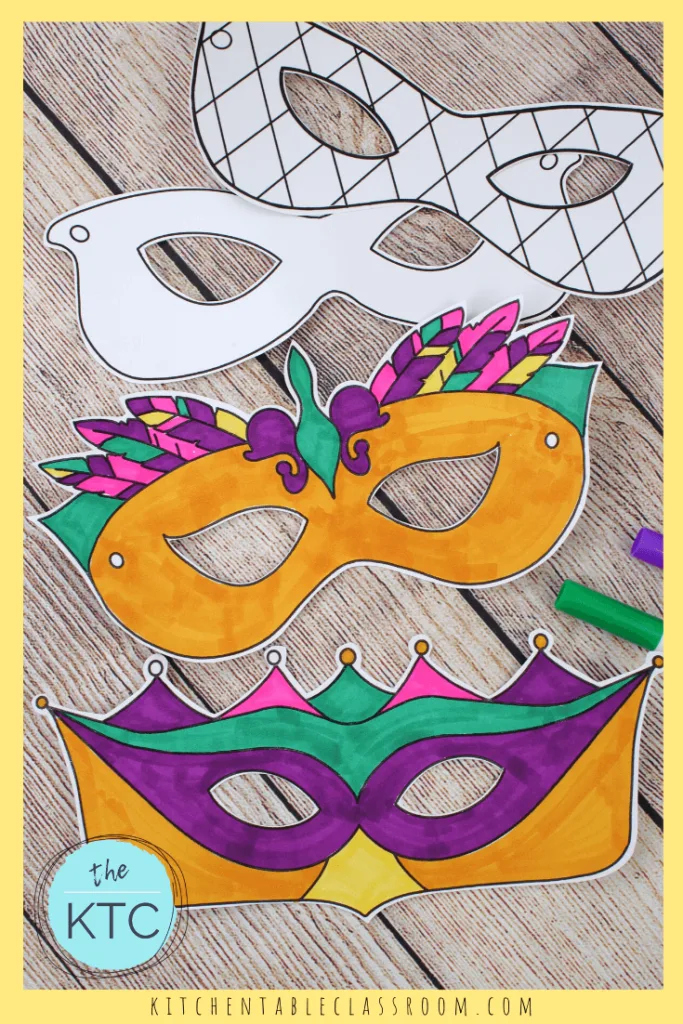 How cute is this idea? I always wonder what to do with those all the Mardi Gras beads after the parades. Love this!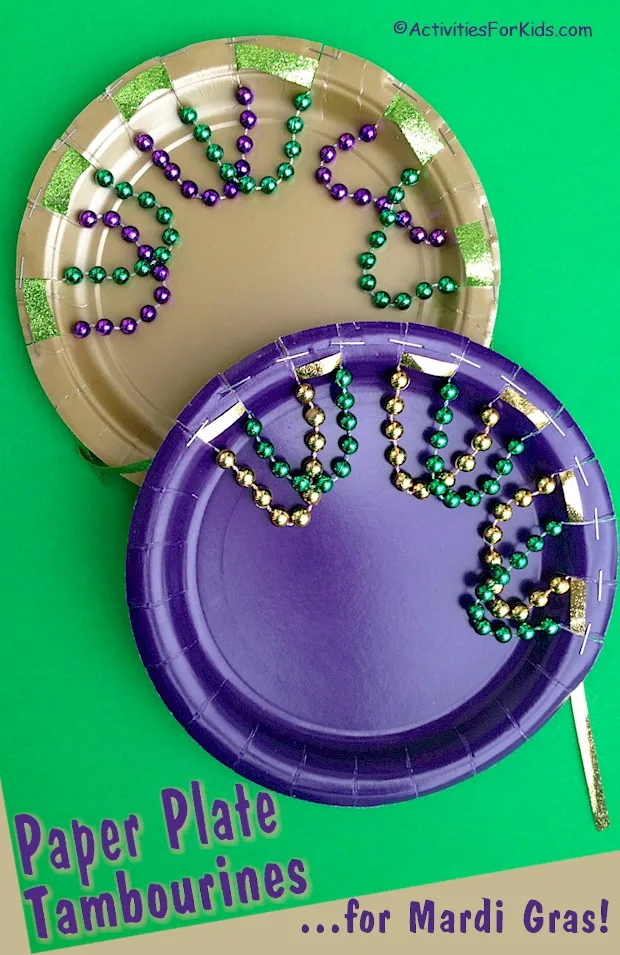 This is a fun rainy day activity for kids of all ages. Just grab two disposable clear cups, green and purple paint, and some beans. This should keep them busy for a while!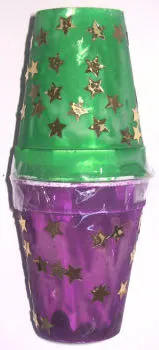 For girl moms, this would be such a hit! I'm downloading this Olaf Mardi Gras printable now for my daughter. So fun.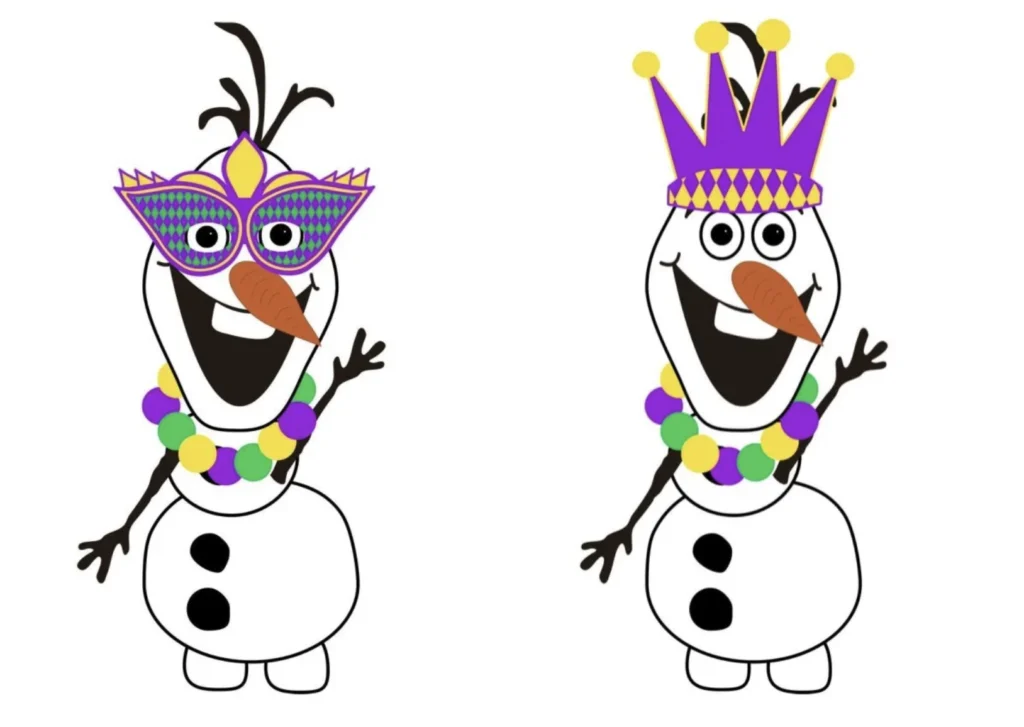 DIY Mardi Gras cuff bracelet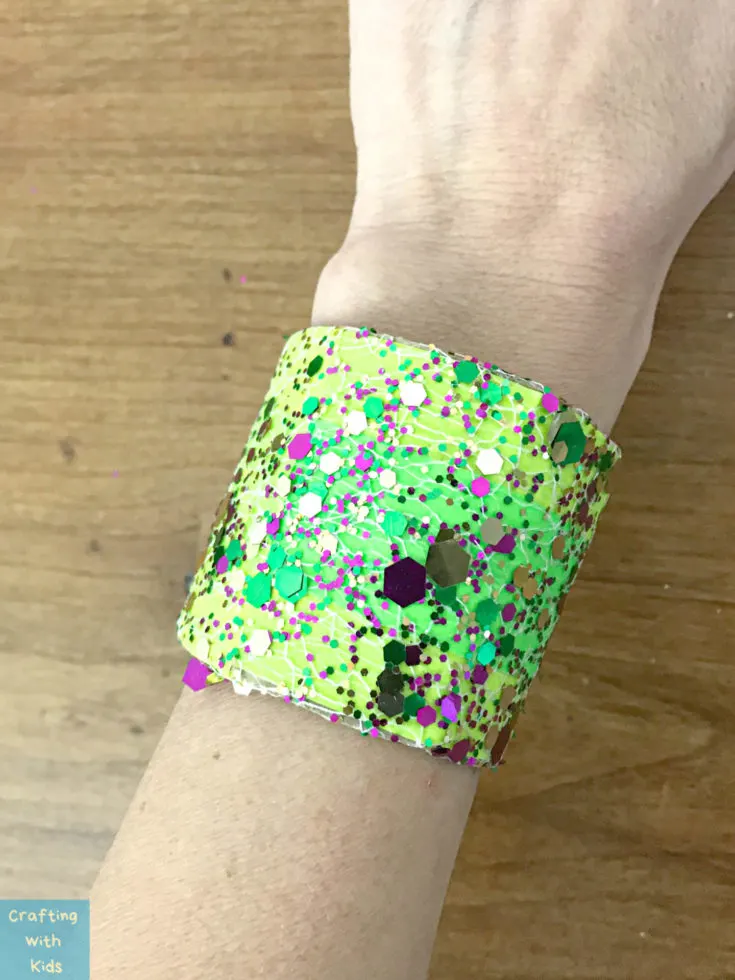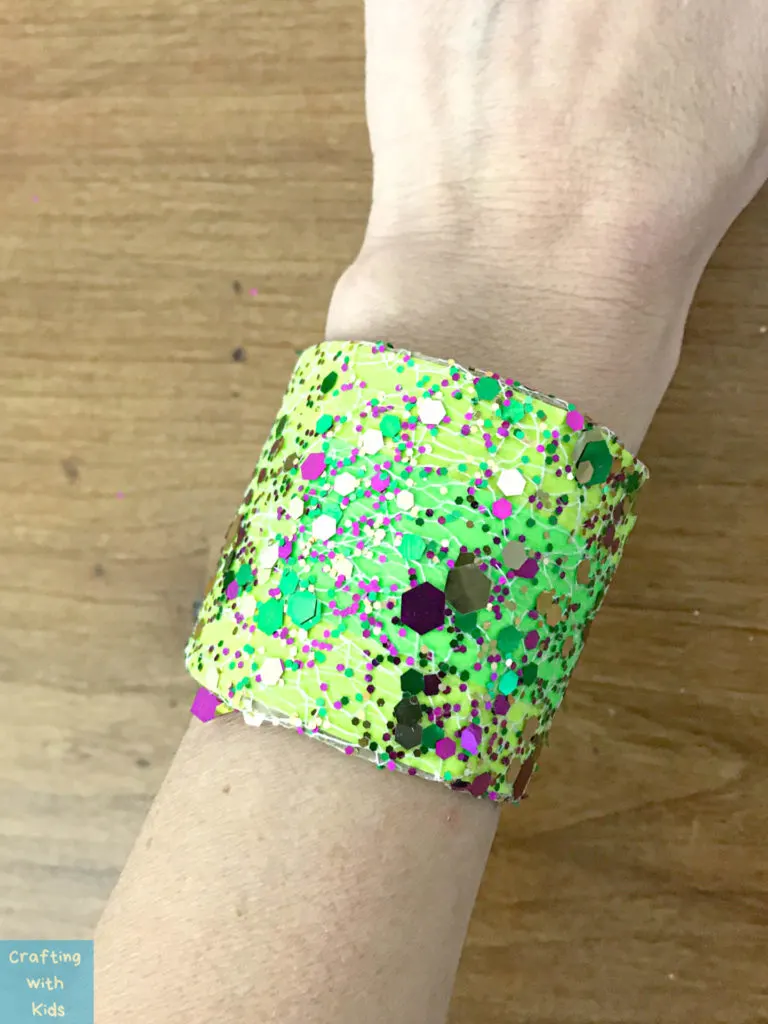 Looking for a fun craft to do with your kids this Mardi Gras? Learn how to make your own DIY cuff bracelet with Mardi Gras colors with a toilet paper roll and some colorful ribbon and tape.
Materials
Toilet paper rolls
Scissors
Colorful tape
Colorful Ribbon
Instructions
Cut the toilet paper roll in half
Wrap colorful tape around the tube
Wrap colorful ribbon around the tube on top of the tape
Wrap the sides of the ribbon in the inside of the tube
Cut the tube to create an opening for your wrist
I hope I've given you a few ideas to help celebrate Mardi Gras with fun activities.
Happy Crafting!