The holiday season is just around the corner, and what better way to get into the spirit than by creating some fun and festive Christmas crafts? Crafting is one of the best ideas to spend quality time with family and friends, and it's a fun way to express creativity. Let's be honest, the older our children get, the less they want to spend time with us (this goes for kids of all ages really). Sometimes we have to intentionally plan a few things to make it happen! Check out these easy Christmas crafts for older kids.
You will find a list of 20 + easy Christmas crafts that are perfect for older kids. These crafts are simple, affordable, and can be completed in just a few hours. From DIY ornaments to handmade gifts, there's something for everyone on this list. So, whether you're looking for a fun activity to do with your family or you're searching for the perfect gift idea, we've got you covered.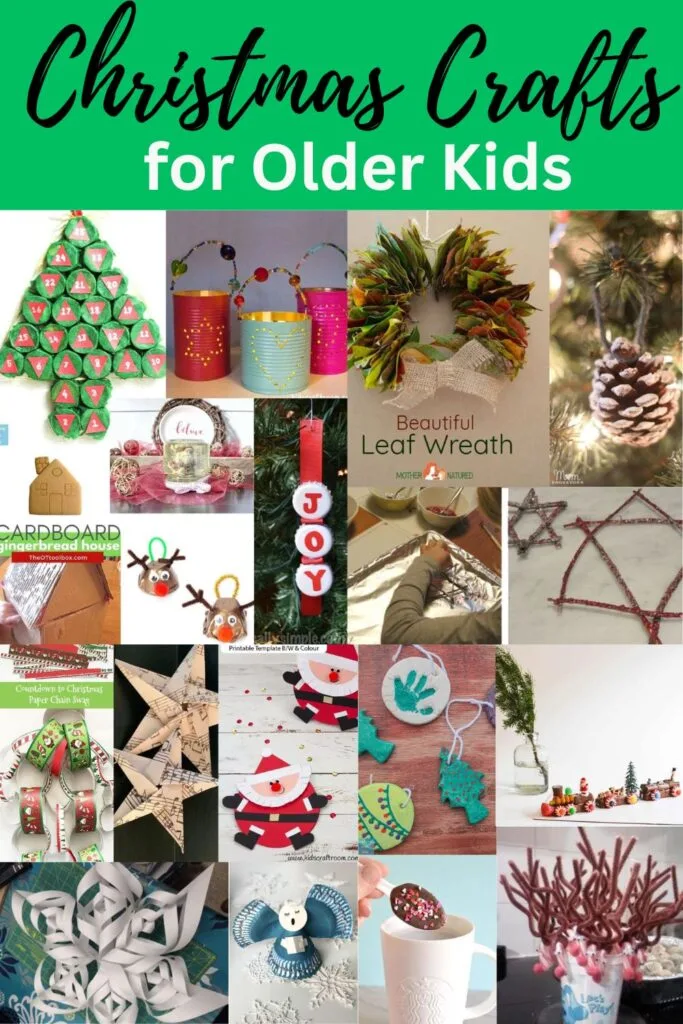 Understanding the Importance of Crafts
Crafts are an essential aspect of childhood, and they play a vital role in shaping the child's overall development. In a world full of screen time and too much screen activity, Christmas crafts are an excellent way to get older kids engaged in creative activities while also providing an opportunity to learn new skills. Here are some of the benefits of engaging in Christmas crafts for older kids.
Boosting Creativity
Crafts offer an excellent opportunity for kids to explore their creative side. By allowing kids to choose their own colors, designs, and materials, they can express themselves in unique ways. This freedom of expression helps to boost their creativity, enabling them to think outside the box and come up with new ideas.
Improving Motor Skills
Crafts also help to improve kids' motor skills and hand-eye coordination and they aren't just for young children! Cutting, pasting, and drawing require precise movements that help to develop fine motor skills. These skills are essential for many other activities, such as writing, typing, and playing musical instruments.
Promoting Bonding Time
Crafts provide an opportunity for kids to bond with their family. Working on a craft project together can be a fun and rewarding experience, and it helps to strengthen relationships. Christmas crafts, in particular, can help to create a festive atmosphere and bring families closer together during the holiday season.
Disclosure; this post contains affiliate links. As an Amazon Associate I earn from qualifying purchases. This does not affect the price you pay. This disclosure statement refers to the rest of the Amazon links in this post. See my disclosure post for more details.
Materials Needed for Christmas Crafts
When it comes to Christmas crafts, having the right materials is essential. Here are the basic craft supplies and specialty items that older kids will need for these easy Christmas crafts.
Basic Craft Supplies
Scissors
Markers
Cotton balls
Tissue paper
Tape
Stapler
Specialty Items
Buttons
Wooden beads
Wooden shapes
Hot glue gun
Having these materials on hand will make it easy for older kids to create a variety of Christmas crafts.
Easy Christmas Crafts Ideas for older kids
When it comes to Christmas, there's nothing quite like the feeling of making your own decorations and crafts to get you in the festive spirit. Here are a few easy Christmas craft ideas that older kids can make to decorate their home or give as gifts. Whether it's Christmas morning or New Year's eve, check out a few of these festive crafts. You will surely cherish the time you spent with your little ones (or maybe not so little anymore!).
Paper Crafts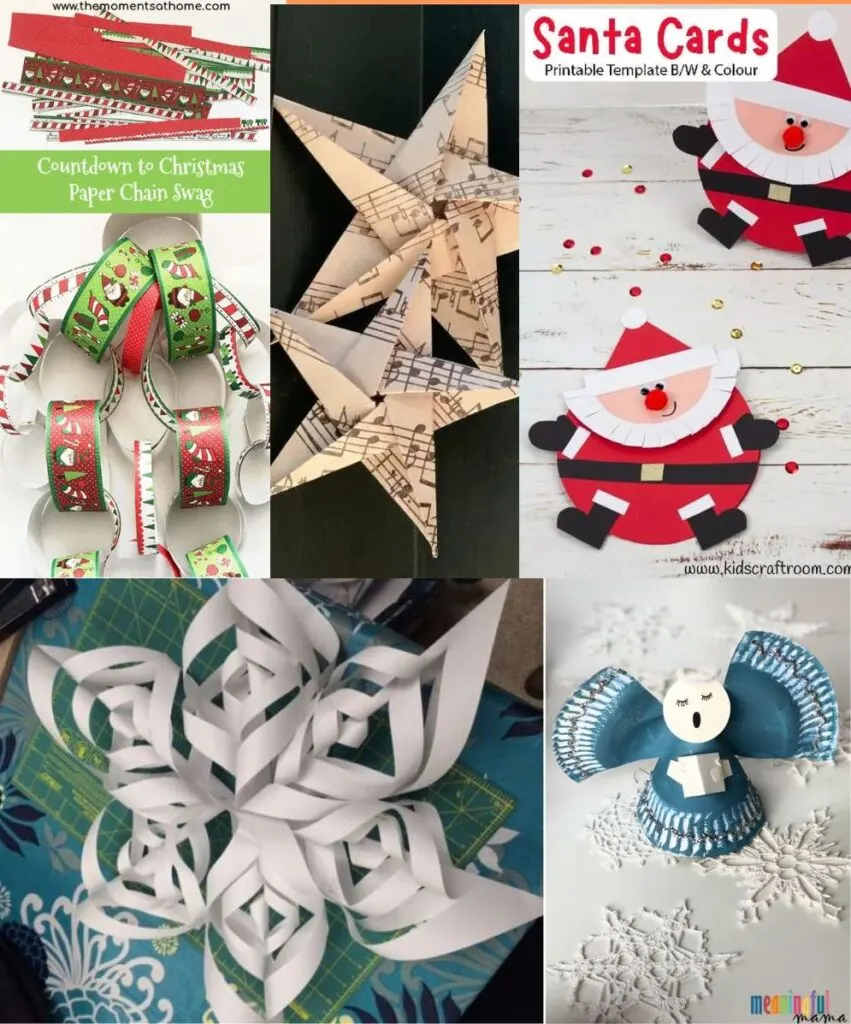 Fabric Crafts
How to Make quick and easy Felt Ornaments – Cut out shapes from unused fabrics and have older children sew them together to make an ornament. This is great to give as a gift too.
Scrap Fabric Wreath – Cut strips of scrap fabric and tie them onto a wire wreath frame to make a colorful Christmas wreath for the front door.
Easy Fabric Gift Bags – Sew drawstring gift bags out of fabric. These are great Christmas gifts to give presents in.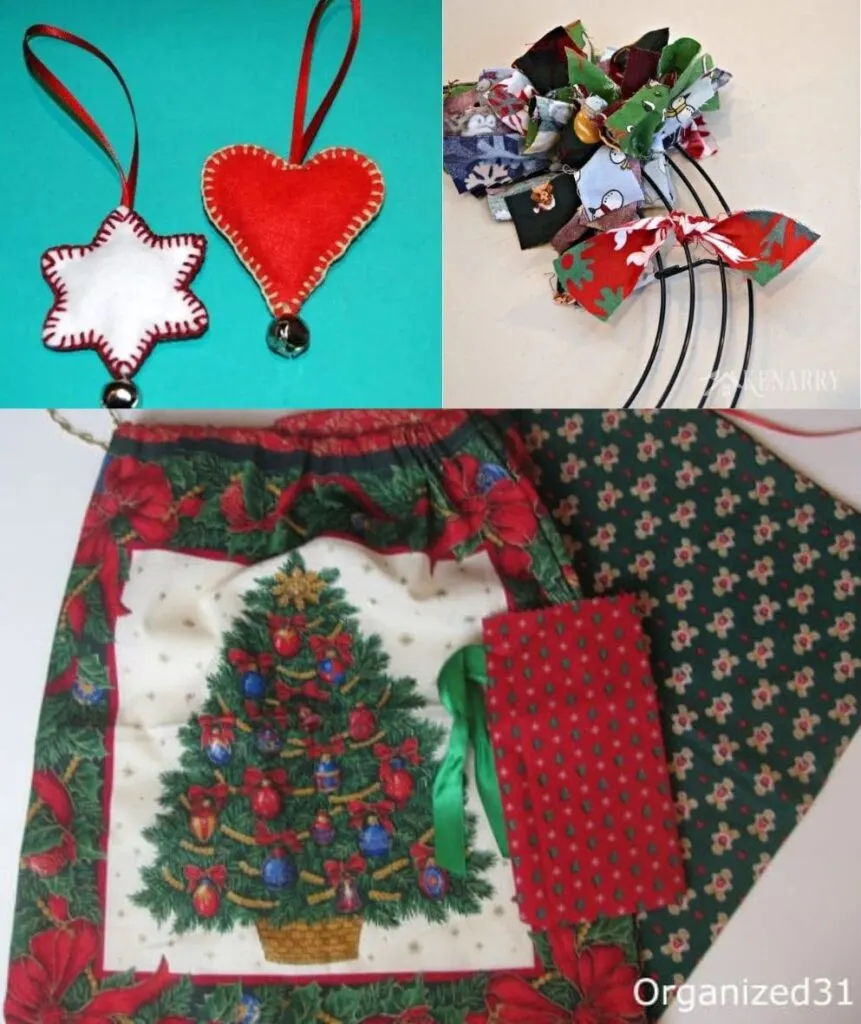 Recycled Material Crafts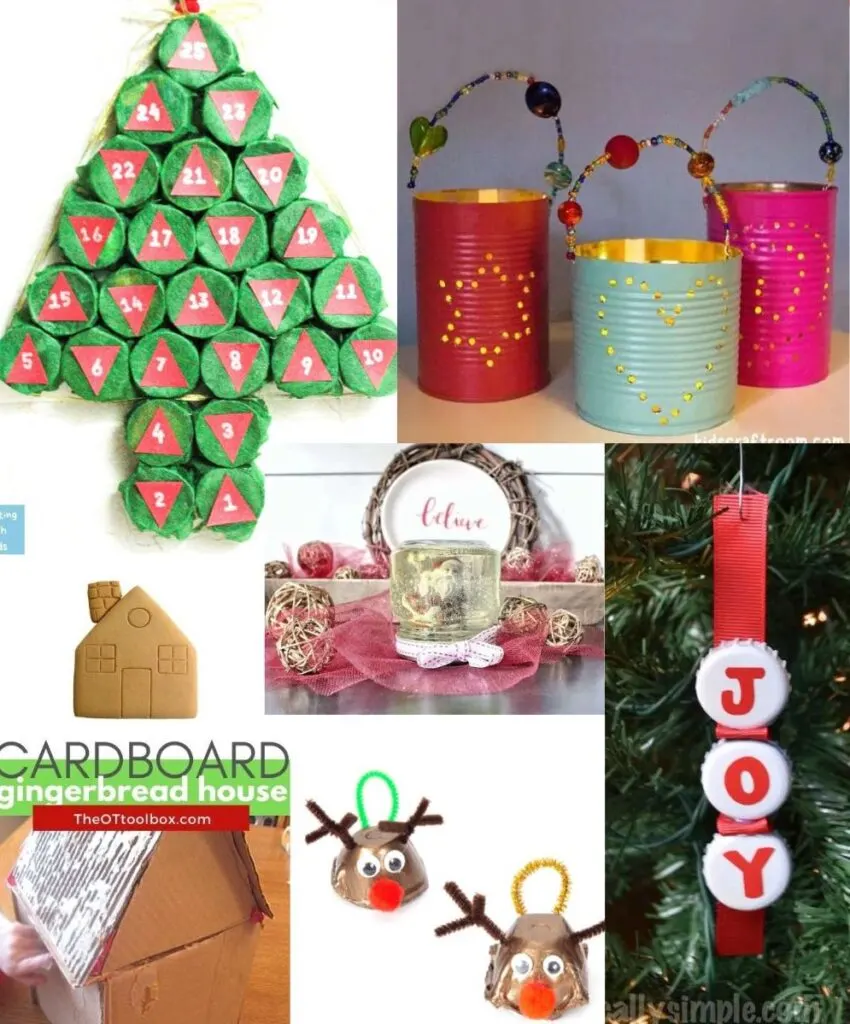 Nature Inspired Crafts
Pinecone Ornament – Paint pinecones with acrylic paint and add glitter to make DIY snow covered ornaments for the tree.
Leaf Wreath – Glue leaves onto a wreath frame to make a natural wreath for the front door.
Twig Stars – Glue twigs together in a star shape and decorate with ribbon to make a rustic star ornament for the tree.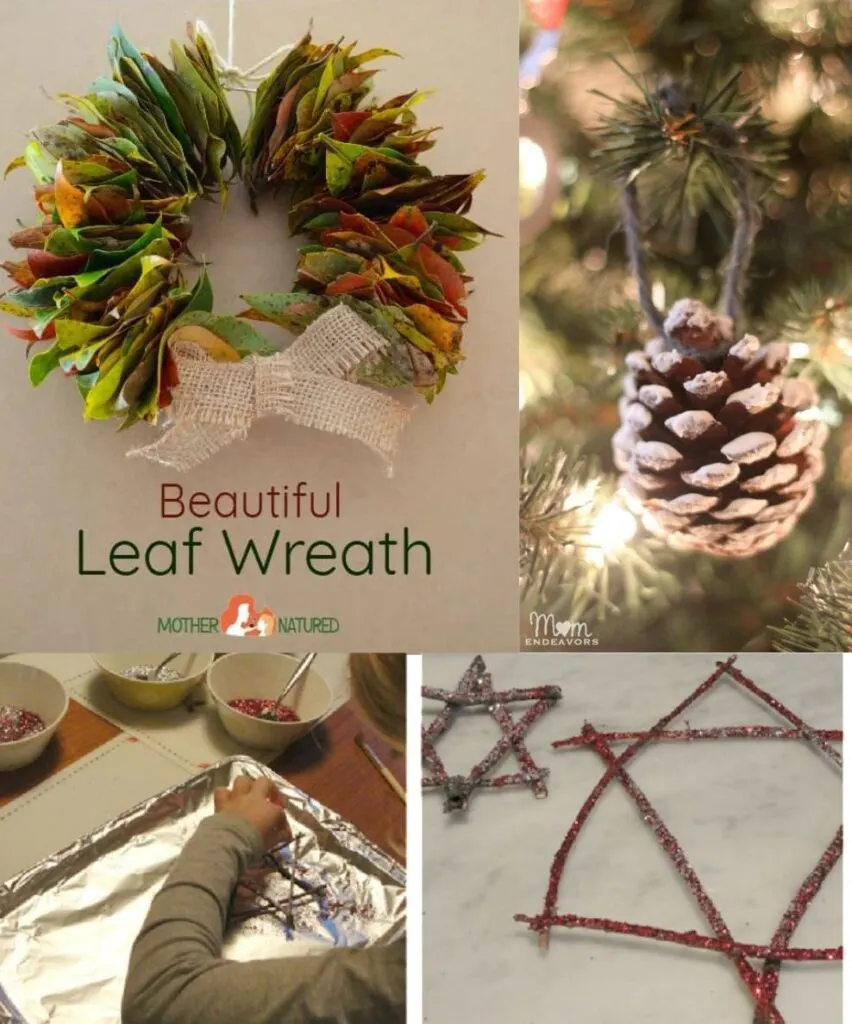 Food Based Crafts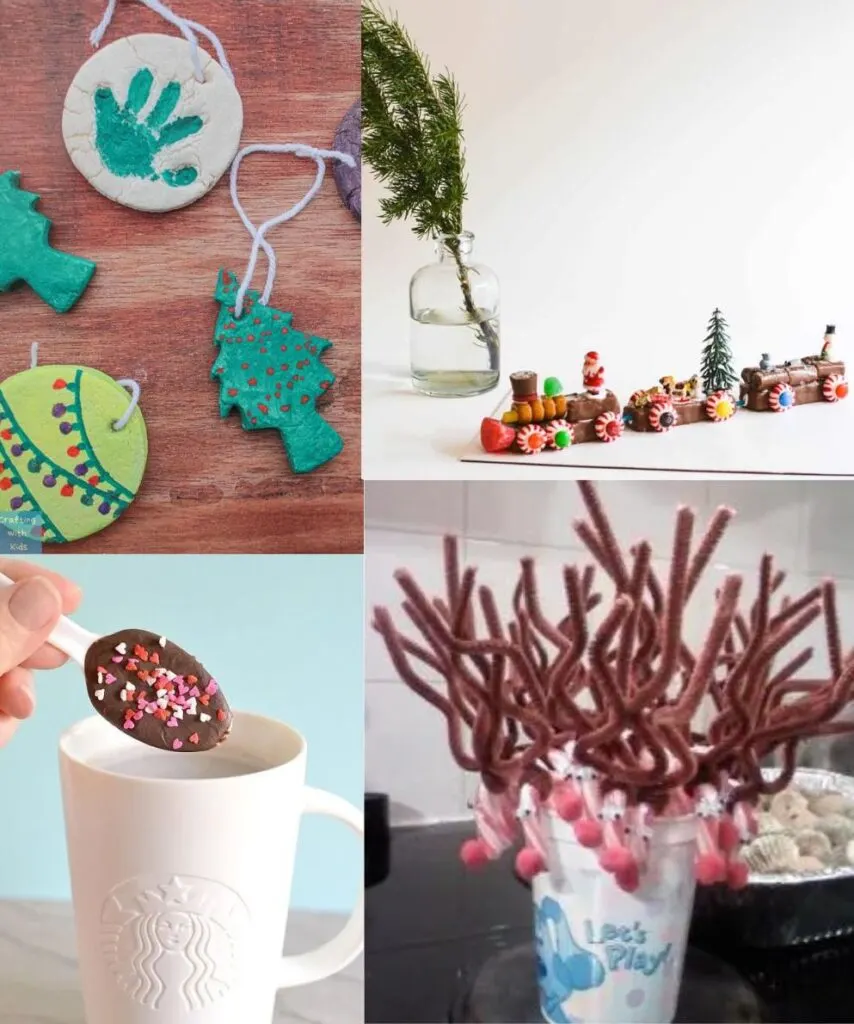 These easy Christmas crafts ideas are perfect for older kids who want to get creative and make their own decorations and gifts for the holiday season.
Conclusion
These easy Christmas crafts for older kids provide a fun and festive way for kids to get into the holiday spirit. Whether they are making ornaments, gifts, or decorations, these crafts are sure to bring joy to both the kids and those who receive their creations.
With a variety of materials and techniques, these crafts are suitable for a range of ages and skill levels. Kids can work independently or with friends and family to create unique and personalized items that they can be proud of.
By encouraging creativity and imagination, these Christmas crafts can also help kids develop important skills such as problem-solving, fine motor skills, and artistic expression. And with so many options to choose from, there is sure to be something that appeals to every child's interests and preferences.
Overall, these easy Christmas crafts offer a fun and festive way for kids to celebrate the holiday season while also developing valuable skills and creating lasting memories.