Tell me I'm not the only one who gets frustrated with "kid nail polish." No matter what brand of kid nail polish I buy it all seems to peel off immediately after I apply it to my daughters nails. Why? I know it has something to do with the formulation of the polish and keeping the ingredients safe. My frustration with this is that I find little bits of nail polish all over the house! It's almost a game to my four year old. She paints her nails and then walks around the house peeling it off. Tell me I'm not alone! That's when I decided that if she was going to use nail polish I was going to create my own DIY kid safe nail polish.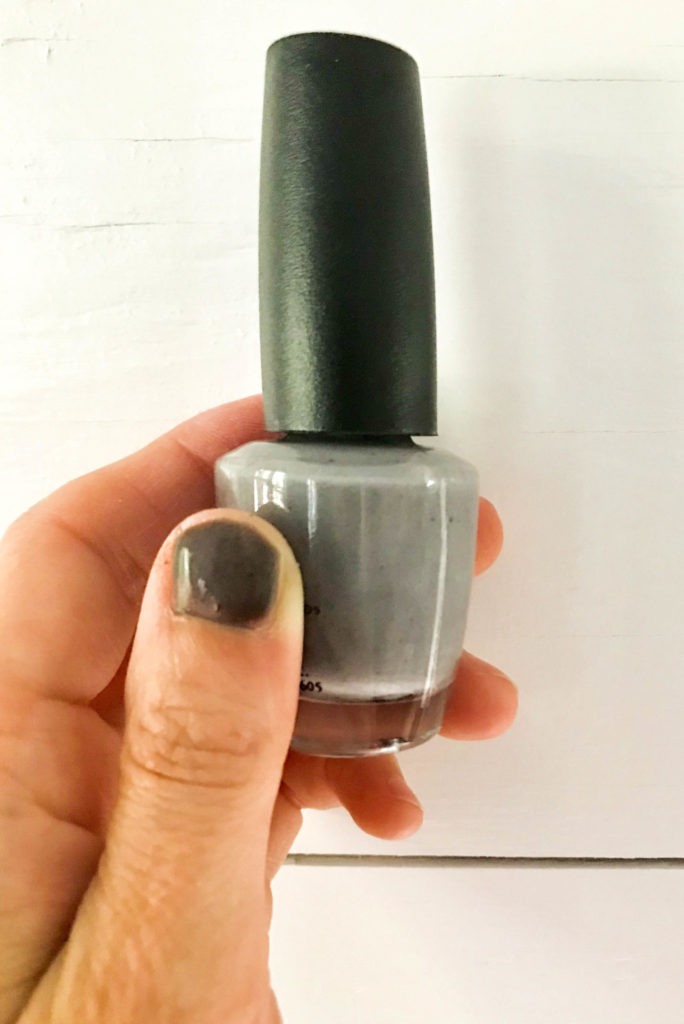 My daughter loves all things girly, and I knew if she was going to continue to wear nail polish, I wanted it to stay on! I didn't necessarily want her to use adult nail polish because, well, number 1, it can create a huge PERMANENT mess and number 2, it can be harmful to her (I wouldn't put it past her to taste it).
Did you know that commercial brand nail polish's have harmful ingredients like formaldehyde (what I used in high school science to preserve a dissected frog)? Yuck, no thank you!
I'd heard of creating your own nail polish. but I was hesitant at first. Then I decided what the heck, any option to make my home and kiddos safer is worth a try!
I'm happy to say my DIY kid safe nail polish was a huge success!
I can't believe I haven't tried this before now.
I can't wait to show you how easy this is!
Let's gather up our materials and get this party started!
Disclosure; this post contains affiliate links. This means that if you purchase from one of these links I will receive a small commission at no extra charge to you.
Materials:
Old CLEANED nail polish bottle or new one
1 TSP dish soap (remember that anything other than clear will alter the color of your polish)
2 TBSP Elmers glue
Eye shadow of choice
Mixing Bowl
How do we make kid safe nail polish?
Mix dish soap, Elmers glue and eye shadow together
Once mixed to the desired color, use funnel to pour nail polish in nail polish bottle
Apply your new nail polish and enjoy!
A few helpful tips;Using clear dish soap will be easier to get the desired color
Make sure you choose a nail polish bottle with a "mouth" big enough for the funnel to fit through
Cleaning an old nail polish bottle can be tedious. If you would prefer to buy new ones, check out some HERE! These even come with funnel's!
Play around with different eye shadow colors until you get your desired color.
Want to know the best part about creating my own polish? I don't have to use Acetone to remove it! Yep, in my video above I shared how easy it was to remove the nail polish with a paper towel and water.
After all, we all know how harmful Acetone can be.
If you end up making your own nail polish, let me know in the comments below.
I would love for you to Pin the image below to Pinterest if you enjoyed!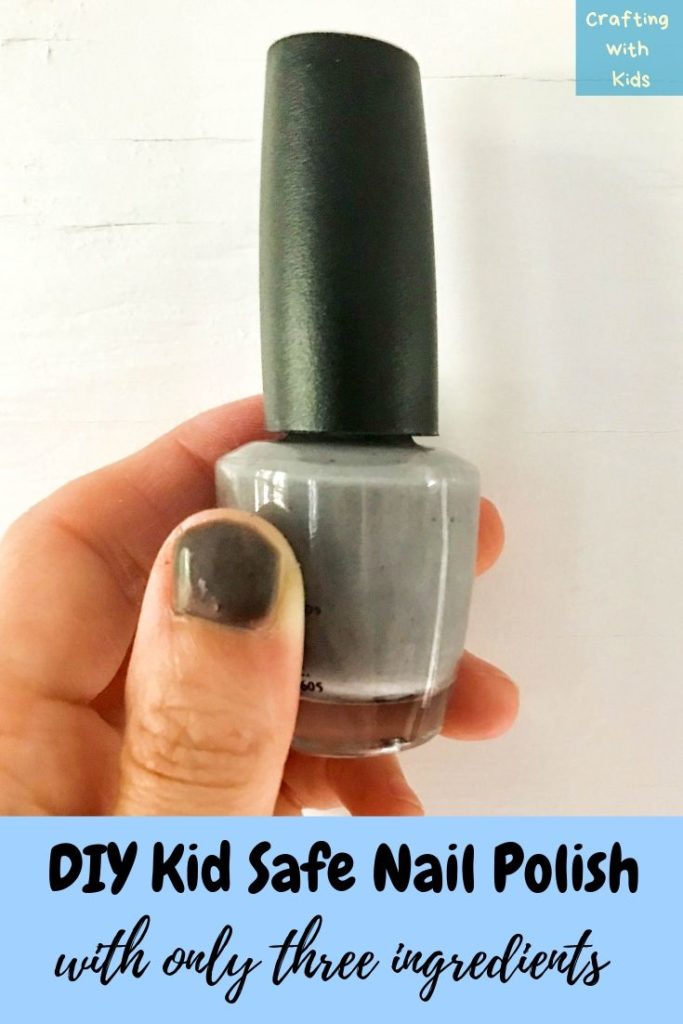 Happy crafting friends!